Chapped lips, dry patches of skin, eczema, and pigmentation. Sound familiar? Whilst the winter weather is fantastic for getting out into nature and sitting by warm fires, it can also have can have an impact on your skin. Kangaroo Island is the best-kept winter skin care secret and we are here to tell you why!
The cold, dry air outside and the dry, heated air inside can strip your skin of its natural oils, leaving it vulnerable to damage and irritation. It is crucial to adjust your skincare routine to protect and nourish your skin during the colder months. The ideal winter skin care routine will help you build lots of hydration and moisture into your skin prep.
Kangaroo Island's unique environment, including the pristine coastline and abundant flora, has inspired many local businesses to create incredible skincare products that incorporate the island's natural ingredients and provide a gentle, nourishing and eco-friendly way to look after your skin.
To help you winter-proof your skin, we asked some of Kangaroo Island's best skin care producers to recommend their go-to winter skin care products.
Some of the best creams for winter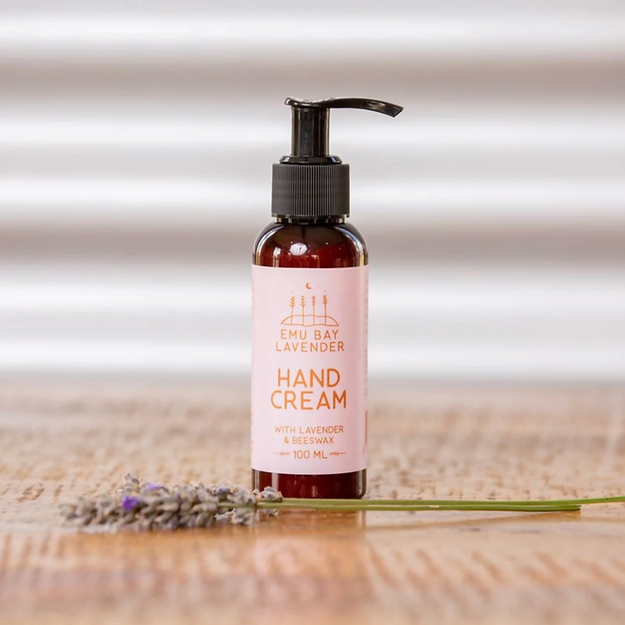 Made with Emu Bay Lavender Farm's staple Lavender Essential Oil, this luxurious, creamy hand cream is specifically designed to keep your hands soft and supple during the harsh winter months. Its rich texture provides intense moisture and nourishment to soothe and protect dry, chapped skin. With its luscious formula, this hand cream will leave your hands feeling smooth, silky, and rejuvenated. So indulge in this decadent winter essential and give your hands the care and attention they deserve.
The team at Emu Bay Lavender Farm specialise in producing natural skincare products made with high-quality lavender oil. The farm's products are made in small batches, using locally sourced, natural ingredients, and are free of harsh chemicals and synthetic fragrances. Check out all their other incredible products at https://www.emubaylavenderfarm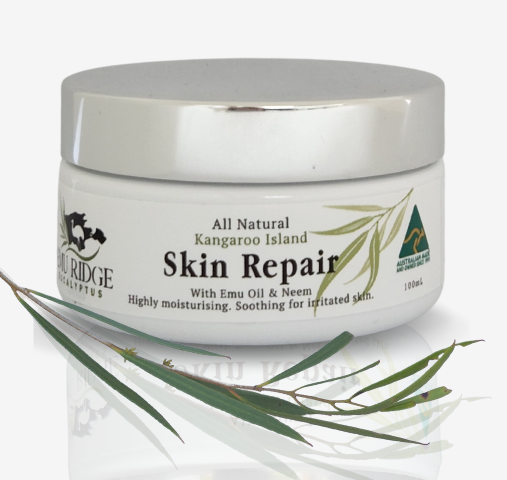 With the healing effects of Neem Oil and Emu Oil , Emu Ridge Eucalyptus Distillery's Skin Repair Cream is a winter essential for anyone looking to nourish and protect their skin during the colder months. Infused with high-quality eucalyptus oil, this cream is designed to soothe, hydrate, and repair dry and damaged skin and is especially good for Eczema and Psoriasis. The cream's rich formula provides intense moisture and nourishment, leaving your skin feeling soft, supple, and rejuvenated. Whether you're dealing with dryness, redness, or irritation, this skin repair cream is an effective solution for all your winter skincare needs.
Emu Ridge Distillery produces handmade, locally sourced organic natural skincare products infused with eucalyptus oil. The distillery produces eucalyptus oil from the island's abundant eucalyptus trees and uses this oil known for its soothing, anti-inflammatory, and antimicrobial properties, making it ideal for treating a range of skin issues, including dryness, irritation, and inflammation. Explore their wide range of other products at emuridge.com.au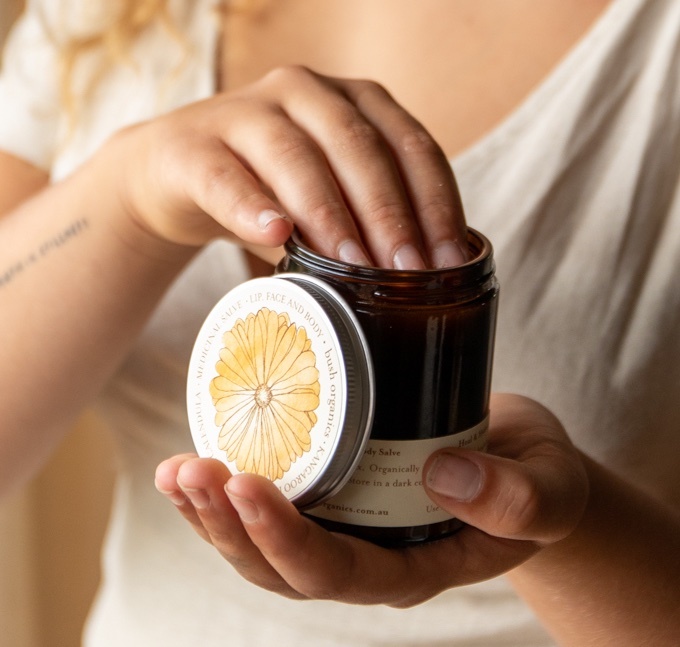 Fleur de Calendula Face & Body Salve deeply hydrates and nourishes. Rich in calendula botanicals, used for centuries to promote healing, grown in the wilds of Kangaroo Island and infused into 'Wild Harvest Olive Oil' and blended with beeswax. This salve will restore and enrich your lips, face and body this winter.
Bush Organics Kangaroo Island produces a range of handcrafted skincare from medicinal herbs and flowers, organically grown by the family. Beeswax is extracted from wooden hives full of sweet honey, harvested from native flora of remote and diverse bushlands. The honey is cold extracted to preserve all the rich live enzymes, probiotics, natural vitamins and minerals. To explore a beautiful collection of products, visit their website at bushorganics.com.au and experience the natural beauty of Kangaroo Island for yourself.
A great face mask for winter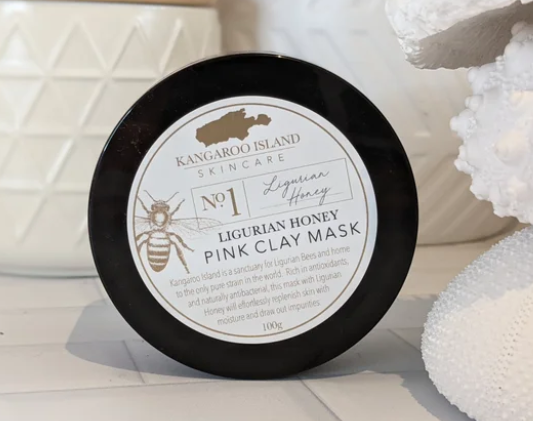 Experience the ultimate winter skin nourishment with Kangaroo Island Skincare's Ligurian Honey and Pink Clay Mask. Perfect for the colder months, this luxurious mask will deeply moisturise and nourish your skin, leaving it with a radiant and healthy glow. Infused with the finest pure Ligurian Honey, sourced from the world's only pure strain of Ligurian Honeybees on Kangaroo Island, this rare honey is rich in natural antioxidants and antibacterial properties. When combined with pink clay, it works to draw out impurities and deeply purify and cleanse the skin, leaving it soft, supple, and rejuvenated.
Kerrie, the creator of Kangaroo Island Skincare was inspired to develop her own skincare range after experiencing bouts of dry skin herself. Drawing on some of the island's most exceptional and distinctive natural ingredients, she has created a range of skincare products that are gentle, nourishing, and eco-friendly. Ingredients include organic Ligurian Honey, derived from the world's only pure strain of Ligurian Honeybees, sustainably farmed, and harvested Narrow Leaf Mallee Eucalyptus and Coffee Beans, ethically sourced and roasted on Kangaroo Island. To treat your skin this winter, visit kangarooislandskincare.com.au and explore the wonderful range of products available.
A nourishing soap for winter skin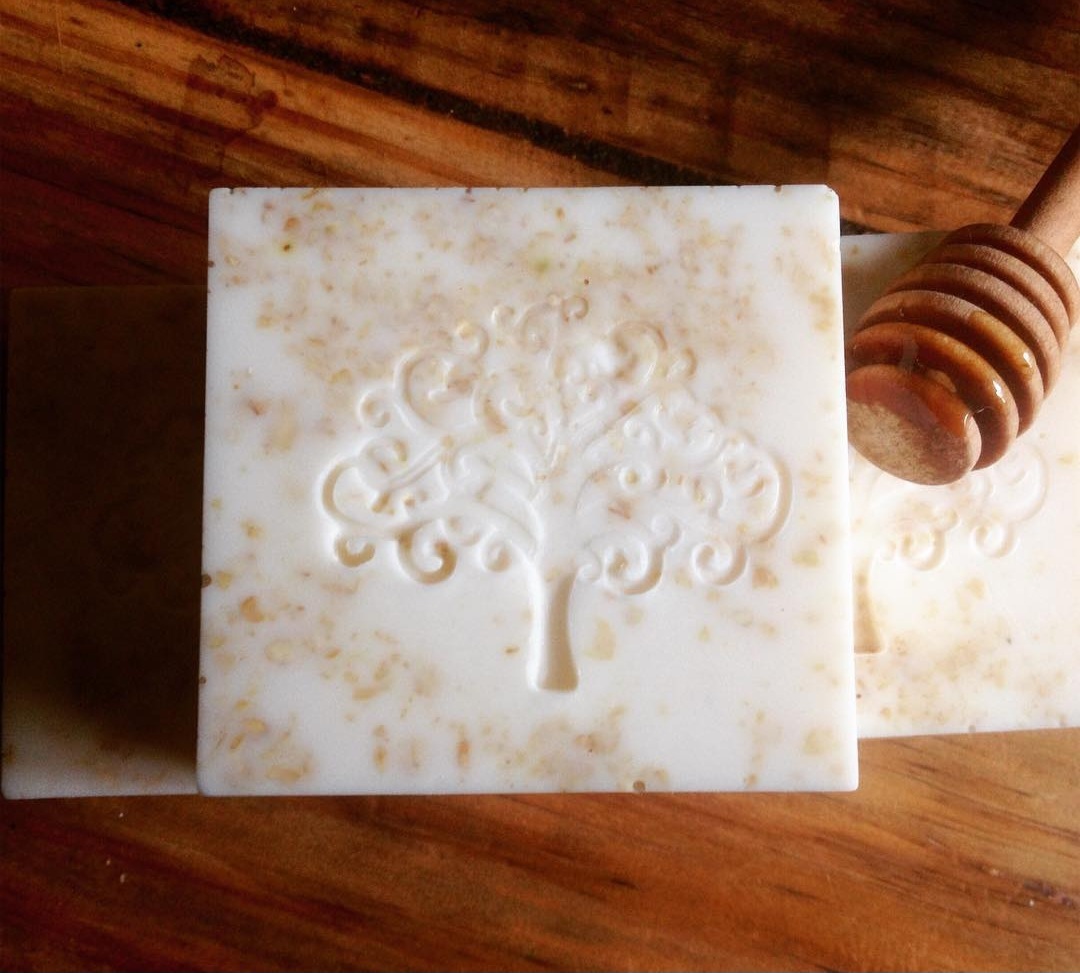 Experience the soothing indulgence of Drift on Bliss' handmade Kangaroo Island Honey and Oats Soap. Lovingly crafted with care, this artisanal soap combines the finest ingredients sourced from Kangaroo Island to create a luxurious bathing experience. Infused with Kangaroo Island's pure and exceptional honey, known for its nourishing properties, and the gentle exfoliation of oats, this soap provides a gentle cleanse while moisturising and soothing your skin.
With a focus on handmade, high-quality products, Drift on Bliss Kangaroo Island offers a range of luxurious items designed to calm your spirit, soothe your soul and bring peace to your skin. With a consciousness of love for our planet, the team at Drift On Bliss are inspired by the simple pleasures of nature and Island living. To check out their range of artisanal soaps, soy candles and scents visit driftonbliss.com.
Nourish your skin on Kangaroo Island.