About Us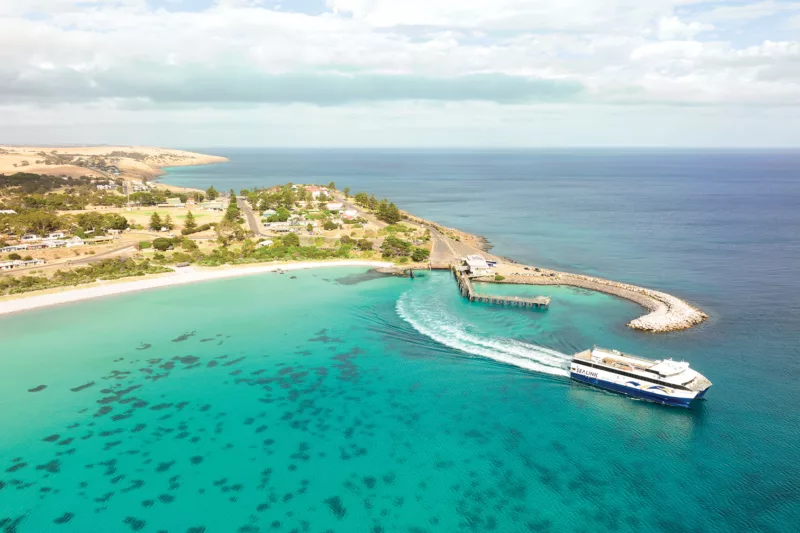 SeaLink Kangaroo Island is part of Kelsian Group Limited and is one of the most experienced and diverse multi-modal transport businesses in Australia.
The company started with one twin-hulled passenger and vehicle ferry service between the South Australian mainland and Kangaroo Island in 1989, and has since grown to be Australia's largest integrated land and marine, tourism and public transport service provider with established international operations in London and Singapore.
The company has around 9000 employees, 4000 buses, 120 ferries and 24 light rail vehicles, and carries over 207 million customers each year.
SeaLink Kangaroo Island
SeaLink Kangaroo Island began in 1989 after purchasing the Philander Ferries ferry service from a local Kangaroo Island businessman. The ferry operation was purchased by Malaysian company MBF and renamed Kangaroo Island SeaLink
In 1996, a group of South Australian investors and staff members purchased Kangaroo Island SeaLink from MBF, returning it to South Australian ownership
Since this purchase, two new, larger twin-hulled passenger and vehicle ferries were specially built for the Kangaroo Island service, making the journey faster, more comfortable, more reliable and safer
These ferries, the Sealion 2000, and the Spirit of Kangaroo Island, operate up to 12 services each way, per day, in peak periods, and travel the 14-kilometre distance across Backstairs Passage from Cape Jervis to Penneshaw in approximately 45 minutes
SeaLink Kangaroo Island is also the major freight service provider between Kangaroo Island and the mainland with freight ranging from livestock and grain to dangerous goods, including fuel and gas
SeaLink Kangaroo Island also operates a fleet of small, medium and large coaches and 4WD touring vehicles on Kangaroo Island for regular daily touring programs and group charter
Today, SeaLink Kangaroo Island offers a range of single and multi-day touring options, self-drive holiday packages, accommodation and experiences to service leisure travellers from all over the world
SeaLink is also intrinsically tied to the local Kangaroo Island community, offering special resident and land owner travel rates
Investor Information
Find out more about investing with the Kelsian Group
Careers
For career opportunities with the Kelsian Group please visit our Careers page
Sponsorship
For sponsorship opportunities, please visit our Community Support page.