We use cookies on this site to enhance your user experience. Find out more in our Privacy Policy. By clicking any link on this page you are giving your consent for us to set cookies.
Mobility Assistance Guidelines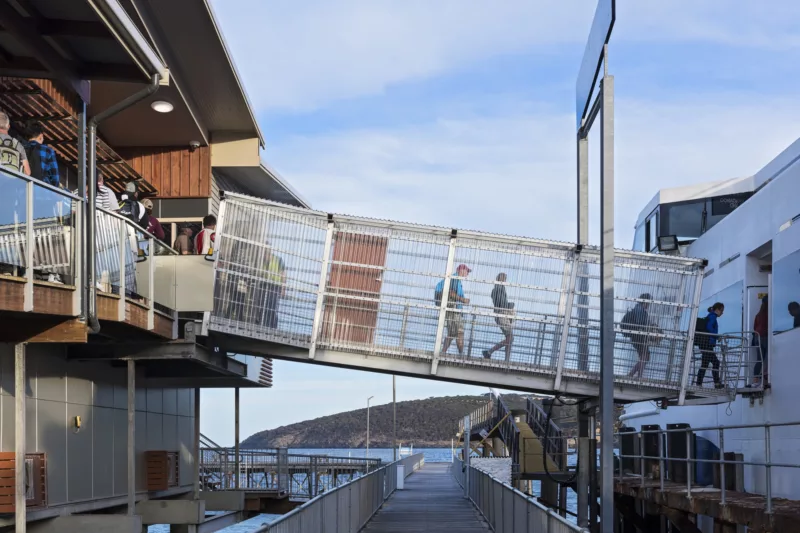 Please consider the following guidelines when making a booking if you, or a person you are travelling with, requires mobility assistance.
SeaLink provide an electric wheelchair at our Cape Jervis and Penneshaw Terminals to assist passengers with embarking and disembarking via the passenger boarding ramp. SeaLink's electric wheelchairs have movable armrests and swivels to assist with moving to/from your own chair or seat on the ferry.
Manual Wheelchairs are NOT permitted on passenger boarding ramps but can be used when on-board.
Gophers and Mobility Scooters are NOT permitted to be used at any time on the SeaLink Ferries.
The maximum weight as specified by the wheelchair manufacturer is 120 kilograms. We are not able to transport passengers in the electric wheelchair weighing more than 120 kilograms.
If a passenger is more than 120 kilograms or unable to fit in the wheelchair, they must have an Assistance Person or Carer to assist with embarking and disembarking the vessel via the passenger boarding ramp.
Passengers are not permitted to embark or disembark the vessel via the vehicle ramp or remain in a vehicle whilst in transit unless prior approval is given
Our crew may be able to park the passenger's vehicle to prevent use of stairs from vehicle deck to ferry's main deck. Please call our Sales Team prior to travel to notify us if required.
Where possible, passengers will embark the ferry first and disembark last with the assistance of our crew.
Passengers must check-in no later than 30 minutes prior to departure.
Due to Occupational Health and Safety Regulations, we can only assist with lower body transfers (guidance of the lower body/legs) when transferring passengers from their wheelchair to a SeaLink wheelchair and from a SeaLink wheelchair to a seat.
If you have any questions about the above, please call us on 13 13 01.