Bruny Island has some amazing walking trails that take you up close to the Island's stunning landscapes and local wildlife. If you're an avid walker, pack your backpack and water bottle and get trekking to these brilliant walks:
Short and easy walks on Bruny Island
1. Truganini lookout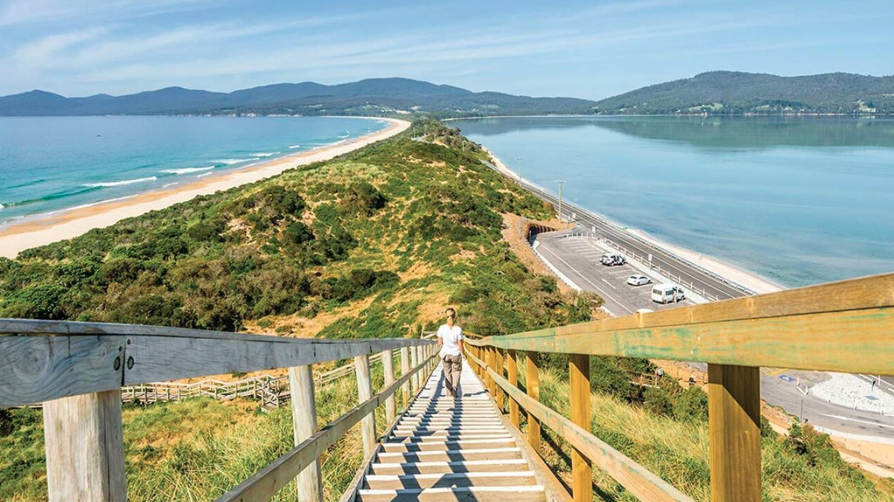 Hike up the 300-odd stairs at The Neck and you will be greeted by the most magnificent view on the island. You can also see the narrow isthmus that connects the North and South Bruny Island. This short 15-minute walk provides a 360-degree view of the bays, beaches, and Bruny Island's beautiful landscape. The lookout is named after Truganini, a fearless aboriginal woman and daughter of tribe elder Mangana.
2. Alonnah-Sheepwash Bay track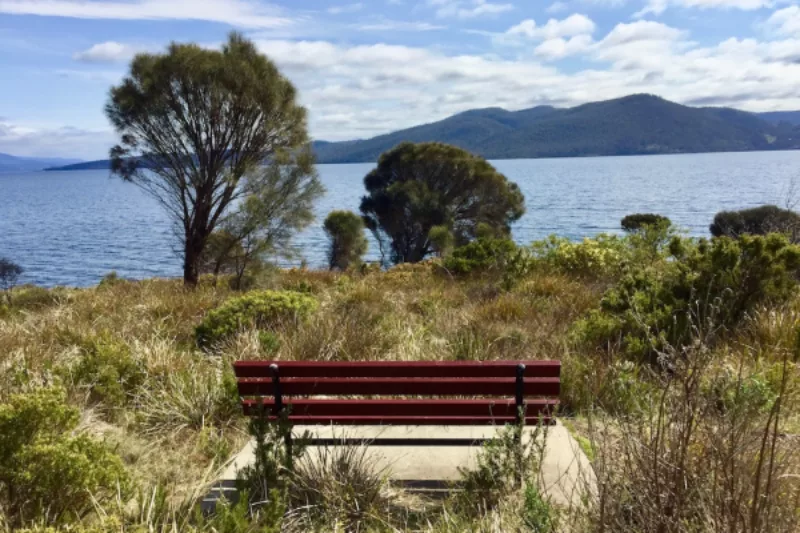 This 3-km walking trail is suitable for all walkers. The coastal trail takes you along the foreshore between Allonah and Sheepwash Bay. Along the way, you will find seating areas and picnic spots so pack in a light picnic lunch to enjoy on your walk.
3. Cape Bruny Lighthouse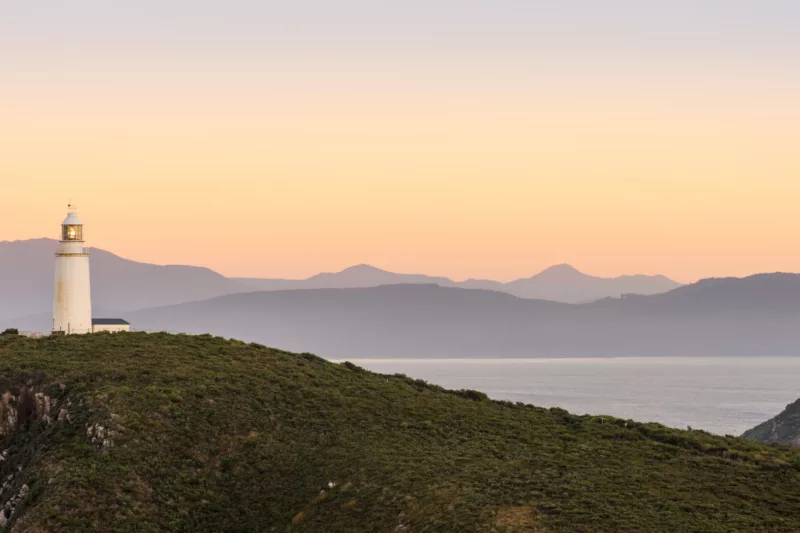 This 1.6-km trail leads you from Cape Bruny Lighthouse to Lighthouse Bay Beach. This trail offers great photo opportunities as you experience the vastness of the Tasman Sea and small islands along the coastline.
4. Grass Point

The walk begins at the Fluted Cape Parking area and is ideal for an early morning stroll. Along the 4-km trail, you will witness the coastal views over Adventure Bay. Don't forget to look up to the sky and check out the white-bellied sea eagles.
5. Luggaboine Circuit Walking Track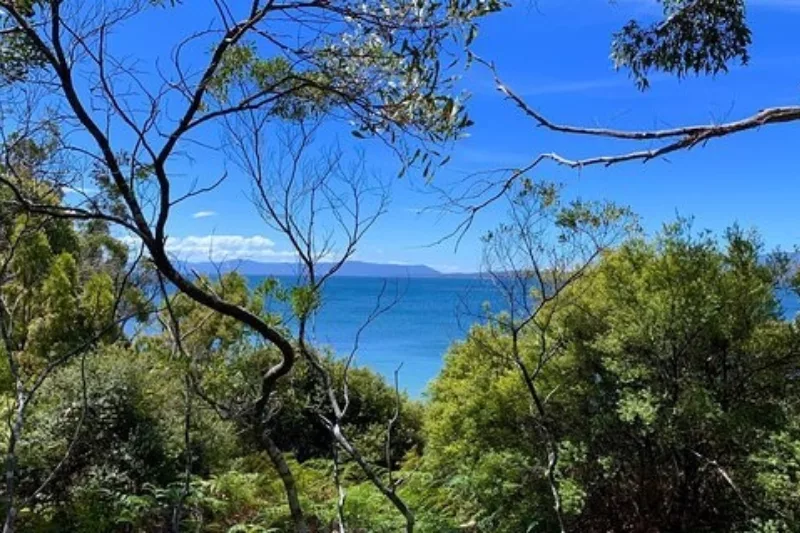 The 5-km walk begins at Jetty Beach and takes you through the coastal bushland along the beach. This trail is popular for birding, hiking, and walking. The trail passes through dense forest and coastal heathland onto a secluded beach.
Challenging and longer walks on Bruny Island

1. Fluted Cape Walk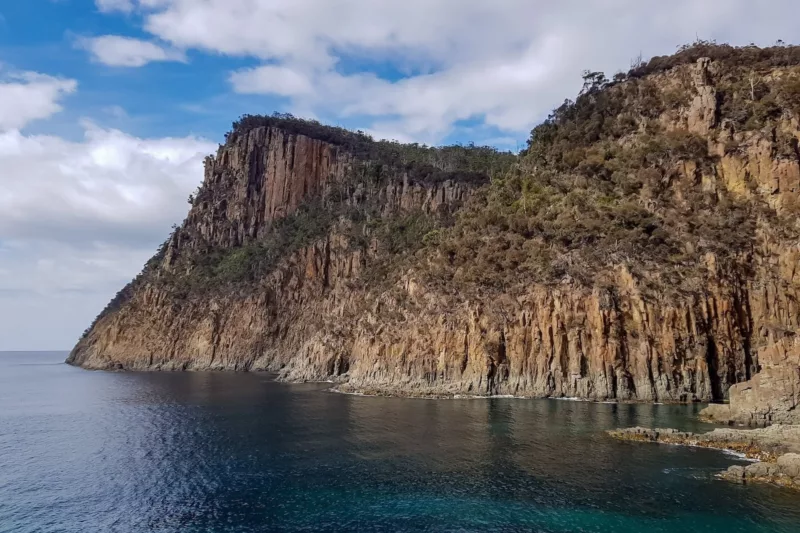 It is listed as one of the best walks on Bruny Island and evidently so. On this walk, surround yourself with tall blue gums, white peppermint, and sheoaks as you walk along the coastline of Adventure Bay. The walk offers views of the sea cliffs – in the north, you will see Cape Raoul and Cape Pillar along the famous Three Capes Track of the Tasman Peninsula. And if you're lucky you may even spot the elusive white wallaby of Bruny Island.
2. East Cloudy Head Track

This 12-km walk starts at Cloudy Bay Road in South Bruny National Park and offers panoramic views over Cloudy Bay. On a clear day, you can spot Mount Wellington near Hobart.
3. Cape Queen Elizabeth Track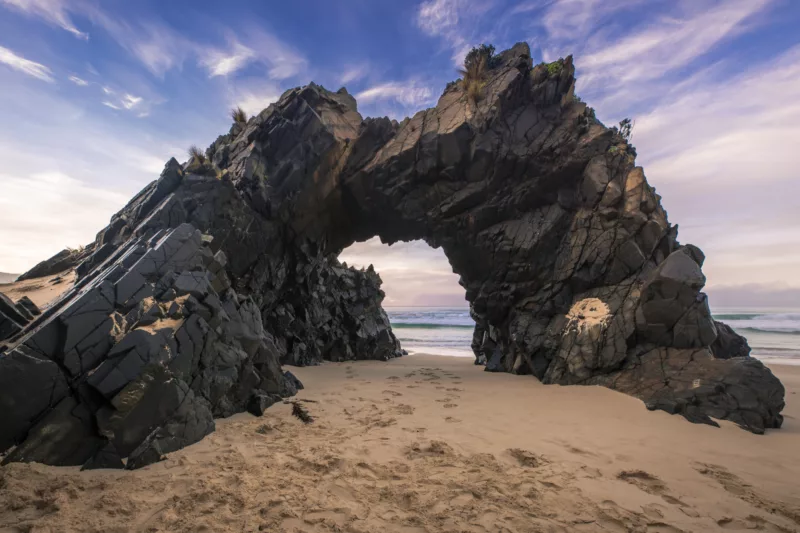 This is one of the most popular hikes on Bruny Island. The hiking trail passes through two lagoons before rewarding you with the sight of the beautiful natural archway against the white silica sand on the beach.