We use cookies on this site to enhance your user experience. Find out more in our Privacy Policy. By clicking any link on this page you are giving your consent for us to set cookies.
Terms and Conditions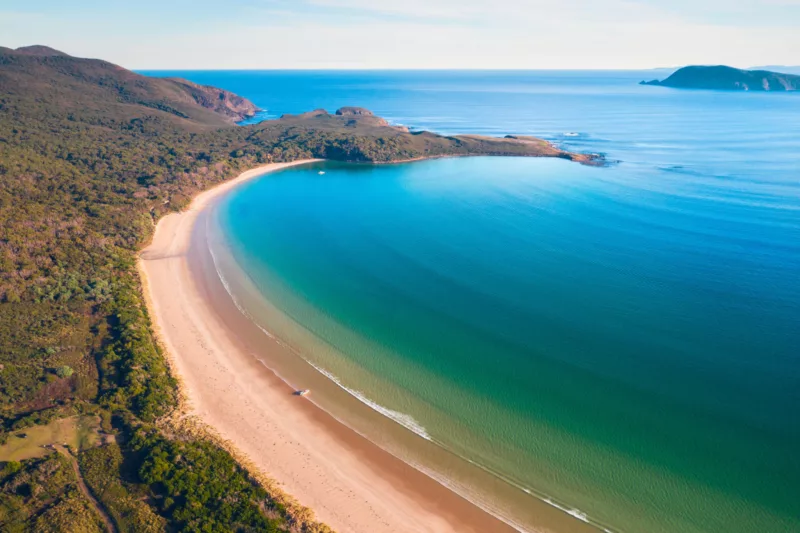 Tickets are for a return ferry trip commencing from Kettering.

Validity dates are displayed on each ticket type and must be used in this period. No refunds are available for tickets that are unused.

All fares and prices are in Australian Dollars. All fares and prices are subject to availability, surcharges, blackout periods and seasonal variations. Always check your travel documentation for final prices.

Australian Pensioner discounts are only valid for Australian Government-issued Pension or Commonwealth Seniors Health Card Holders. The discount is only valid if the driver of the vehicle holds one of these Concession Cards and the card, along with the driver of the vehicle's driver's licence must be presented at check-in to receive the discount. If the Concession/Pension Card is not presented at check-in by the driver or if the card has expired, full fares apply.

Travel at Bruny Island Resident or Landowner fares are only available to those listed on a Resident or Landowner file and that have a valid barcode on their windscreen. Bruny Island Resident and Landowner's Internet Logins and Passwords are confidential and must not be released to any persons not listed with SeaLink as a registered Bruny Island Resident or Landowner. Only Bruny Island Residents or Landowners listed on file can be booked using a Resident or Landowner Login.

Bookings made for non-listed Bruny Island Residents or Landowners will be amended and any difference in monies between Bruny Island Resident or Landowner fares and visitor fares will be required to be paid prior to travel. If this occurs using an Internet Login, online privileges will be revoked.

Credit Surcharges are currently not applicable for SeaLink Tasmania.

Full payment is required at the time of booking.

SeaLink do not accept responsibility if customers purchase the wrong ticket type and are then not able to validate their ticket type at the ferry terminal. Customers may be asked to pay the full ticket price at the check-in booth before travelling if they are unable to validate their student, pension, resident or landowner status.

Standard terms and conditions of carriage for carriage of cargo, vehicles, and passengers on the vessel providing the ferry service between the Tasmanian mainland and Bruny Island.

Conditions of Carriage by order of SeaLink Tasmania Pty Ltd. ACN 626 709 993 All passengers, vehicles and cargo are transported subject to the following conditions of carriage ("Conditions"):

1. Definitions:


"Cargo" means all goods, animals, livestock and other property (other than Vehicles) to be carried on the Vessel
"Company" means SeaLink Tasmania Pty Ltd (ACN 626 709 993) and where the context so admits, its employees, sub-contractors and agents
"Terminals" means the terminals constructed at Kettering and Roberts Point and all ramps, facilities, infrastructure, and marshalling yards used by the Company in conjunction with the terminals
"Vehicle" means any vehicle (including without limitation trailers and caravans) which is registered or required to be registered
"Vessel" means the vehicle and passenger ferry "Mirambeena" or such other vessel operated by the Company from time to time
"You" where the context permits, includes all people travelling in your Vehicle

2. By purchasing a ticket, entering the Terminals or travelling on the Vessel, you agree to be bound by these Conditions.

3. You warrant that you were acting as an agent for each of the passengers who travel in your Vehicle and you accept these Conditions on behalf of all such persons.

4. Tickets and resident concession stickers for travel on the Vessel are issued subject to these Conditions.

5. The Company accepts no responsibility for any injury and/or death of a passenger travelling on its service whether caused by negligence, malfunction to the vessel or other cause except to the extent that exclusion of such liability is prohibited by law.

6. The Company is not liable for loss, damage, or delay whatsoever and howsoever occurring (including indirect or consequential loss, damage, delay, or sea water overspray whilst on the vessel) to any property or any person arising out of or connected in any way with:

the Company's carriage of passengers, Vehicles and Cargo;
services ancillary to that carriage;
any activities on or in the vicinity of the Vessel or the Terminals including embarking and disembarking – even where resulting in whole or in part from any act or omission by the Company or due to the Company's negligence or misconduct.
you hereby release and indemnify the Company for all such loss, damage, delay and injury save and except for any liability of the Company which conflict with or detract from these Conditions will be binding.

7. No oral representations made by any person concerning the liability of the Company which conflict with or detract from these Conditions will be binding

8. Save as otherwise provided, no claim under these Conditions shall be enforceable against the Company unless:

written notice thereof with full particulars of the claim reaches the Company, within 30 days of the date upon which the voyage terminated or should have terminated; and
such notice having been given, suit, action or proceeding is commenced within 1 year after such date, failing which any such suit, action or proceeding shall be barred except as otherwise required by law

9. To the extent permitted by law, the company's liability for any loss, damage, delay and injury which is not excluded by these Conditions is limited to $100.00.

10. For safety, stability and operational requirements, you must obey all instructions given by the Company while you are within the Terminals or on the Vessel, albeit that the driver is at all times responsible for the vehicle's navigation even in the event that a vessel crew member assists with manoeuvring the driver's vehicle at the driver's request.

11. The Company is not a common carrier and may decline to transport any person, Vehicle or Cargo without giving any reason or cancel or vary any scheduled voyage without notice.

12. The Company may, at its discretion, give priority of carriage where required by Marine Orders, any legislation, emergency situations and emergency services.

13. The Company may decline to carry any Vehicle or Cargo on any particular voyage where the Company deems appropriate.

14. The Company may vary fares and timetables at any time without notice.

15. The Company will not delay any voyage of the Vessel at the request of any passenger.

16. Warranties implied in these Conditions by any legislation are included only to the extent that they must be included. Otherwise, they are excluded.

17. All Vehicles and Cargo (including without limitation refrigerated goods, primary produce and livestock) are carried at your risk.

18. All Cargo must be transported in a registered Vehicle.

19. No refund will be provided on tickets.

20. Smoking is prohibited on the Vessel and in the Terminals at all times

21. No alcohol or illicit drugs are to be consumed aboard the Vessel or in the Terminals and no illicit drugs are to be carried on the Vessel.

22. No explosives are to be carried aboard or in the Terminals.

23. To the extent that these Conditions relate to the carriage of goods, the amended Hague Rules apply to these Conditions as if it were a bill of lading.

24. You warrant that:

No loose containers of petrol or other flammable or hazardous, dangerous or noxious substances accompany you or your Vehicle.
Your Vehicle is registered and in a fit condition for transport by ship and all loose parts are adequately secured within that Vehicle.
All Cargo within your Vehicle is adequately secured within that Vehicle.
All Cargo (including without limitation gas bottles and fuel tanks attached to or separate from vehicles) complies with all laws and Australian Standards.
You have complied with all laws in respect of the carriage of livestock on the Vessel.

25. These Conditions are governed by the laws of Tasmania, and where applicable, the Commonwealth of Australia.

26. Each of the provisions contained in these Conditions shall be severable and if any of such provisions should be invalid, illegal or unenforceable the remaining provisions shall nevertheless have full force and effect.