There are many things Bruny Island is known for – nature & wildlife, sweeping views, dramatic landscape, and incredible beaches. And there's another thing that brings foodie travellers to this small island – it's the delicious fresh produce, gourmet cheese, wine, whisky, chocolates and oysters. Essentially, all the good things in life.
If you're planning a trip to Bruny Island, make sure to add these gourmet pitstops to your itinerary:
1. Bruny Island Cheese Co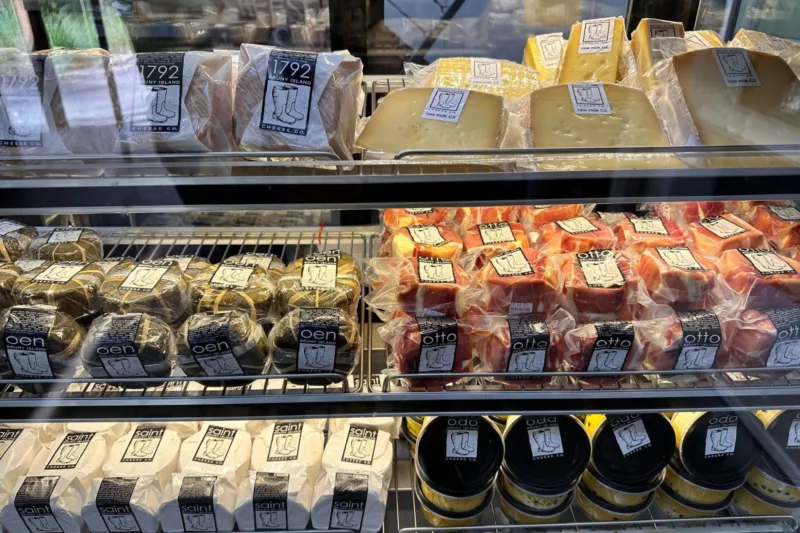 Run by local farmer and producer Nick Haddow, Bruny Island Cheese Co makes some of the finest artisanal cheeses using traditional techniques. Make sure to try their baked cheese, which is wrapped in prosciutto and served with crusty bread. Then head to the brewery to try beers that pay homage to Tasmania or check out the Woodfired bakery.
2. Get Shucked Oysters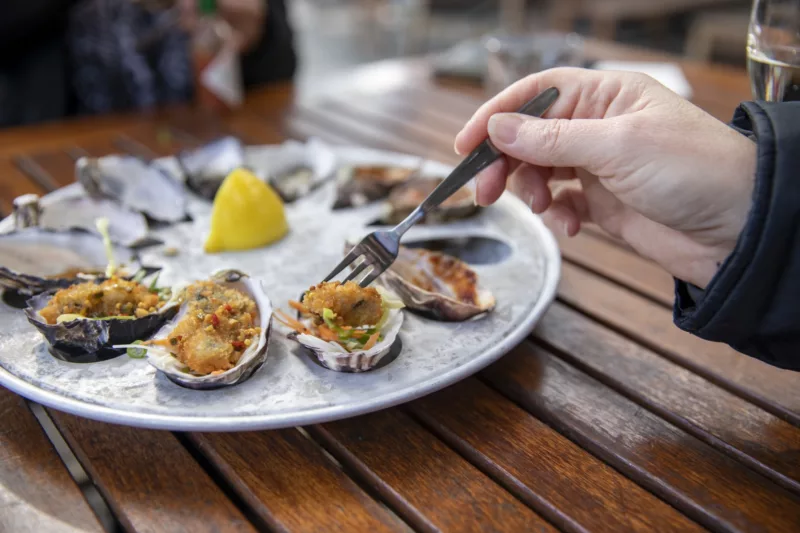 A visit to Bruny Island is incomplete without tasting some of the freshest oysters in the country. Head to Get Shucked, pick up some freshly shucked oysters and enjoy it with a glass of Tassie sparkling wine. The ysters are harvested, shucked, and plated up daily just for you. You'd be hard-pressed to find a fresher oyster or a more authentic experience.
3. Bruny Island Honey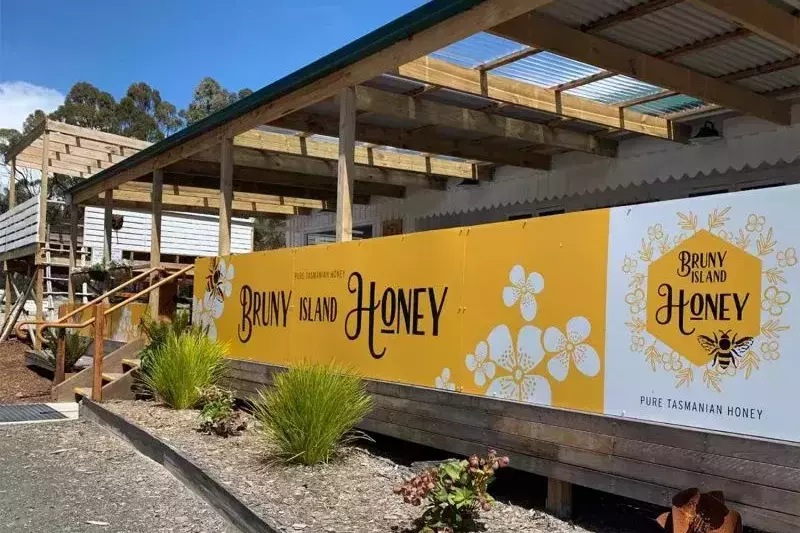 Taste pure Tasmanian honey at the Bruny Island Honey. The bees are moved around the island through the year to follow the nectar flows – Prickly Box in the North to Manika around Great Bay and Leatherwood from Mount Mangana. You can buy delicious honey, gifts, skincare, cosmetics and beeswax products. Make sure you grab the Leatherwood Honey Ice cream, it's the best thing to eat on a hot sunny day.
4. Bruny Island House of Whisky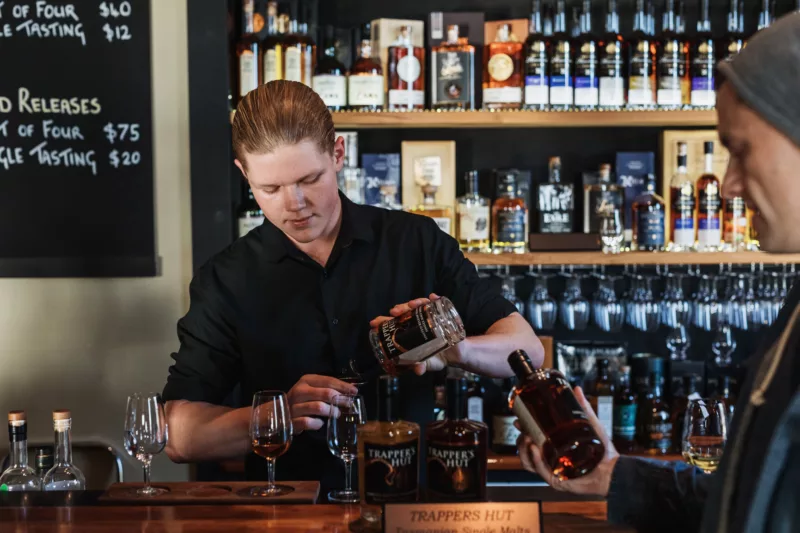 Taste some of the best Tasmanian Single Malt whiskies at Bruny Island House of Whisky. There's also a selection of amazing award-winning spirits for gin lovers.
5. Bruny Island Premium Wine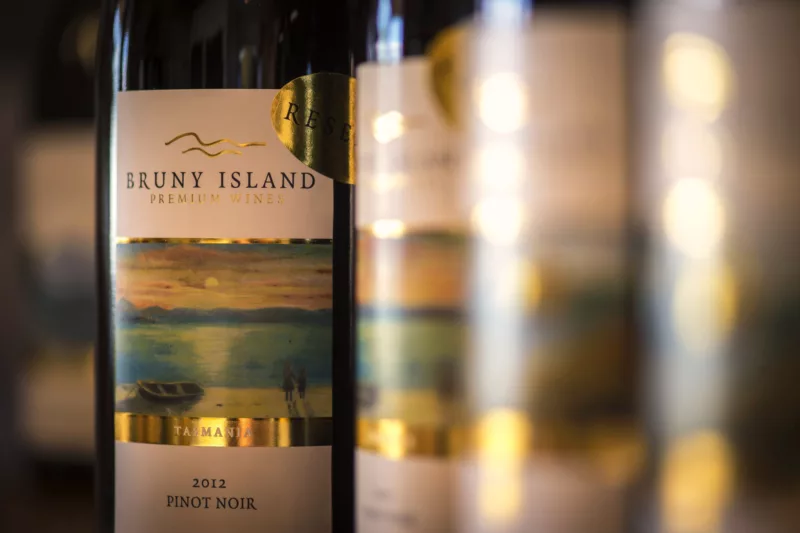 Situated near the island settlement of Lunawanna, Bruny Island Premium Wines is the first vineyard in the region. This family-run vineyard has won over 40 medals in national and international wine shows. All wines are made on-site and include varieties such as Chardonnay, Reisling, Sauvignon Blanc and Pinot Noir.
6. Bruny Island Berry Farm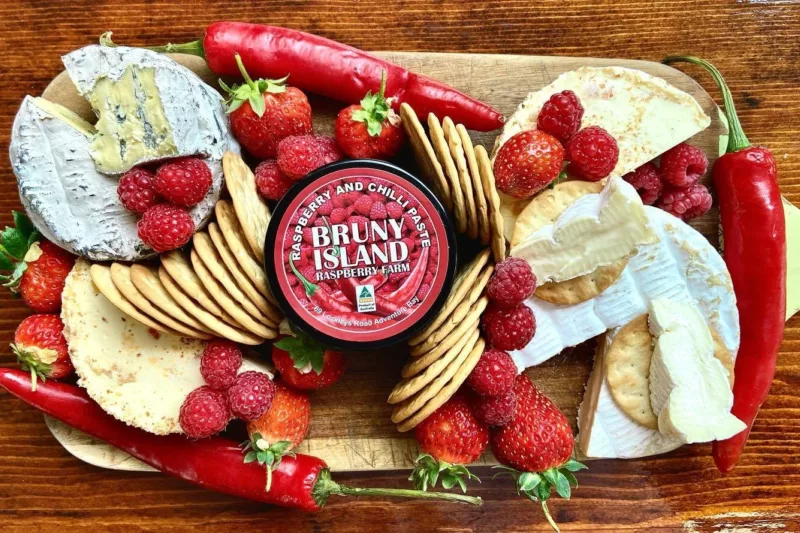 Between the months of October and April, head to Bruny Island Berry Farm where you can pick raspberries, strawberries, blueberries, blackberries and boysenberries. And then dig into tea, pancakes, pastries, cakes, and more at the café as your reward for all the hard work.
7. Bruny Island Chocolate Company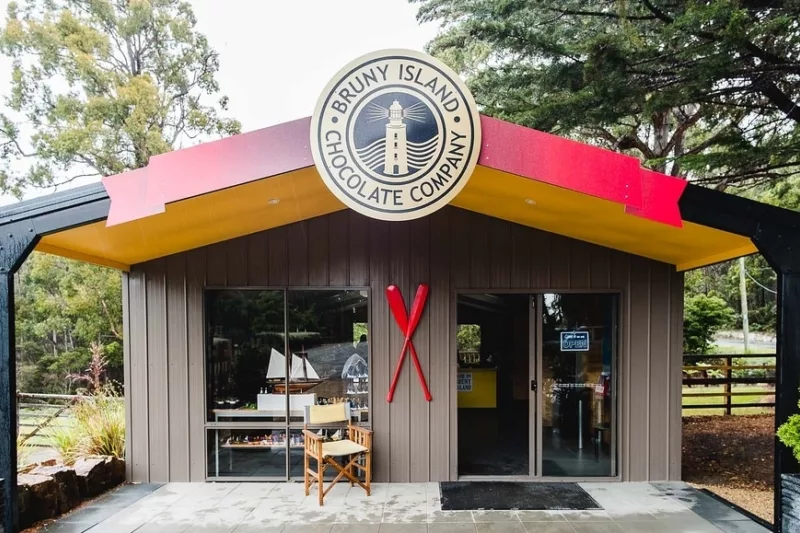 It may look like a small shop, but step in and you'd not be wrong to think you're in Willy Wonka's chocolate factory. All the products at Bruny Island Chocolate Company are made fresh and fudge lovers are in for a treat with various flavours such as caramel, rich dates and figs on offer.