We use cookies on this site to enhance your user experience. Find out more in our Privacy Policy. By clicking any link on this page you are giving your consent for us to set cookies.
About the Bay Islands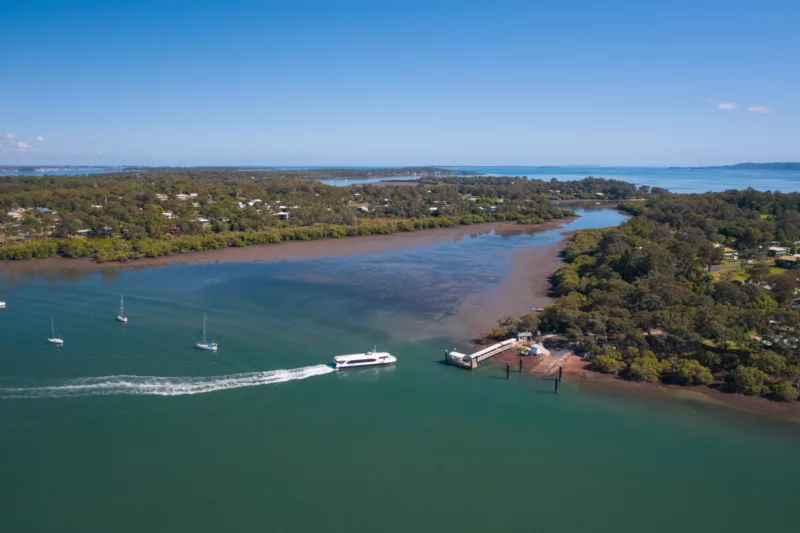 Easily accessed by vehicle or passenger ferry from Redland Bay, these delightful subtropical islands offer abundant natural attractions and a taste of an idyllic island lifestyle to visitors.
With regular ferry services operating daily between the islands, you can explore more than one island in a day. In the protected channels and waterways of Moreton Bay surrounding the Bay Islands, dolphins, turtles, and dugongs can often be seen in the pristine waters. Here you will find plentiful opportunities to enjoy safe swimming, snorkeling, boating, and water sports such as kayaking.
The four islands are rich in flora and fauna and edged with mangrove foreshores interspersed with sandy beaches. Bird lovers will be enthralled by the annual visits by migratory birds from Japan and China, as well as many non-migratory species. The islands of Southern Moreton Bay are precious and fragile, so it is important that residents and visitors enjoy, protect, and appreciate nature's gift. The friendly local communities are welcoming, whether you are visiting for the day or staying longer.

Inter-island travel is easy with ferries operating on a regular basis. Accommodation properties range from small cottages to large waterfront houses, many of which are pet friendly with bay views. An affordable getaway for families, couples, and friends, the islands allow the opportunity to stay in one spot but go island hopping or explore the rest of Redlands Coast. A variety of supermarkets, cafés, and general stores cater for all your needs, or you can enjoy a meal at a local club.