Darwin in Northern Territory is a tropical paradise waiting to be explored. From its rich WWII history to the stunning harbour, from Asian-inspired food to its football fanaticism, a world of experiences awaits you. Darwin has something to offer everyone. In this ultimate guide to things to do in Darwin, we delve into top Darwin attractions and activities that you need to bookmark for your next trip to the Top End.
Best day trips in Darwin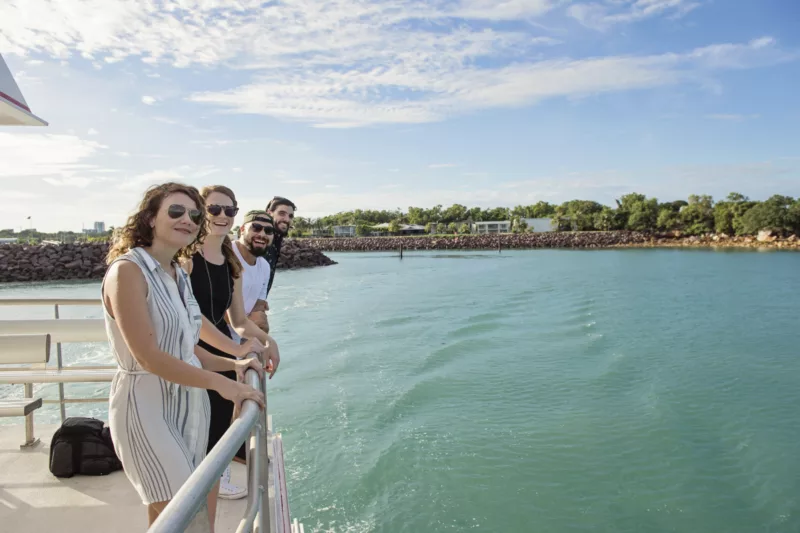 Darwin Harbour Sightseeing Cruise
If you're looking for a quick and fun cruise around Darwin's stunning harbour with a dose of history, the Darwin Harbour Sightseeing Cruise is your answer. Jump onboard the midday Darwin Harbour cruise where you can relax and enjoy the city views from a different perspective. Whet our appetite for knowledge with the live commentary from knowledgeable guides. Discover the city's historic wharves, and remnants of WWII and learn about the history of the Bombing of Darwin. Have only 45 minutes but still want to make the most of it, jump onboard the Darwin Harbour Cruise & Picnic, a short cruise with a picnic at the popular Cullen Bay Beach and stunning Fannie Bay.
Tiwi By Design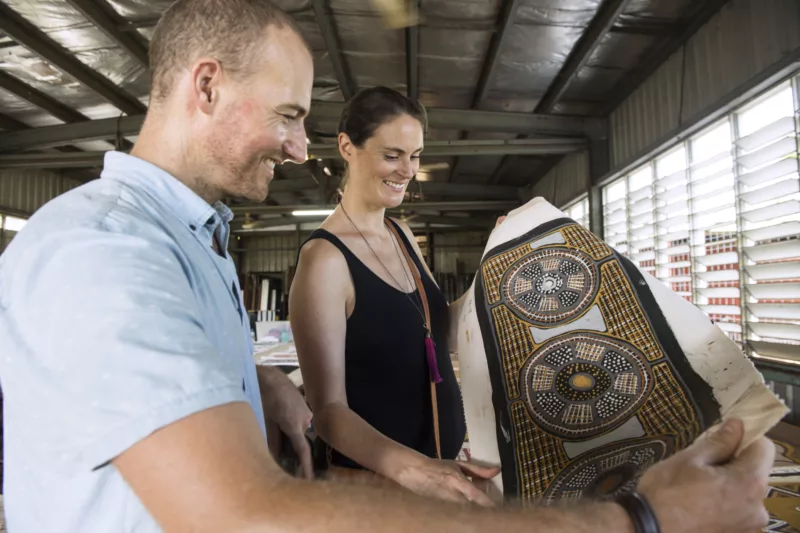 Immerse yourself in a day full of culture on this highly personalised day tour from Darwin. Upon arrival on Tiwi Islands, you will enjoy a typical Tiwi morning tea of damper and a cuppa while meeting the local Tiwi Island community members. Then you will visit the Patakijiyali Museum to learn about the history of the Mission days, the Tiwi creation story, and more. You will end your day with a behind-the-scenes screen printing workshop.

Half-Day Mandorah Explorer Tour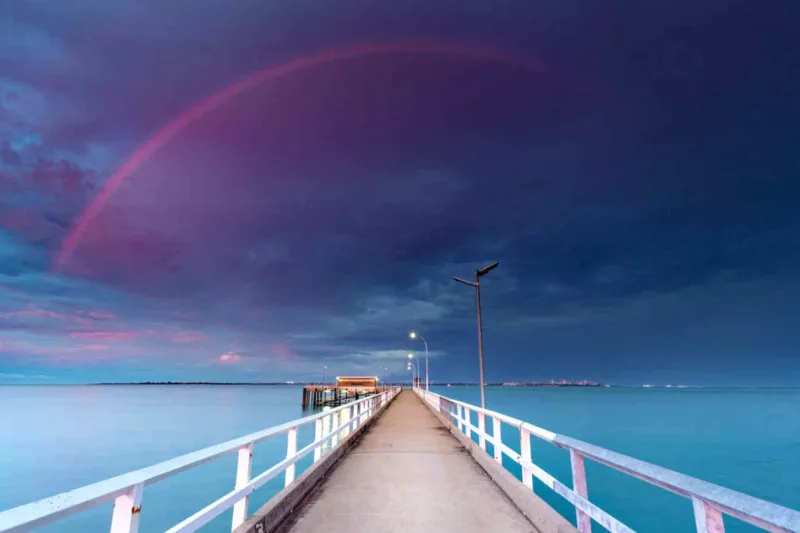 Ever wondered what['s on the other side of the Harbour? Find out on this Half-Day Mandorah Explorer Tour where you will learn about the history and architecture of the Mandorah Jetty, incredible rock formations, and learn about WWII history including witnessing the resting place of Milady, an American B-24 aircraft.

Crab Claw Island Cruise and Seafood Buffet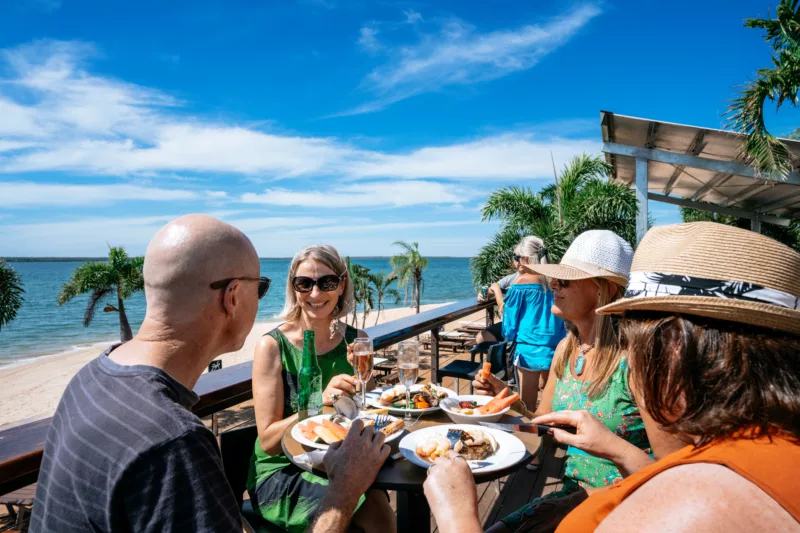 Combine the best of travel, sightseeing, and incredibly fresh seafood on this cruise from Darwin around the Cox Peninsula and into Bynoe Harbour. On the Crab Claw Island Cruise and Seafood Buffet, you will spend a few hours indulging in a delicious all-Australian seafood buffet at the Crab Claw Resort.

Best Darwin attractions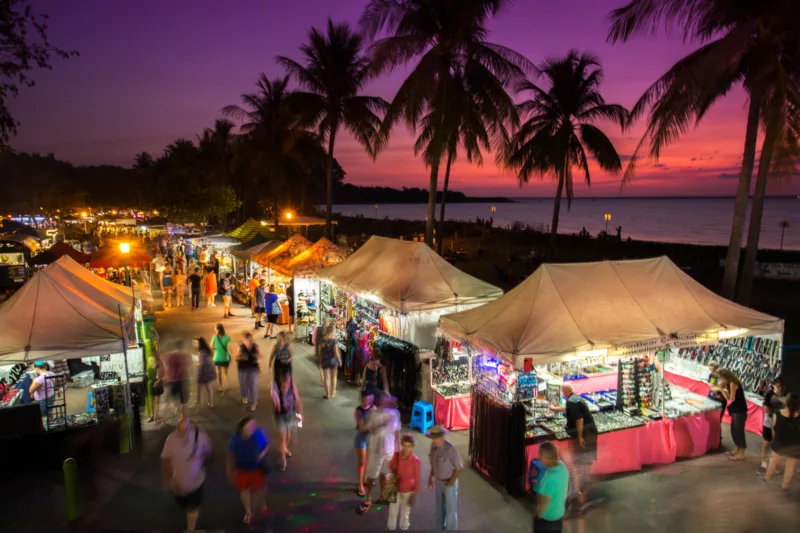 Mindil Beach Sunset Market
During the dry season (May-October), the Mindil Beach Sunset Market is the place to be with vendors selling a wide variety of food – from locally shucked oysters, Asian delicacies like satay sticks and laksa to tropical juices and more. Catch the incredible sunset over the Timor Sea in the company of live music by local artists. You can also shop for souvenirs, jewellery, gemstones, and goods made of crocodile leather.
Crocosaurus Cove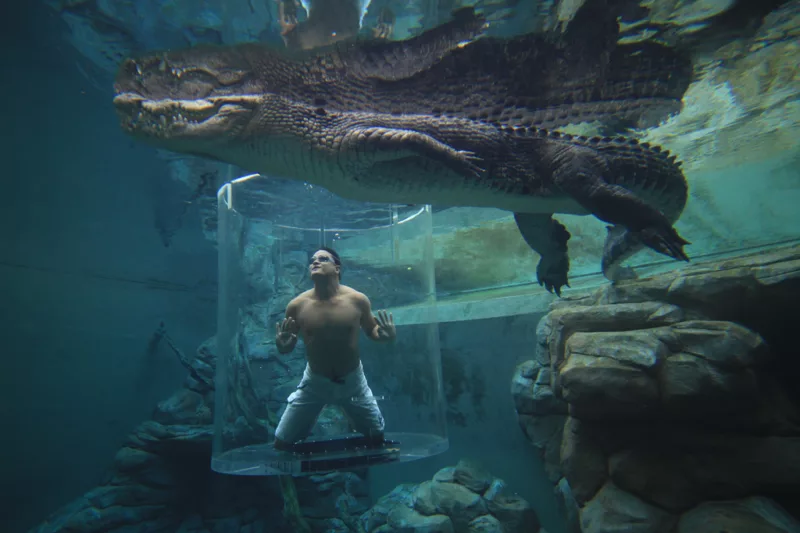 Talking about crocodiles, how about climbing into 'Cage of Death', Australia's only crocodile dive where you can get up close and personal with the iconic saltwater crocodiles.
Darwin Waterfront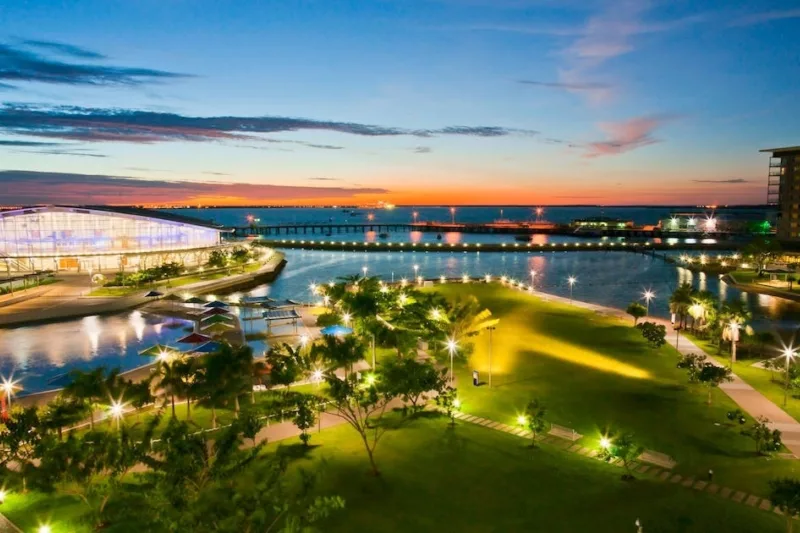 Head off for a relaxing swim or some family fun in the crocodile-safe swimming areas, playgrounds, and more. The Darwin Wave Lagoon pool is a safe swimming spot for children. The wave lagoon rolls out ten different wave patterns from gentle swells to 1.2 meters high, perfect for boogie boarders. Not looking to be nudged around by waves, just grab a spot on the sun loungers under the shade and enjoy a wonderful day out.

WWII Oil Storage Tunnels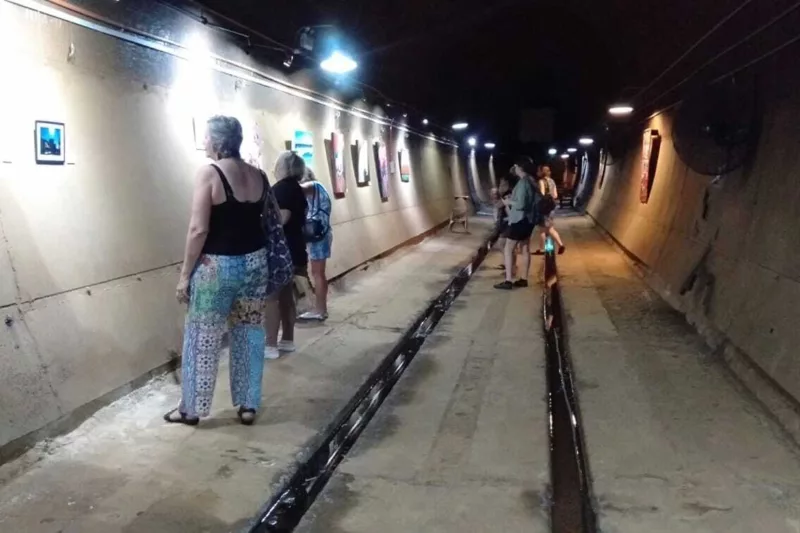 A cool attraction for history nerds, you can visit the original WWII Oil Storage Tunnels (located close to the waterfront where the cruise ships come in) that were built to store fuel. You can walk through the tunnels and take in the history and their significance during the war.

Northern Territory Museum and Art Gallery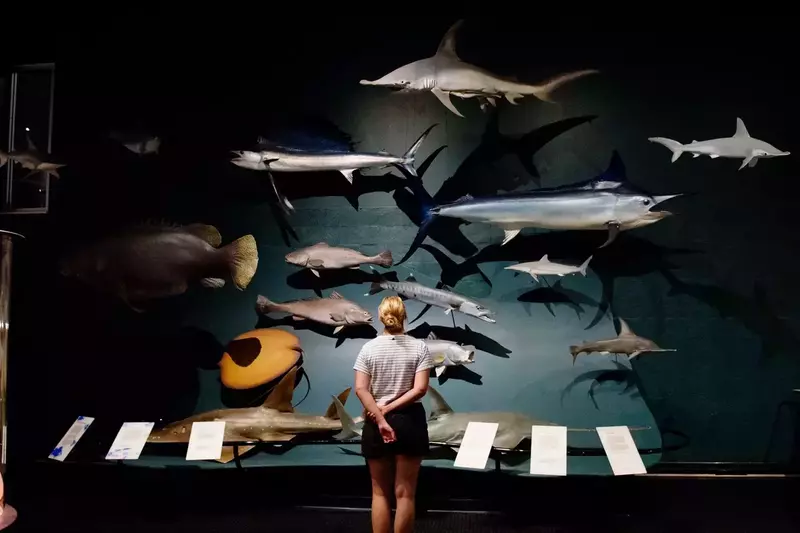 Learn about Darwin's unique history, culture, and art through fascinating exhibits, including ancient Aboriginal artifacts and modern Australian art. Both centers are located in the same building so you can make a day out of your visit. The Museum and Art Gallery of the Northern Territory also operates the historic Fannie Bay Gaol in Darwin. If you're travelling with kids, make sure to head to the Discover Centre, a fun and creative space to keep the little ones engaged. Looking for some quick grub, head to Saltwater @ Bundilla to enjoy the ocean view with a hearty breakfast or brunch.

Two-day tours from Darwin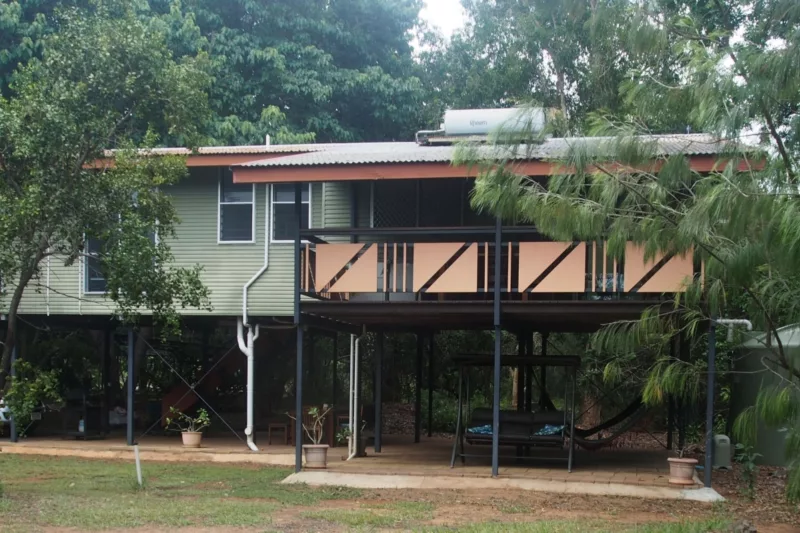 Wagait Beach Two-Night Getaway

Just a short trip across Darwin Harbour is your tropical wonderland on Wagait Beach. As part of this two-night package, you will stay in a fully-furnished eco-sustainable 3-bedroom house in a peaceful bush setting. The beach is just a minute's walk away and you can go fishing or if you prefer a tour, why not combine SeaLink's Half-Day Mandorah Explorer Tour with your package.
From cultural experiences to culinary treats, Darwin sure packs in a punch. Book your Darwin Day cruises and experiences and experiences with SeaLink.