Australia has over 8,000 islands and it could take over a lifetime to visit them all. You don't need to travel overseas for your big island escape. Australia's island destinations are blessed with shimmering turquoise water, tropical rainforests, crystal-clear inland lakes, pristine beaches, and more. Here are the eight must-visit islands in Australia for your next relaxing vacation.
1. K'gari (Fraser Island), Queensland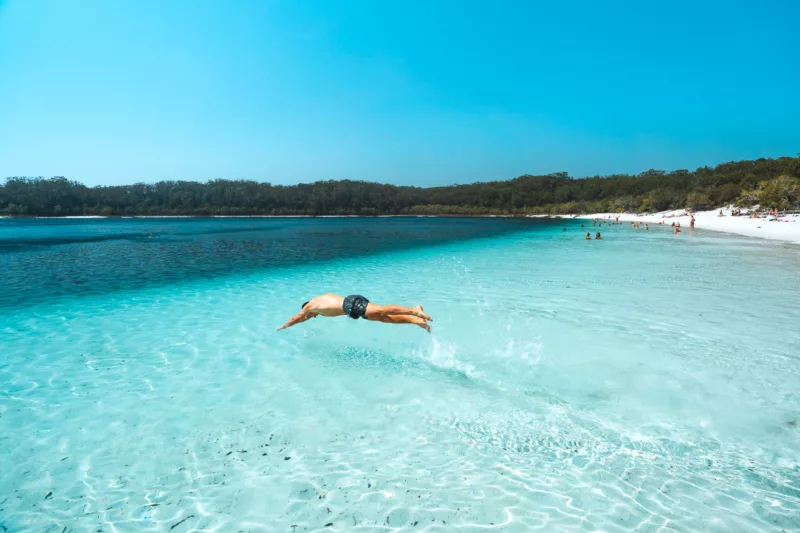 K'gari (Fraser Island) is the largest sand island on the planet. Whether you're looking for a relaxing island holiday or an adrenalin-fuelled vacation, there's something for everyone. From the world-famous Lake McKenzie to the 75 Mile Beach, K'gari (Fraser Island) has numerous must-visit spots. One of the best ways to experience the best of the island is by booking one of the many tours with K'gari Explorer Tours. And if you're looking to simply relax and rejuvenate, spend a few days at the award-winning Kingfisher Bay Resort or the K'gari Beach Resort.
How to get to K'gari (Fraser Island):
SeaLink K'gari is the best way to get to the island. The ferry departs from River Heads and takes about 50 minutes.
2. Magnetic Island, Queensland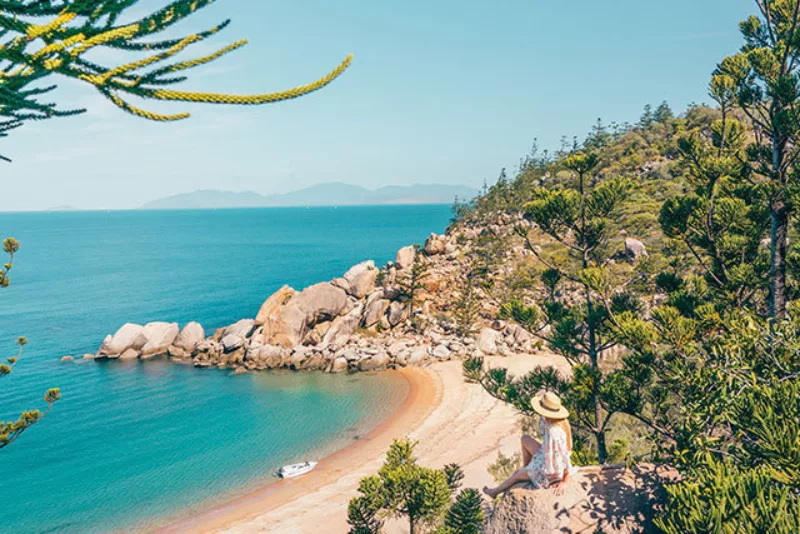 Magnetic Island is a tropical paradise situated a short ferry ride from Townsville. From amazing coastal walks, pristine beaches, and stunning reefs to scenic bays – Magnetic Island offers something for every kind of island traveller. And the best part? You can enjoy the sunshine for 320 days a year. The island's proximity to the Great Barrier Reef makes it the perfect base for all your snorkelling and diving activities. And if you prefer to stay on land, you can choose from a range of easy-to-advance level hikes to experience the natural beauty of Magnetic Island.
How to get to Magnetic Island:
SeaLink Magnetic Island is your fastest and best link to the island. The ferry departs daily from Townsville and takes about 20 minutes to reach Nelly Bay Terminal on Magnetic Island.
3. Whitsundays, Queensland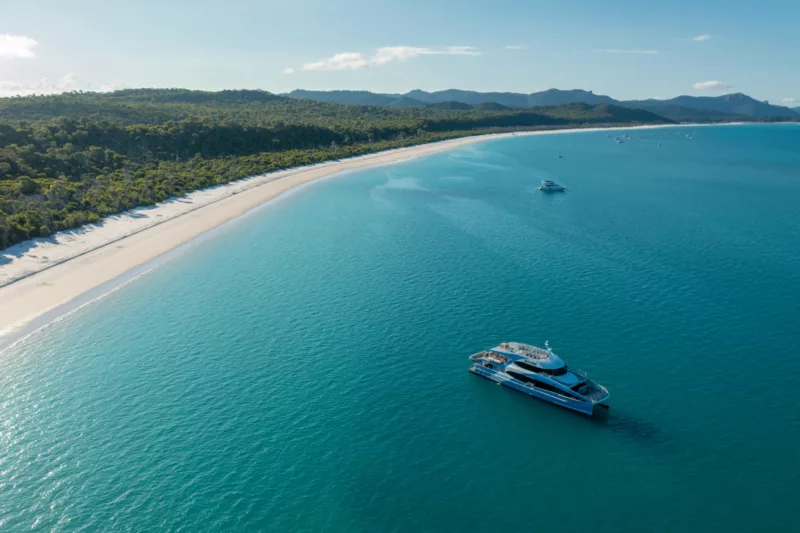 Known as the heart of the Great Barrier Reef, the Whitsundays have been a dream bucket-list destination for Australians and global travellers. The shimmering waters set against the swirling pristine white sand is reason enough to make the trip. But if you need more - how about visiting Whitehaven Beach, which is consistently named one of the world's best beaches. Or hike to Hill Inlet and take in the 360-degree view of the islands from the top. The Whitsundays have earned a reputation as a favourite destination among celebrities who seek private, exclusive, and luxurious getaways.
How to explore Whitsundays:
Experience the beauty of Whitsundays with SeaLink's Big Island Day Tour which allows you to experience popular spots like Whitehaven Beach, Hill Inlet, South Molle Island and Hook Island. If you're looking for direct access to Whitehaven Beach, check out SeaLink's Purely Whitehaven Tour, where you can spend more time on the beach doing what you love – relax.
4. North Stradbroke Island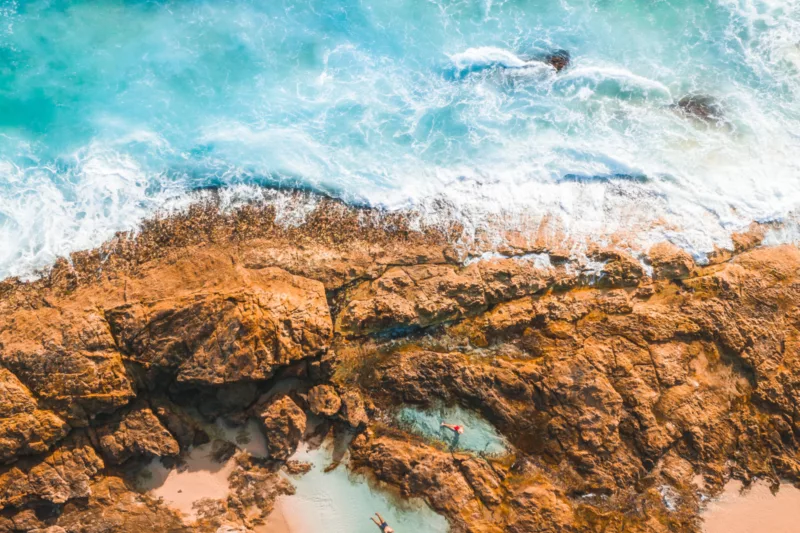 Located on the southeast coast of Brisbane, this little hidden tropical paradise is perfect for a range of island activities like bushwalking, kayaking, surfing, fishing, sandboarding and more. Also known as Straddie (by the locals), it's the ideal weekend getaway for families, groups of friends and day trippers. Explore the island on foot to discover the world-famous North Gorge Headlands Walk at Point Lookout and for marine life lovers, go snorkelling to spot turtles and manta rays and take in the beautiful sight of colourful coral reefs.

If you're looking for a spot to cool off at? Head to the recently opened Straddie Brewing Co, a three-storey brewhouse and tap room where you can enjoy beers with stunning views over Moreton Bay.
How to get to North Stradbroke Island:
SeaLink North Stradbroke is the fastest way to get to the island. Pick from the passenger ferry or the vehicle ferry depending on your needs.
5. Kangaroo Island, South Australia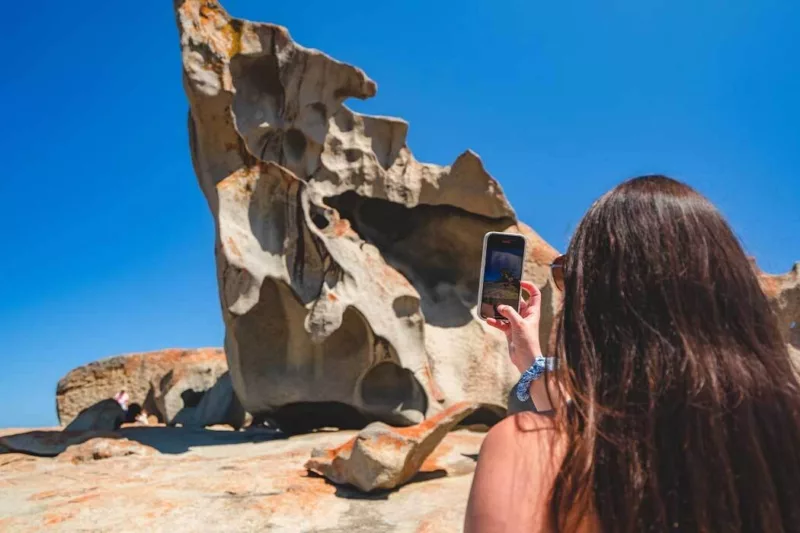 Kangaroo Island is an untamed, unadulterated little paradise for nature and wildlife lovers. A lot of travellers tend to underestimate its size and scope – Kangaroo Island is six times the size of Singapore. Internationally known for its pristine beaches, wilderness, natural beauty and thriving food and wine industry, Kangaroo Island is the perfect retreat for those who seek a little more.
Kangaroo Island is the only place in the world where you can take a guided tour to walk amongst a colony of Australian sea lions at Seal Bay. Head to the Remarkable Rocks in Flinders Chase National Park for some otherworldly views.
How to get to Kangaroo Island:
SeaLink Kangaroo Island is the best way to get to the island. The ferry crossing takes about 45 minutes from Cape Jervis on the mainland.
6. Rottnest Island, Western Australia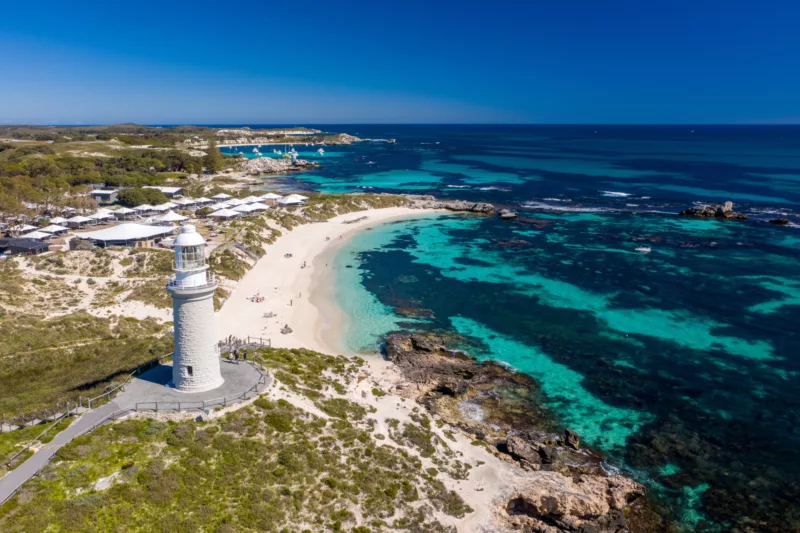 Rottnest Island has an abundance of coastal beauty, wildlife that you won't find anywhere in the world (hello friendly Quokka, we're looking at you) and some of the best snorkelling spots. It is the ideal getaway destination for some family bonding time.

The best way to explore the island is on a bicycle – explore the Wadjemup Lighthouse and Oliver Holl Battery for an interesting history lesson. And if you love underwater adventures, check out snorkelling spots such as The Basin, Parakeet Bay, Parker Point and Little Salmon Bay.
How to get to Rottnest Island:
SeaLink Rottnest Island is the easiest and the best way to get to Rottnest Island. The ferry crossing takes approximately 30 minutes.
7. Bruny Island, Tasmania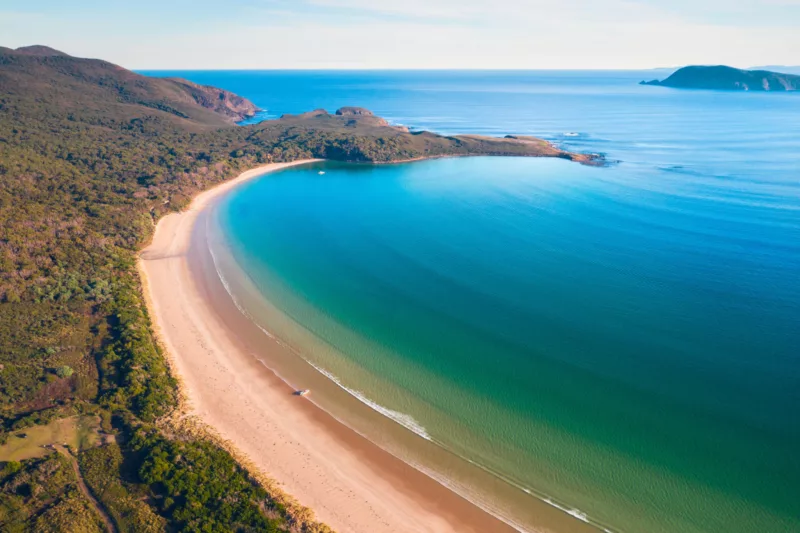 Bruny Island is an island off the coast of an island (Tasmania). If you're looking to experience the best of local produce and wine, rare Tasmanian wilderness and walking trails that leave you spellbound, Bruny Island is your perfect getaway. Love exploring on foot? Explore the Fluted Cape Track or the Labillardiere Peninsula Track for stunning coast views. If you prefer the view from the other side, book yourself on the Bruny Island Cruises wilderness cruise to enjoy views of towering sea cliffs, a variety of coastal wildlife and migrating whales.

How to get to Bruny Island:
SeaLink Bruny Island offers over 20 departures from Kettering to Bruny Island. The ferry crossing takes 20 minutes.
8. Tiwi Islands, Northern Territory
Tiwi Islands, also known as the 'Island of Smiles' is just a short ferry across the water from Darwin. Tiwi Islands comprises two main islands – Bathurst and Melville. It is home to a thriving aboriginal culture, history and incredible art. The Tiwi people are internationally renowned for their individual style of art including carvings and bright textile designs. Prized by collectors, many Tiwi artists have exhibited around the world.
How to get to Tiwi Islands:
SeaLink Northern Territory runs a daily ferry service to Wurrumiyanga on Tiwi Islands.
Looking for holiday inspiration across Australia's best beaches and island destinations? Check our Brilliant Inspirations blog to plan your next epic journey in Australia. As a part of SeaLink, Brilliant Travels brings together our family of tourism brands to help our customers discover more of Australia.