SeaLink's newest passenger vessel is set to officially start services tomorrow (26 January), after successfully completing sea trials in Redland Bay.
The service is subsidised by the Palaszczuk Government and is a Translink-contracted passenger ferry service.
Transport and Main Roads Minister Mark Bailey said the ship had been named Talwurrapin in consultation with the local Quandamooka Yoolooburrabee Aboriginal Corporation.
"Talwurrapin will make it much easier for people to get around the Redlands, so I'm pleased to see it's ready to start services," Mr Bailey said.
"And that's not all – it was built right here in the Redlands by a local ship maker.
"It comes as part of the Palaszczuk Labor Government's nearly $3.9 billion, four-year transport and roads plan for Greater Brisbane, supporting 3,280 good, secure jobs.
"We're delivering better services all over the state, and putting Queensland jobs first."
Member for Redlands Kim Richards said the new ship was a great example of the Palaszczuk Government's commitment to the Redlands.
"We're delivering big for the Redlands, helping people move around the Bay Islands," Mr Richards said.
"Alongside Talwurrapin, two more vehicle ferries for the Southern Moreton Bay Islands service are currently under construction, as well as a new Queensland Ambulance Service vessel.
"We're also delivering improved ferry infrastructure on Macleay, Russell, Lamb and Karragarra islands as part of a $44.6 million ferry terminal upgrade project.
"It's the Palaszczuk Labor Government that is continuing to deliver for the people of the Redlands."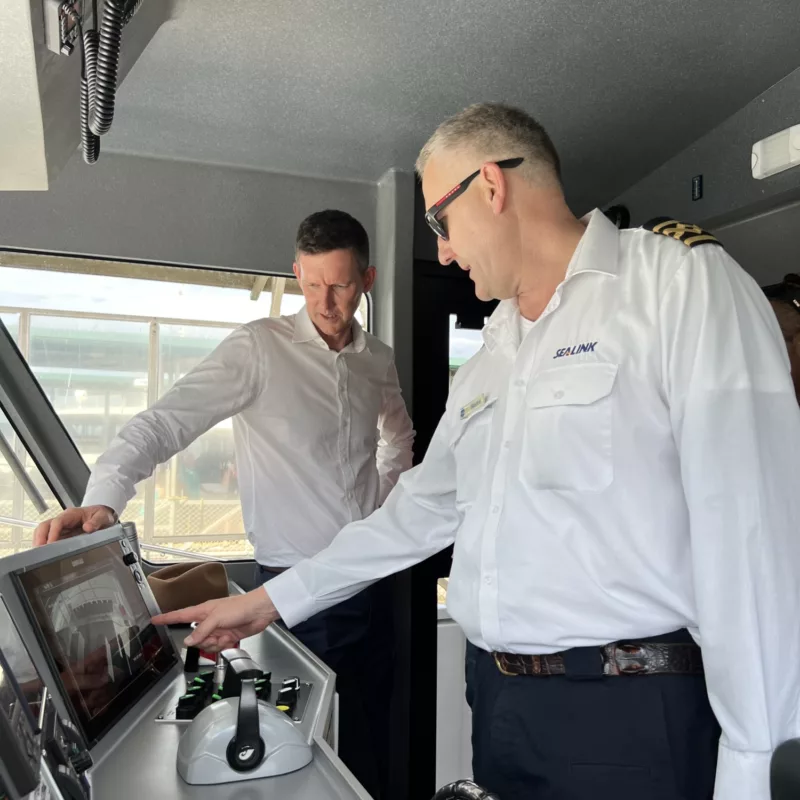 SeaLink Chief Operating Officer Donna Gauci said the ferry was expected to go into service on Thursday 26 January.
"We are incredibly proud of both the name, which is Quandamooka Jandai Language for "Redland Bay," and that it was built, right here, in the Redlands by Norman R. Wright & Sons," Ms Gauci said
"We proudly work with local ship builders to deliver innovative state-of-the-art vessels, and the Talwurrapin jet boat is another example of exceptional ferry designed and built here in Australia."
SeaLink also has three new vessels currently under construction for the region due mid-year:
two new purpose-built 45 metre vehicle ferries for the Southern Moreton Bay Islands service, named Mirrabooka, meaning Southern Cross, and Yarabinjara, meaning Sea Creatures, were also named in consultation with QYAC and being constructed by Harwood Marine in Yamba
a new Queensland Ambulance Service (QAS) vessel with local ship builder CMA in Brisbane.
General Manager for SeaLink South East Queensland Heather Truman said the Bay Islands communities would benefit from the four new vessels that will come into operation over the 12-month period.
"We are committed to providing efficient and more reliable services to all residents, ratepayers, business owners and visitors in the Southern Moreton Bay region," she said.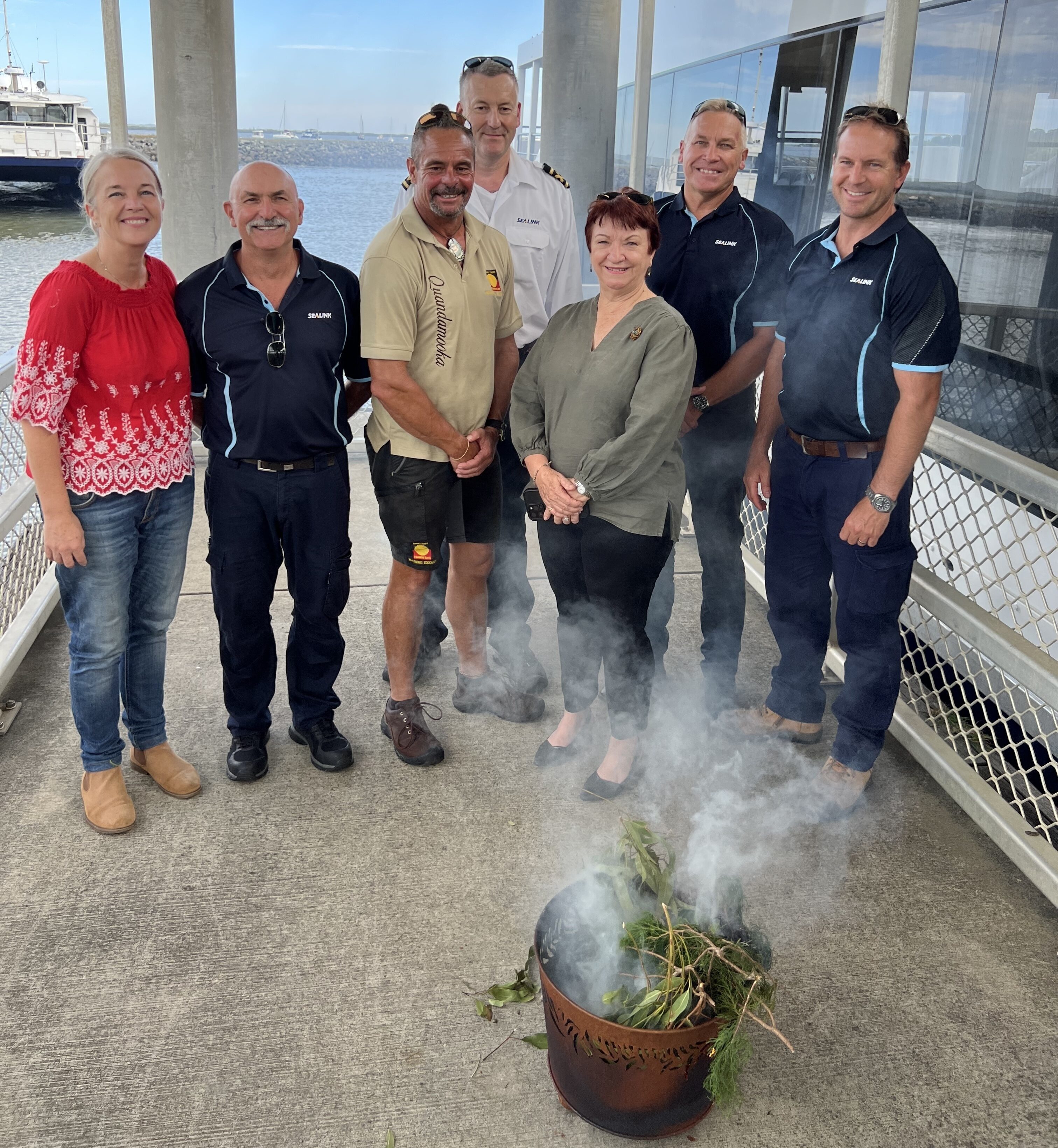 Infrastructure upgrades to the SeaLink Redland Bay vehicle ferry terminal will future proof the area in anticipation of expected growth and increased demand within the regional community, along with the new fleet of SeaLink ferries.
The upgraded passenger ferry terminals, delivered by State and Local Government, will complement the works being done by SeaLink, ensuring the Islands receive a premium service that can grow with them well into the future.
For more information about SeaLink visit www.sealink.com.au