SeaLink Western Australia has won Gold in the 'Major Tour and Transport Operator' category at the 2022 Qantas Australian Tourism Awards.
Established in 1985, The Australian Tourism Awards are the tourism industry's peak Awards recognising and promoting excellence in tourism run by the Australian Tourism Industry Council (ATIC).
This latest Gold Award is the third national tourism award for SeaLink, with SeaLink South Australia previously winning Gold in 2000 and 2005.
SeaLink WA won the 'Major Tour and Transport' Operator category in the 2022 Western Australia Tourism Award as well as the Sir David Brand Award for the best tourism business, which saw them progress to represent WA and SeaLink in the national tourism awards.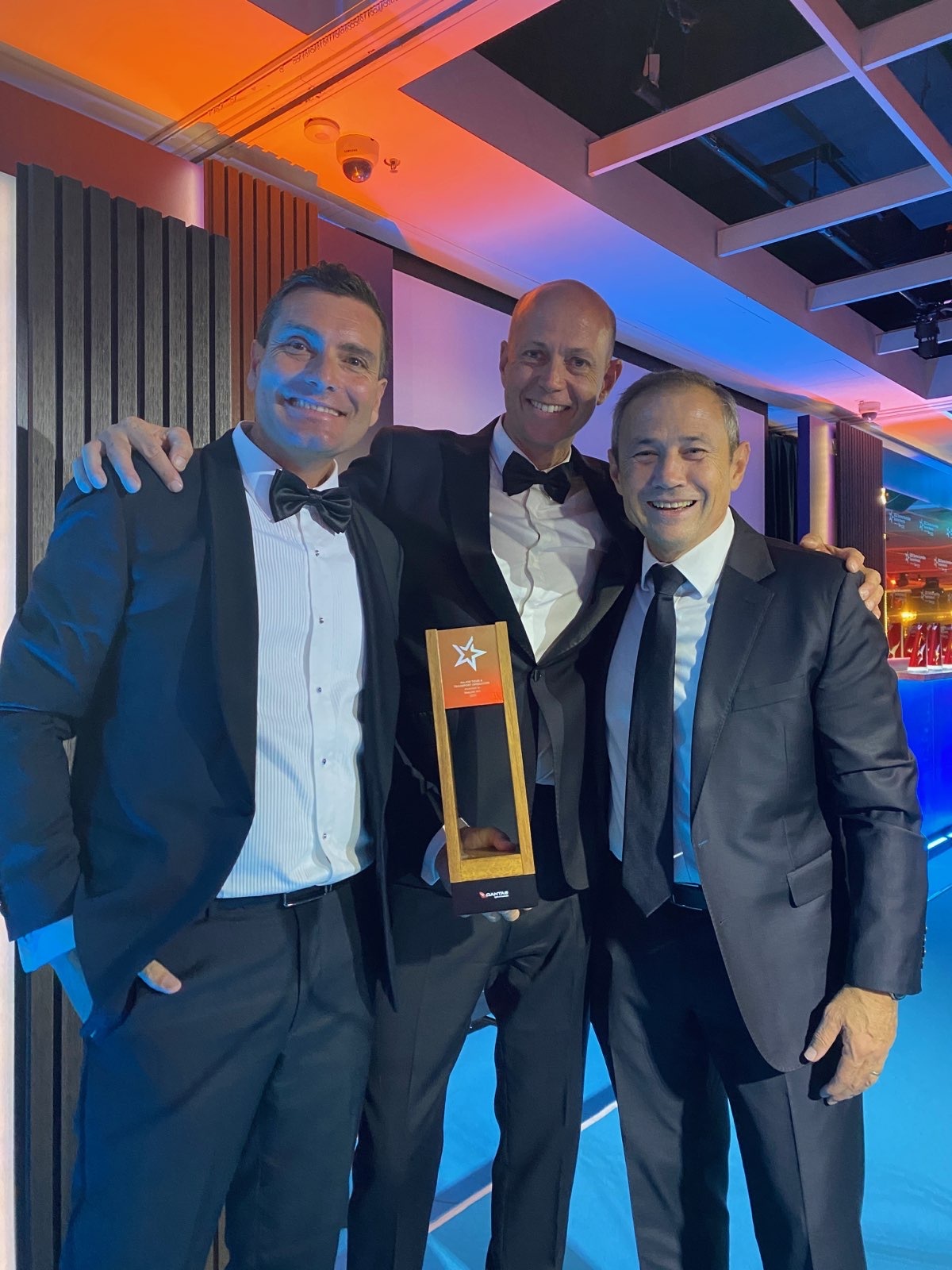 SeaLink WA provides marine transport services and tourism experiences which allows visitors to explore the best of the Perth region. SeaLink WA operates nine daily trips to the picturesque and tranquil Rottnest Island with ferries departing from Perth City and Fremantle, as well as dining and sightseeing cruises on the Swan River and river cruises to the award-winning Swan Valley wine region (as Captain Cook Cruises), and Swan Valley tours and private charters (as Swan Valley Tours) exploring the fascinating food and wine region.
SeaLink's Chief Operating Officer, Donna Gauci congratulated all this year's finalists and category winners and said being awarded the best of the best in the country is both an amazing achievement and humbling at the same time.
"The national tourism award is recognition from our industry peers of the unwavering commitment and dedication that our brilliant SeaLink team show day in, day out.
"I want to thank our amazing SeaLink team for consistently going above and beyond every day to deliver the best possible experience for our customers.
"Our SeaLink team right across the country are all committed to creating brilliant customer experiences and its accolades like this and the many positive customer reviews we receive encourages us to continue to do even better."
Mr Leycester Cory, SeaLink WA General Manager says he couldn't be prouder of the SeaLink WA team and is excited about the year ahead especially as the tourism industry continues to rebound from the pandemic and Australia welcomes international visitors back.
"We truly do love our job sharing some of the best tourism destinations and experiences that WA has to offer locals looking to explore their backyard and visitors to the region," Mr Cory said.
"We look forward to celebrating this recognition with the whole team and also with our customers who get to experience the SeaLink difference every time they board with us as we want all our guests to leave with brilliant lifelong memories of visiting Rotto, Perth or the Swan Valley."
www.sealinkrottnest.com.au | www.captaincookcruises.com.au | www.svtours.com.au