SeaLink Marine & Tourism, Australia's leading marine transport and tourism operator, is pleased to introduce Kane Bassett as the new General Manager of SeaLink K'gari (formerly Fraser Island).
SeaLink K'gari stands as one of Australia's foremost tourism enterprises, boasting a workforce of 350 employees, 400+ rooms spanning two resorts, five restaurants, ferry services, and island tours.
In his new capacity, Mr. Bassett will oversee the strategic direction and operations of SeaLink's group of businesses on the iconic K'gari. This includes the Kingfisher Bay Resort, K'gari Beach Resort, K'gari Explorer Tours, and SeaLink K'gari ferries. He succeeds David Hay, who was recently promoted to Executive General Manager, Business Operations within SeaLink Marine & Tourism.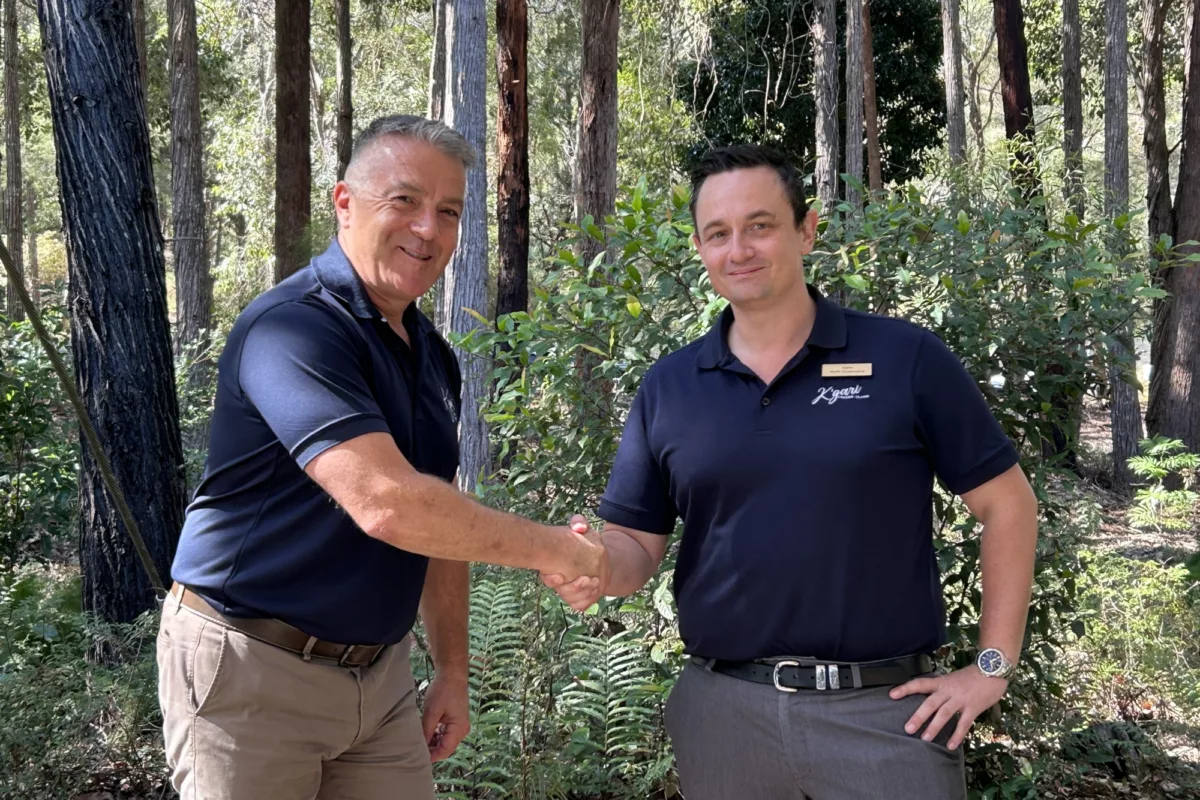 Donna Gauci, SeaLink Marine & Tourism CEO, highlighted Kane's extensive industry knowledge and experience, both domestically and internationally, throughout his career. She emphasised his journey with the K'gari business, commencing as an apprentice chef at Kingfisher Bay Resort in 2005 and now ascending to the role of Group General Manager.
Kane has accrued valuable experience over the past two decades operating hospitality venues and resorts across Australia, including his 10-year posting as General Manager of the iconic Undara Experience in far north Queensland.
"Kane's return to SeaLink in 2021 reflects his deep-rooted connection to the company's values and mission," said Gauci. "His profound industry insight, coupled with his unwavering commitment to SeaLink and K'gari, will undoubtedly propel SeaLink K'gari to new heights."
Mr. Bassett commenced the role of Group General Manager SeaLink K'gari on September 1, 2023. He expressed his enthusiasm, stating, "I am honoured to take on the role of Group General Manager for SeaLink K'gari. The natural beauty and cultural significance of K'gari make it an iconic and revered destination.
"My vision is to continue preserving and showcasing the island's treasures to visitors from around the world while delivering outstanding experiences for our guests. I aim to further elevate SeaLink K'gari's standing as a global leader in responsible tourism.
"I plan to draw from my diverse background in hospitality and resort management to shape a future that combines sustainable practices, innovative guest offerings, and strategic partnerships. This entails leveraging cutting-edge technology to enhance guest experiences, expanding our reach through partnerships, and maintaining our commitment to environmental stewardship.
"I am excited about the opportunities ahead and the chance to lead our exceptional team. Beyond the milestones and strategies, what truly defines SeaLink and my journey is our shared commitment to creating lasting memories. From immersive experiences for our guests to investing in the development and career progression of our team, SeaLink's strength lies in how deeply it cares about its people, guests, and the local communities we serve."