K'gari (formerly Fraser Island) 4WD tours
Not everyone owns a 4WD or is ready for the challenge to tackle the sand tracks, so K'gari Explorer Tours has curated the ultimate series of single and multi-day guided tours, connecting travellers with the island's most iconic locations and hidden gems.
With over twenty years of experience, the team of expert local guides offers the destination's most comprehensive itineraries, with accommodated options to ensure that guests can have the ultimate coast-to-coast experience. Stepping aboard the tour's custom-built, 4WD coaches, guests will travel in air-conditioned comfort, as our skilled guides navigate the island and share their immense knowledge of the flora and fauna.
Here are some of the tours to pick from: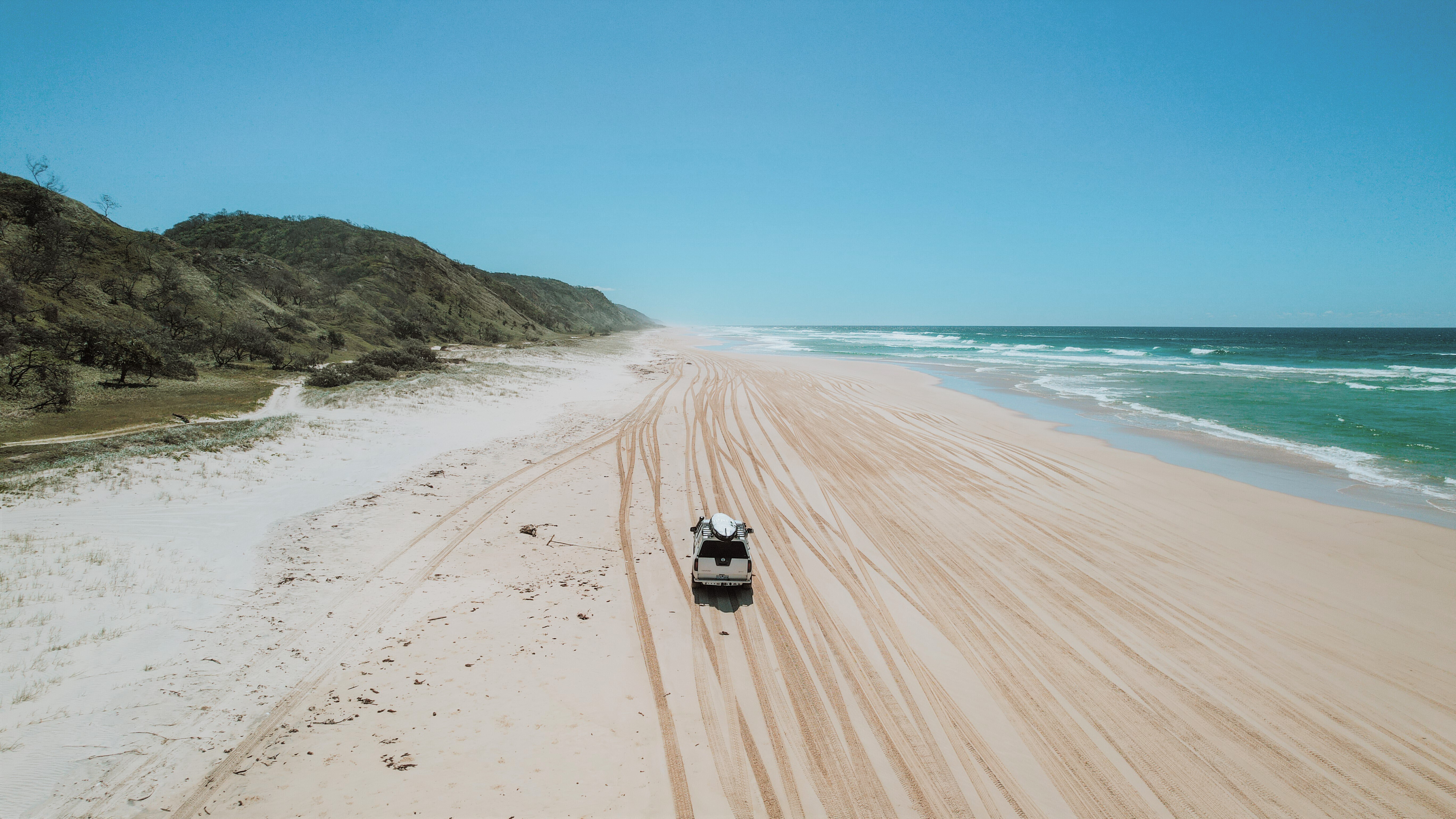 K'gari (formerly Fraser Island) - Nature's playground
As you travel through the inland sand tracks, Fraser Island's K'gari (formerly Fraser Island) landscape suddenly changes from native gums and grasses to lush rainforest. Unique to Fraser Island, Pile Valley is the only place in the world where rainforests grow from the sand, at elevations of more than 200 metres. Roam amongst an abundance of towering satinays and marvel at the sheer magnitude of these ancient trees – some over one thousand years old. Catch glimmers of dappled sunlight as it streams through the rich and flourishing canopy of palms and admire the delicate details of the spectacular King ferns...there's beauty at every track and turn.

The destination's vast, rugged landscapes offer the perfect terrain for offroad adventures, with an endless coastline and over 1200 km of inland sand tracks. Plus, with the eastern beach stretching for 123kms, there are prime spots for any angler's most desired fishing expeditions, whether it's spotting gutters along the shore, casting a reel off the rocks or making a journey to the world's largest sand island for the coveted 'Tailor season' every July-October.