North Stradbroke Island is one of the best places to enjoy land-based whale watching experiences. From May to September each year, the majestic humpback whales pass the North Gorge headland on their annual migration from Antarctica to their calving grounds near the Great Barrier Reef.
Point Lookout is recognised as one of the best land based whale-watching sites in the world. The headland at Point Lookout is approximately 35m above sea level, from which the majestic marine creatures can be seen playing in the warm waters, displaying a series of twirls, waves and dives.
While the calves are still quite young, they begin their southern journey passing close to the coast. The North Gorge offers a breathtaking vantage point and when the tide and sea conditions are right, air whistles through the blowhole – just like a spouting whale.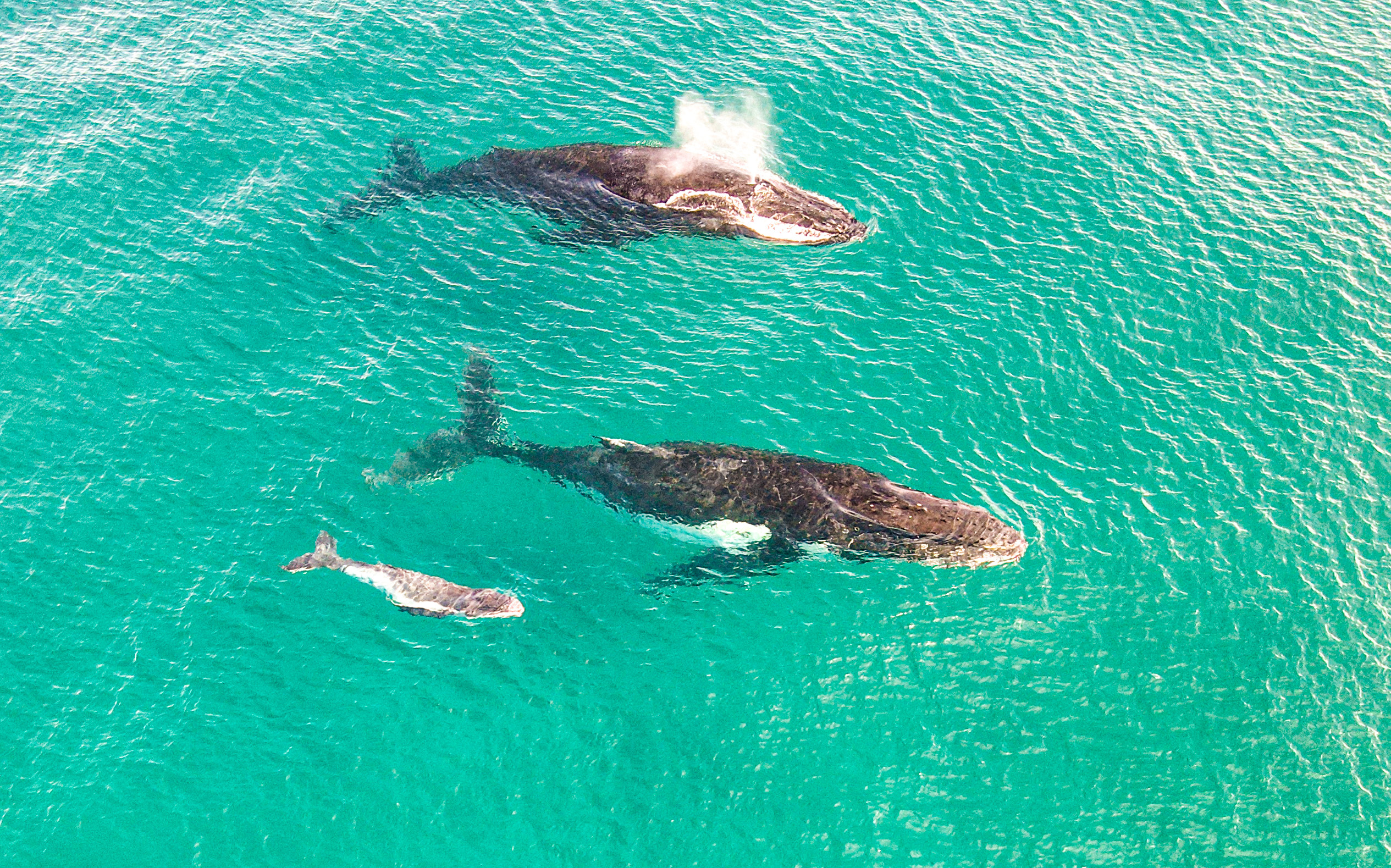 Best places to enjoy whale watching on North Stradbroke Island

North Stradbroke Island offers two coastal walks that are positioned across the headland at Point Lookout which are perfect for Whale Watching.
Whale Track begins at the corner of Snapper Street and Mooloomba Rd. It is a 1.3km and takes about 22 minutes to complete. The walk features stunning coastal views over Frenchman's Beach, with a number of whale watching platforms set above the tree line. You can lookout to the rocks and follow the track around the headland toward Deadmans Beach Picnic Area.
North Gorge Walk is a boardwalk along the cliffs at Point Lookout, a 1.4km loop trail takes about 24 minutes to complete. The trail begins at the Headland Park. This family friendly trail offers numerous lookouts and areas to sit back and relax. Take in the breathtaking cliff views and keep an eye out for turtles, dolphins and manta rays along the way.