North Stradbroke Island (Minjerribah) is known for some of Queensland's most underrated beaches. Vast stretches of white sands, scenic bays and an island paradise like none other, Straddie is the perfect destination for a beach holiday. Here are some of the best beaches and lakes for a swim, a lazy day out in the sun or camping.

Dunwich
A short walk from the ferry terminal is the Dunwich swimming enclosure which is best enjoyed at high tide, this beach is not patrolled. The park surrounding this beach includes a playground, picnic areas, electric BBQs, an outdoor gym, tennis courts, and skate park. Nearby is the Ron Stark Oval, home to the Straddie Sharks Rugby League club.
Myora Springs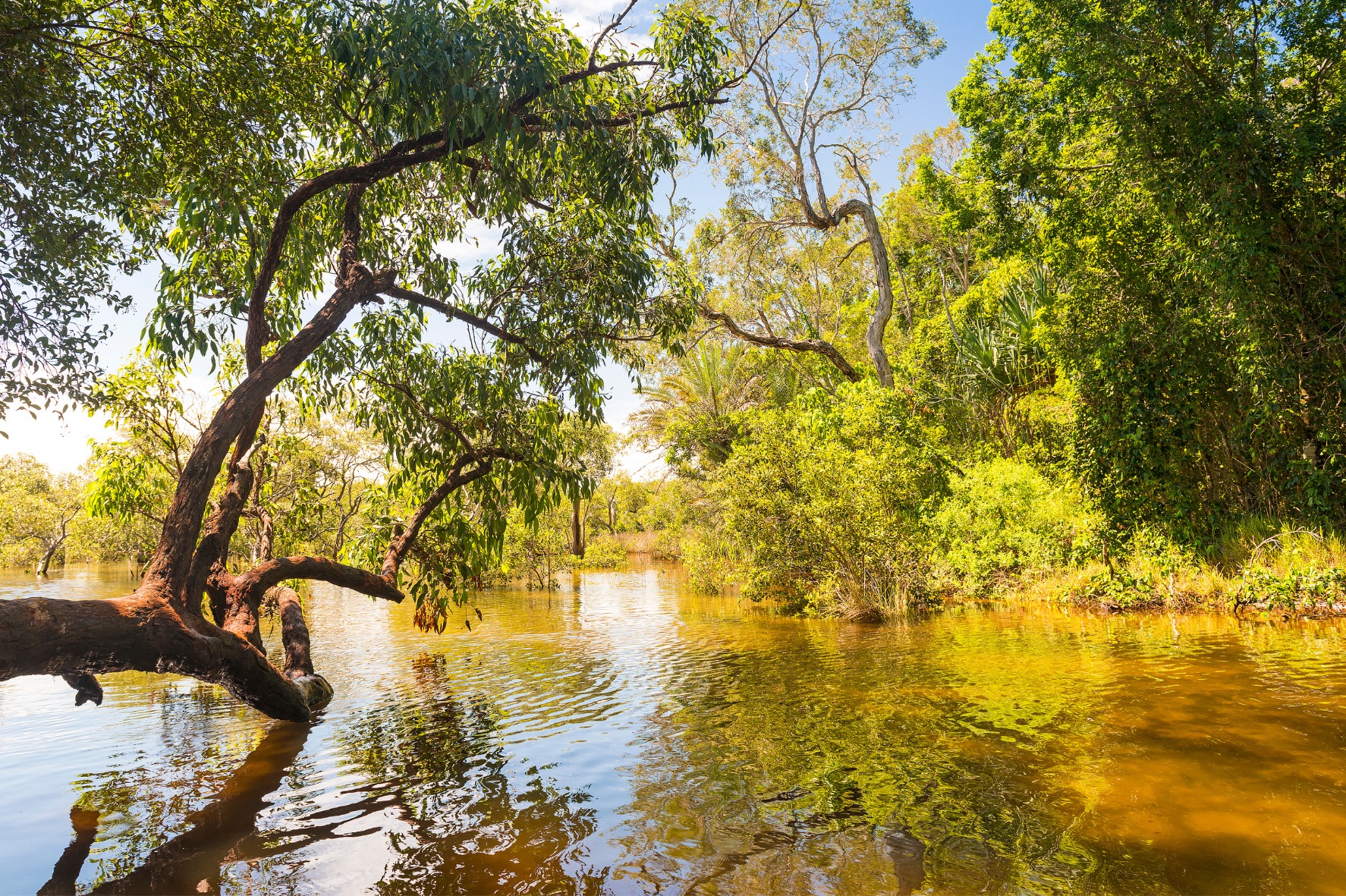 Just a few kilometres out of Dunwich, Myora Springs, or Moongalba (sitting down place) has a pure-freshwater spring. The Quandamooka people used the area to bathe and gather freshwater fish. It's also rich in prawns, bungwal fern, and other plant foods. Along the boardwalk you will find informative signage regarding local area and the rich history of the place including the local flora and fauna.
Amity Point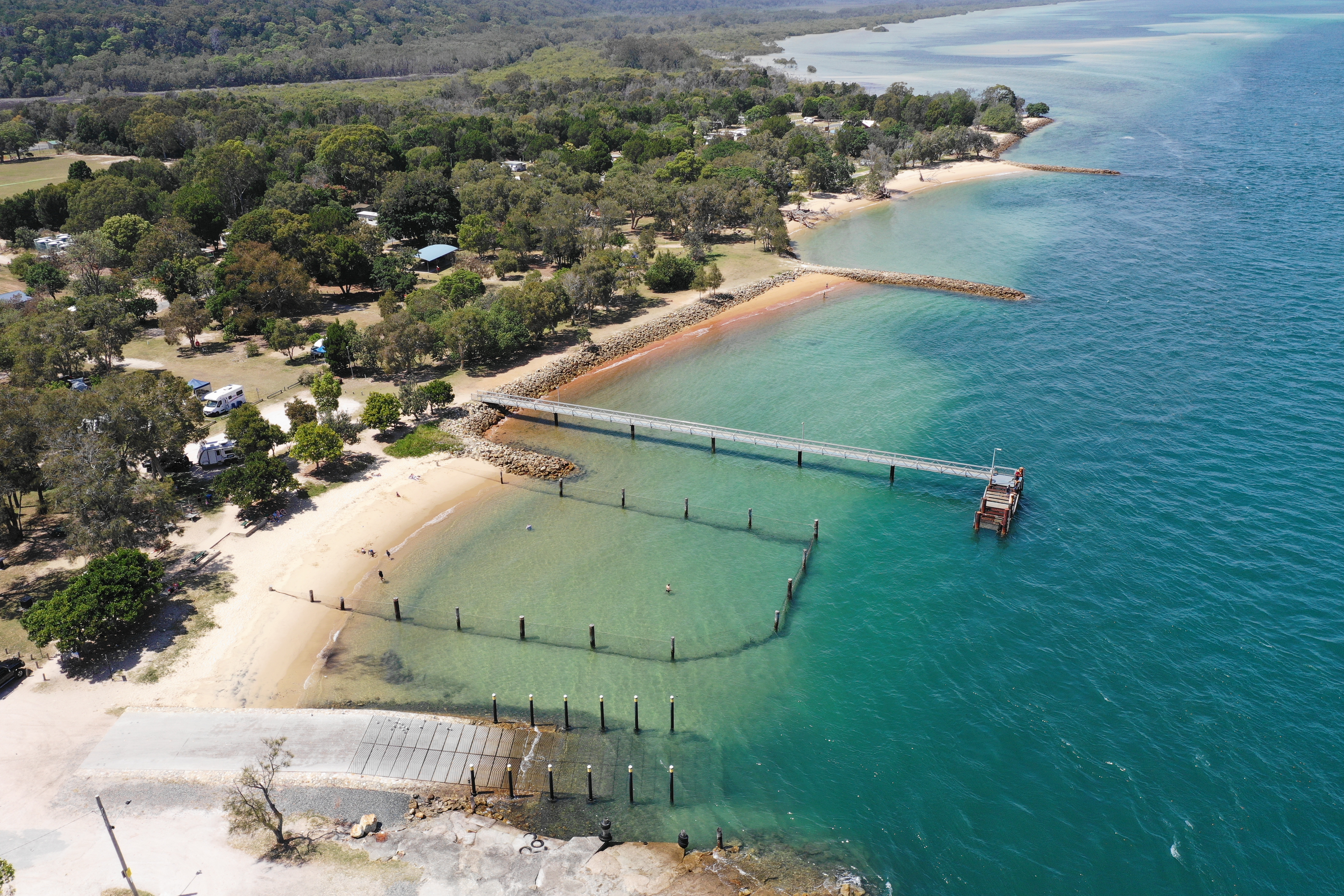 On the western side of the island, Amity Point offers sandy beaches and calm water for swimming and fishing. Amity has a swimming enclosure, however this beach is not patrolled.

Point Lookout
Main Beach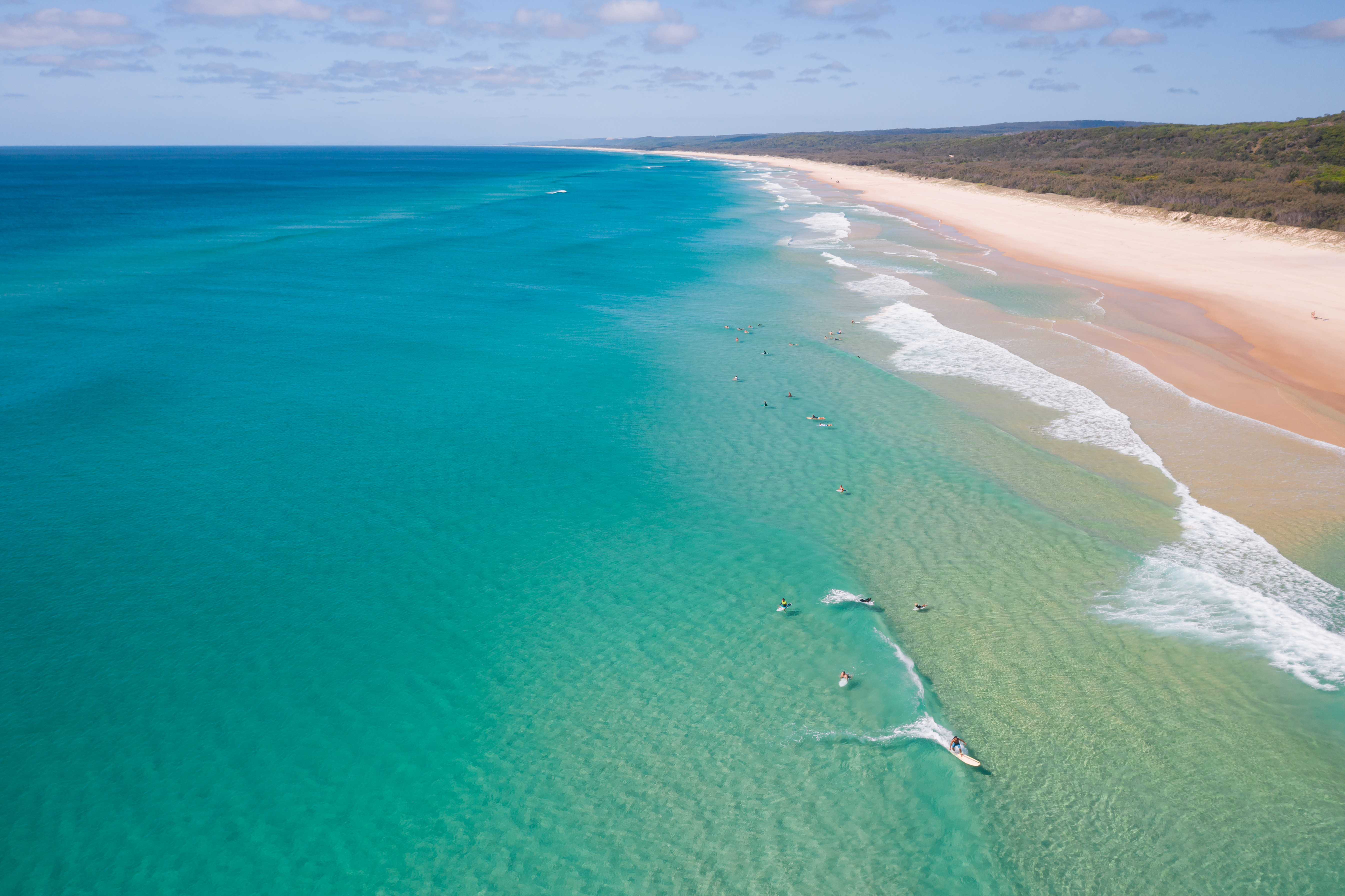 Main Beach stretches for 32kms of unspoilt sand, dunes and surf. It is popular with board riders and bodysurfers who enjoy the big swells. The waves can be large and powerful, and the views are spectacular. The headland is the best vantage point for watching the surfing action and spotting dolphins. Main Beach is best during northerly winds, when snorkelling and scuba diving are suitable along the north wall. Avoid Main Beach during southeast wind conditions and always be aware of strong rips and side currents. Lifeguards and lifesavers patrol the beach next to the Surf Lifesaving Club. Beach driving is permitted on Main Beach, however a 4WD permit is required. Access to Main Beach with a 4WD is from George Nothling Drive, Point Lookout or the Causeway entry off Tazi Rd, Dunwich.


Frenchman's Beach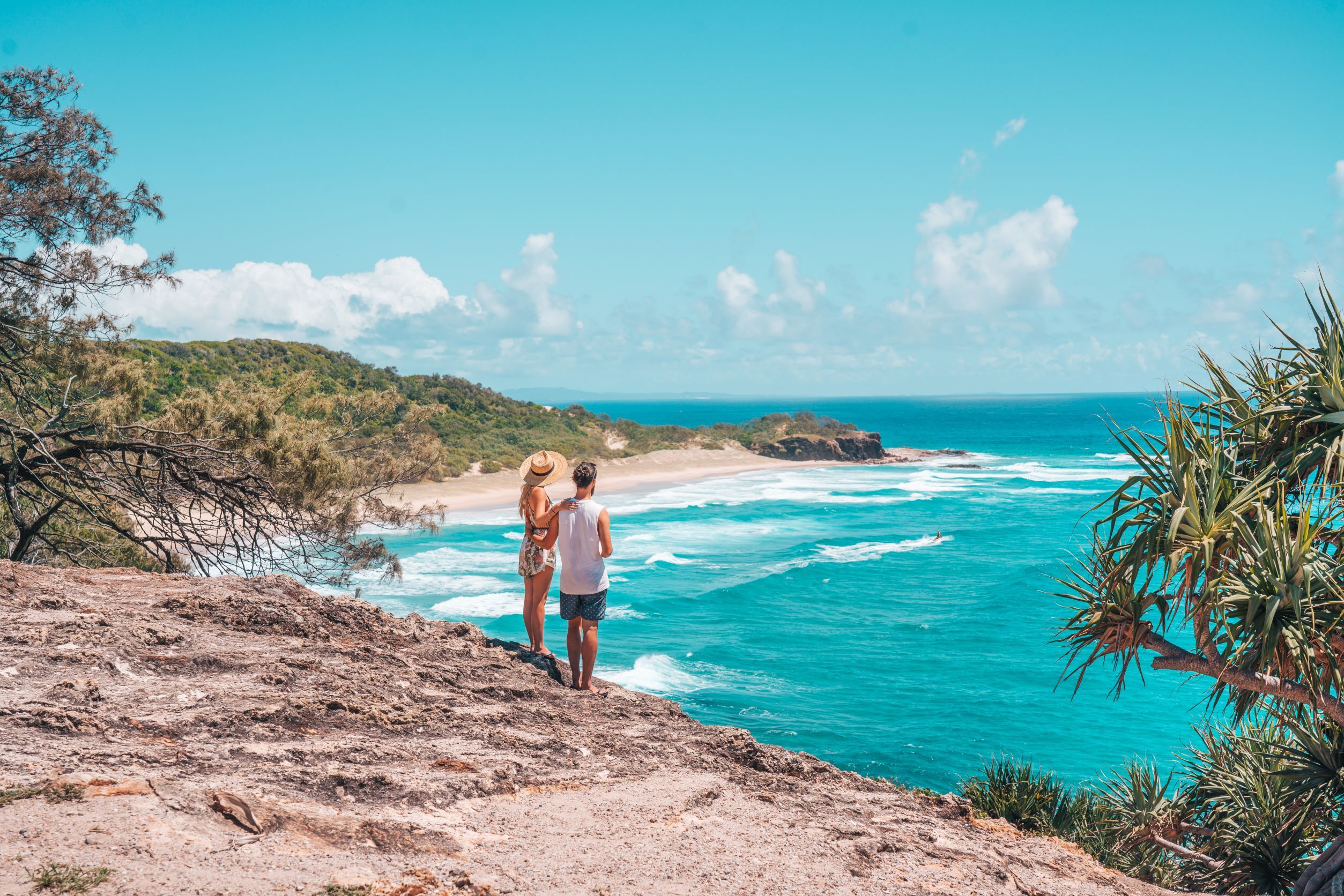 Frenchman's Beach is a secluded beach, nestled between North Gorge and Deadman's Beach. Access to Frenchman's Beach is via stairs after the walking track along East Coast Rd, Point Lookout, however this boardwalk is currently under construction. There are no lifesaving patrols on these beaches.
Deadman's Beach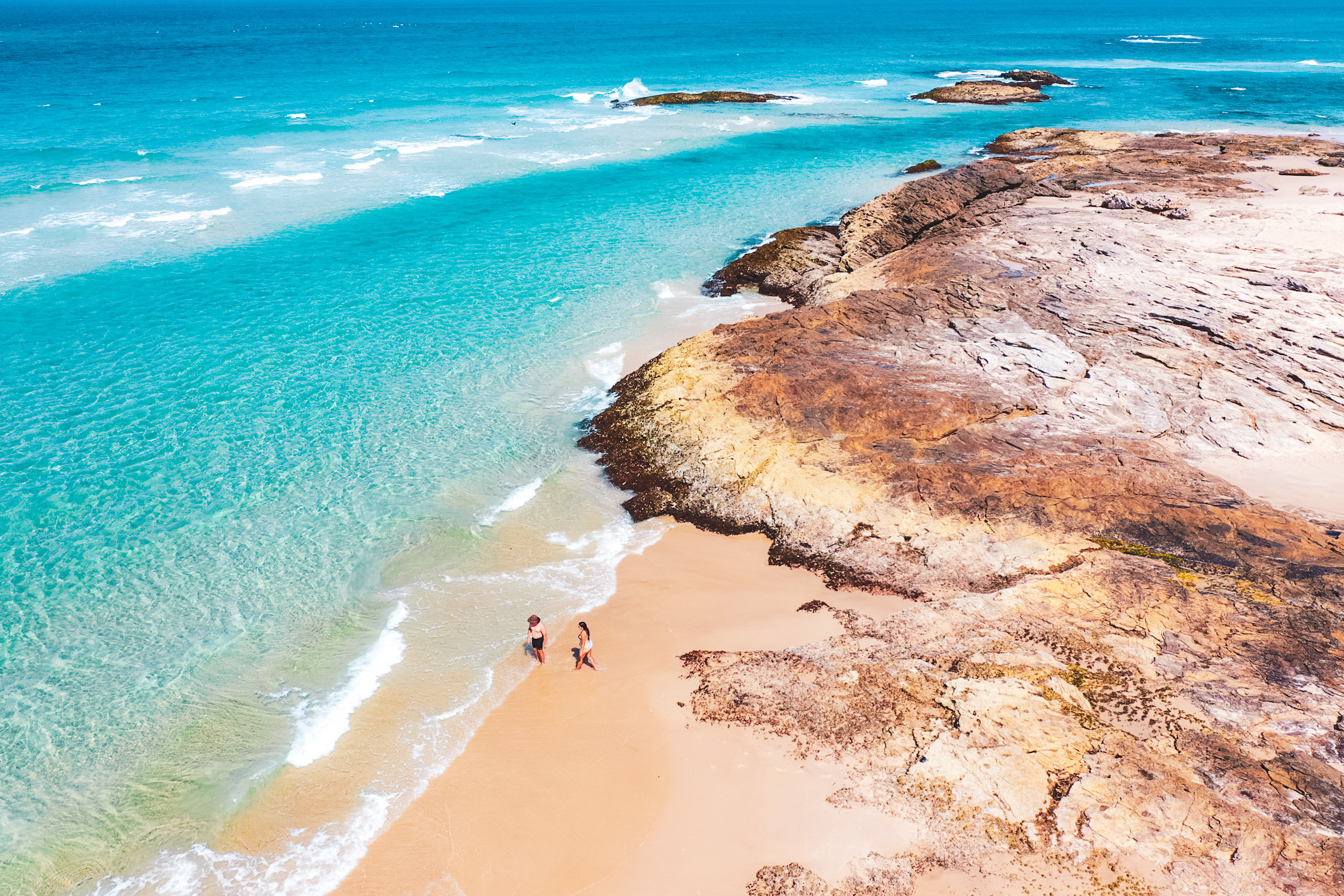 Deadman's Beach is a secluded spot, nestled between Frenchman's and Cylinder Beaches. This beach is a great place to explore the rock pools where you can see small fish, anemones, shells and crabs. There are no lifesaving patrols on these beaches. The beach can be accessed via Whale Walk, which starts at Snapper Street and ends at the Deadman's Beach Picnic area.
Cylinder Beach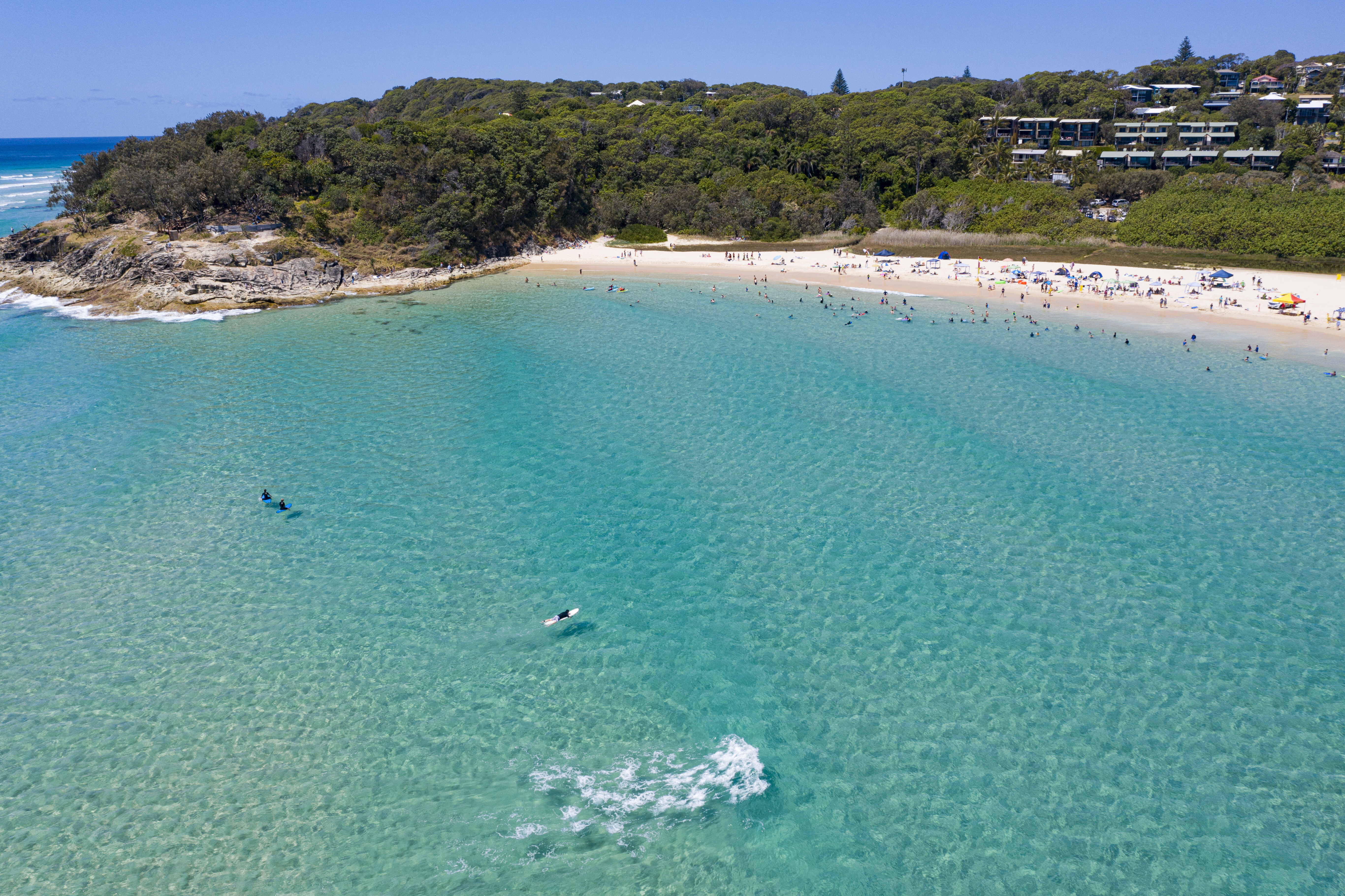 Cylinder Beach is a picturesque cove between Cylinder and Home Beach Headlands. It is popular with families and campers due to easy accessibility, parking facilities and safety. This beach is patrolled year-round by lifeguards. The waves are often gentle, making the beach a perfect spot for swimming and sunbathing. The Cylinder headland shelters this beach from the prevailing south easterly winds, however during northerly winds this beach is less calm.
Home Beach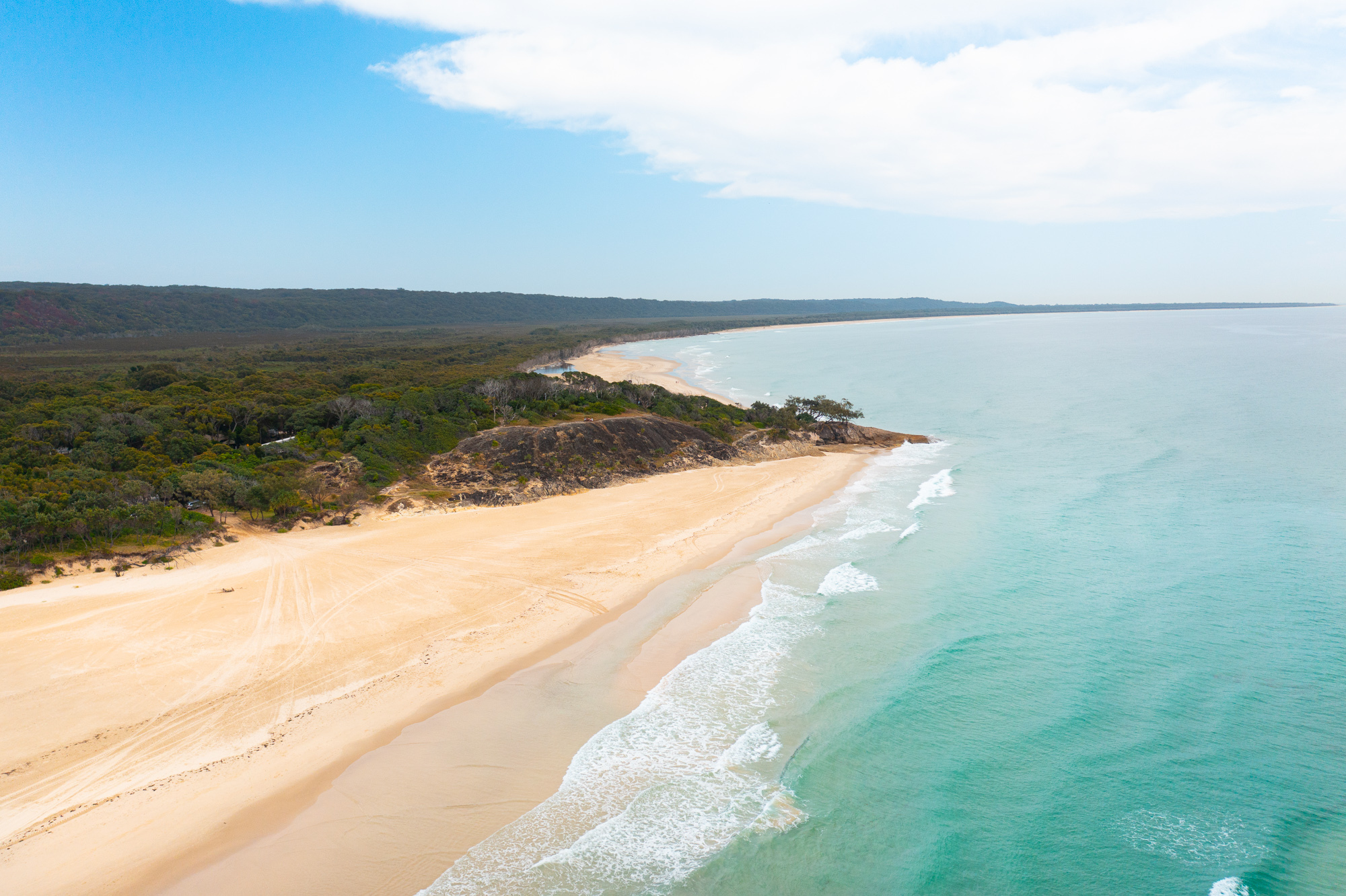 Home Beach is just over a kilometre of beach stretching from the Cylinder Beach Headland to Adder Rock and is a perfect spot for relaxing strolls along the beach. Home Beach is not a patrolled beach. Beach driving is not permitted on Home Beach. Dogs are permitted on this beach.
Adder Rock
Adder Rock Beach is accessed through a 4WD track next to Adder Rock campground. This beach provides an attractive spot for swimming and is popular with campers and four-wheel drivers. Adder Rock is only patrolled by Lifeguards on Queensland School Holidays. There is a side sweep which may carry you parallel to the beach. The headland provides a stunning lookout for sunsets across the water to Amity Point.
Flinders Beach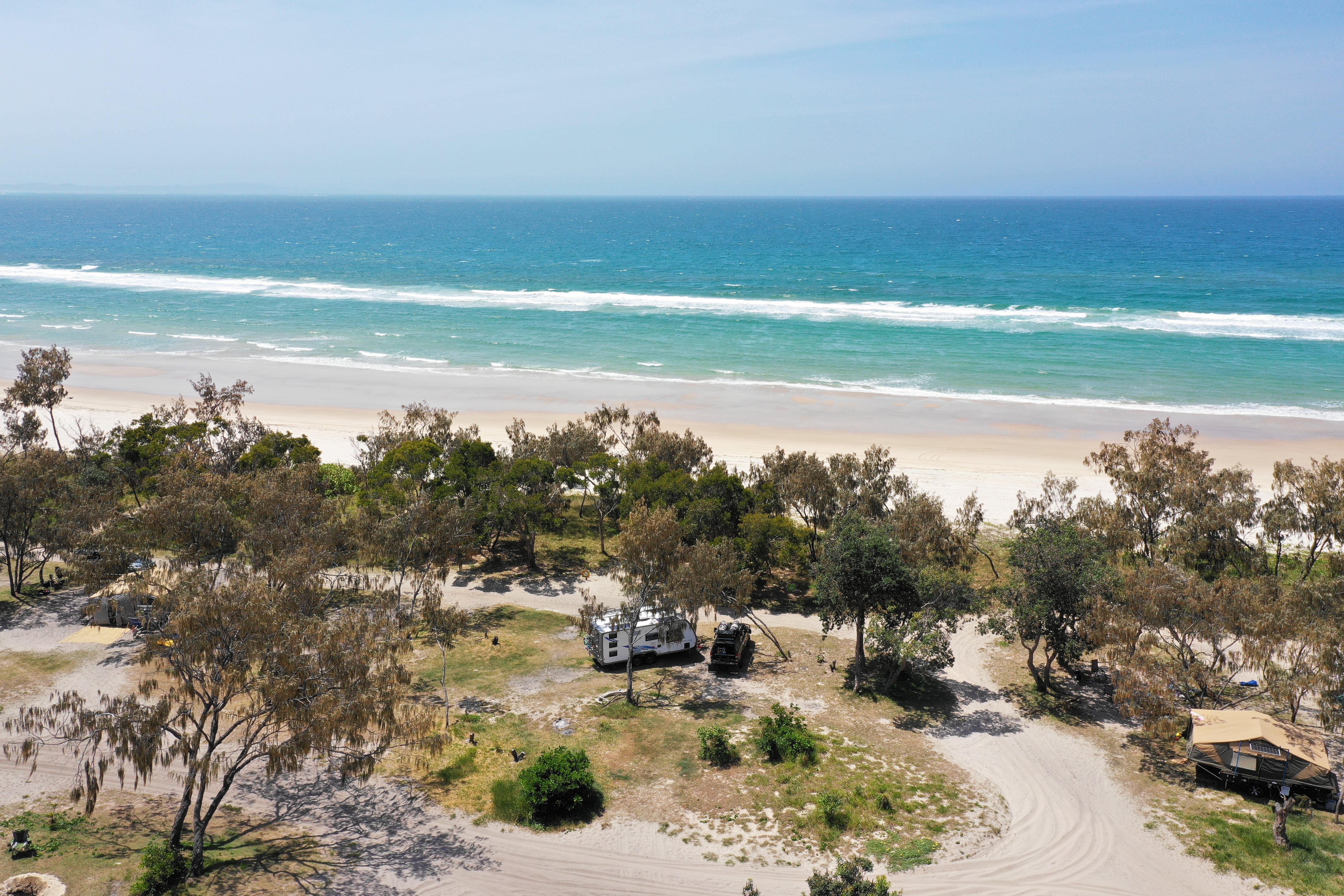 Flinders Beach is 4.6 kms of beach situated between Amity Point and Point Lookout. Flinders Beach has foreshore camping and is accessible by 4WD only from Amity Point and Point Lookout. Dogs are allowed, provided they are kept on a leash at all times. Flinders is not a patrolled beach.

North Stradbroke Island lakes
North Stradbroke Island has an outstanding freshwater lake system that has been listed as one of the world's most ecologically important wetlands. These waterways include Brown Lake, Blue Lake, the Keyholes, Eighteen Mile Swamp and a series of small lagoons.

Brown Lake
For a different freshwater experience, Brown Lake is accessible by conventional cars and provides amenities such as picnic tables, wood-fired BBQs and toilets. To access the lake, drive 4km from Dunwich along the sealed Trans Island Road. Brown Lake is a perfect place to enjoy a swim and picnic lunch.
Blue Lake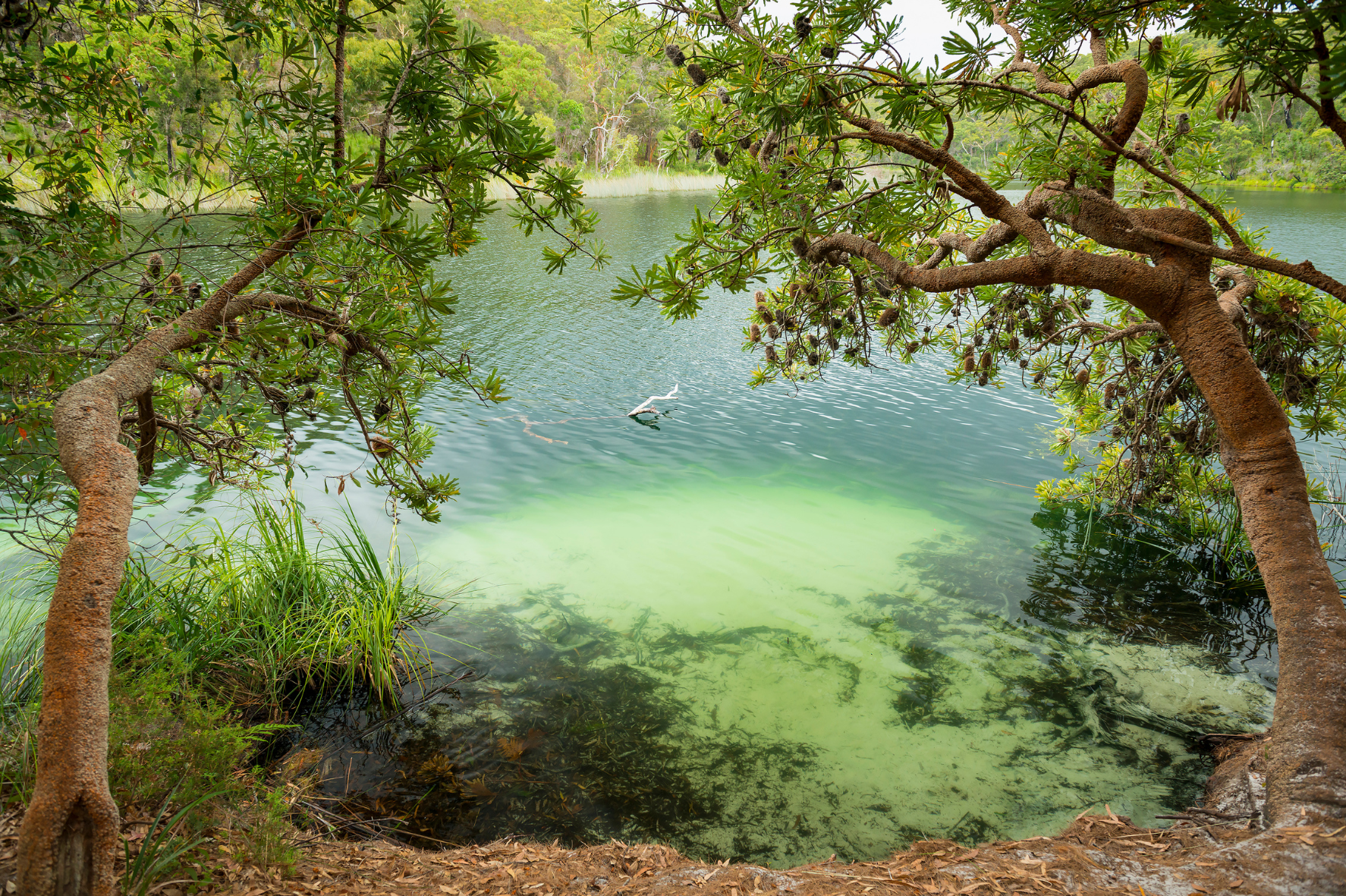 Blue Lake National Park's Aboriginal name "Kaboora" means "silent pool" and offers a quiet haven for visitors to appreciate the natural beauty. Early morning or dusk is the best time to see wildlife such as forest birds, goannas and other reptiles. Blue Lake is not accessible by car, and visitors must leave their vehicles in the allocated car park and walk to the lake, which is approximately 2.6km each way.
Caring for North Stradbroke Island's beaches and dunes
Dunes and beaches can be extremely fragile. The sparse and inconspicuous dunal vegetation often stops the dunes from becoming mobile and moving inland. To drive on the beach at Stradbroke, you must obtain a permit first.
Annual 4WD beach permits can be purchased from Minjerribah Camping, either online or at the Dunwich, Cylinder or Adder Rock offices.
Be aware, the rules of the road apply to all beaches on Stradbroke.
Enter and leave the beaches at designated beach access points only.
Slow down when passing people on the beach.
Use formed tracks only and never make new tracks – reverse back along the track by which you entered rather than turn on the dune.
Avoid driving on beaches within two hours of high tide and where possible drive on the section of the beach between low and high-water marks.
Always consider other beach users, stay alert and drive carefully.
Respect resting sea birds by slowing down. The beach is their habitat.