10 must-see locations on K'gari (formerly Fraser Island)

K'gari (formerly Fraser Island) is a nature lover's dream come true. Its unique geography is the result of thousands of years of geological processes including complex dune formations, an array of freshwater lakes and a diversity of flora and fauna.
K'gari (formerly Fraser Island) is a World Heritage-listed Island, off the coast of Southeast Queensland, and is the largest sand island on the planet. It is the only place where you will see rainforests growing on sand. If you are planning to visit Fraser Island, take inspiration from our curation of top things to do on K'gari (formerly Fraser Island).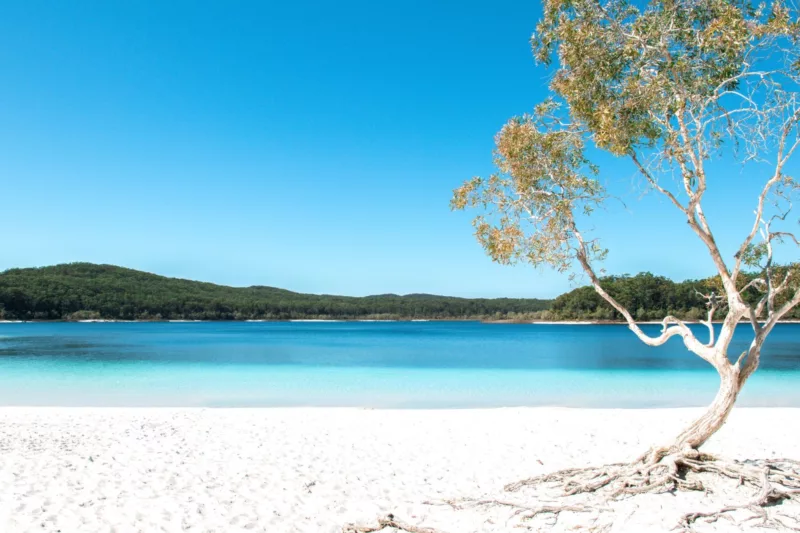 1. Visit Lake McKenzie (Boorangoora)
Known for its brilliant blue hues and pristine white sands, this freshwater lake is the definition of paradise. Located in the heart of K'gari (Fraser Island) Lake McKenzie, or 'Boorangoora' as it is named by the Butchulla people, is the most visited natural site on the island. This perched dune lake, one of forty of its kind on Fraser Island, is fed entirely by rainwater, sitting high on the sand dunes, approximately one hundred metres above sea level. Paperbark trees are dotted along the shore, and the ever-so-fine silica sand acts as a filter, giving the water its clarity and defined turquoise gradient. With temperate depths, this pure oasis is an idyllic year-round swimming spot and a must on your K'gari (formerly Fraser Island) itinerary.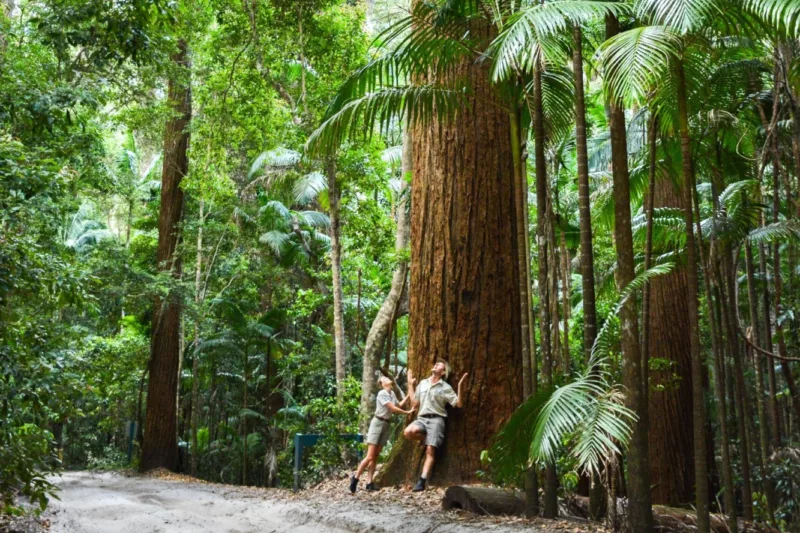 2. Explore Pile Valley Rainforest
This historic center of K'gari (formerly Fraser Island) is home to soaring satinay trees, kauri pines and a range of remarkable rainforest plants. The satinays were once logged for their hardiness, and used to rebuild the London Docks after World War II. Today, this enchanting environment is protected – one of the first rainforest areas in Queensland to be recognised under the Queen's Commonwealth Canopy initiative, to conserve the Forests of K'gari.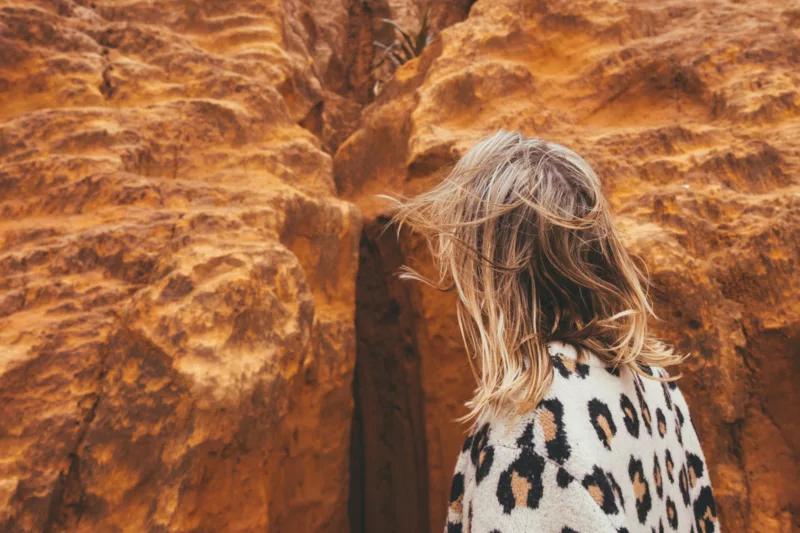 3. Take in the beauty of The Pinnacles Coloured Sands
Located along the eastern beach, The Pinnacles Coloured Sands comprise over seventy-two shades of red, yellow, and orange - stained due to the iron-rich minerals within the sand and clay. These rugged formations loom high above the coastline, with the layers said to have formed over many years, due to wind and rain exposing the cliff's core.
TRAVEL TIP – A spectacular time to visit is in the early morning, as the sun rises, hitting the cliff's surface.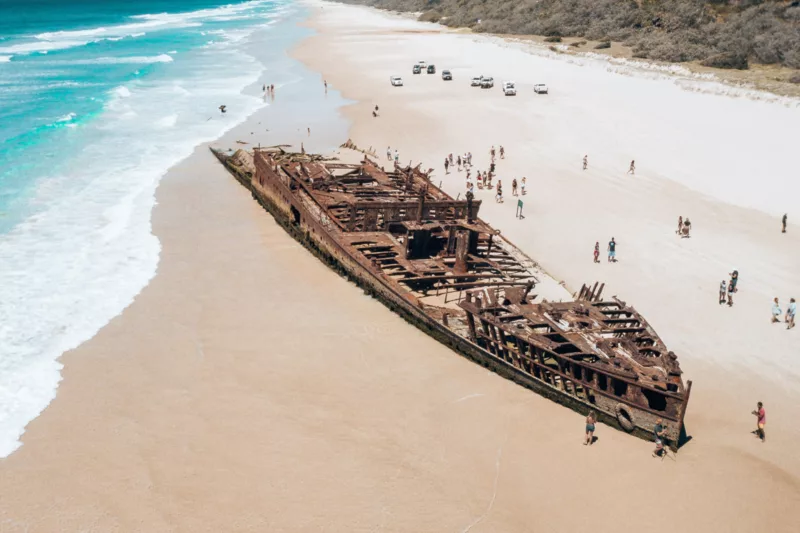 4. Discover Maheno Shipwreck
Built in Scotland in 1905, the SS Maheno was once a well-known Trans-Tasman liner, later commissioned as a hospital ship during the First World War. The Maheno was bound for Japanese scrap metal when it was run aground by a cyclone in July 1935. This historic hull is now an iconic landmark along 75 Mile Beach, with its rustic ruins a must-see for many.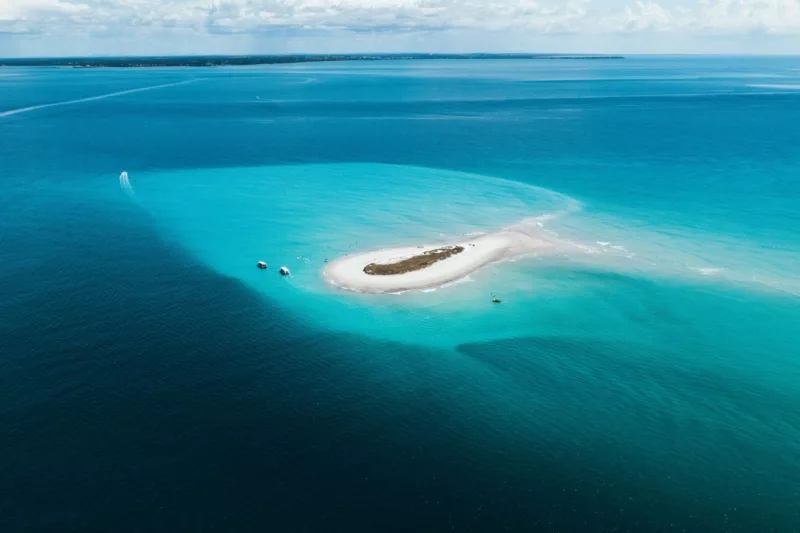 5. Head to Pelican Bank
Discover this lesser-known jewel of K'gari (formerly Fraser Island) with its pristine white sands and crystal-clear saltwater. Pelican Bank is a small sand caye located off the remote western coast of Fraser Island...and a little slice of paradise at that. Easily accessible aboard a Sea Explorer cruise from Kingfisher Bay Resort, travellers can explore the island's quaint, yet stunning surroundings, with sweeping 360 views across the Great Sandy Strait.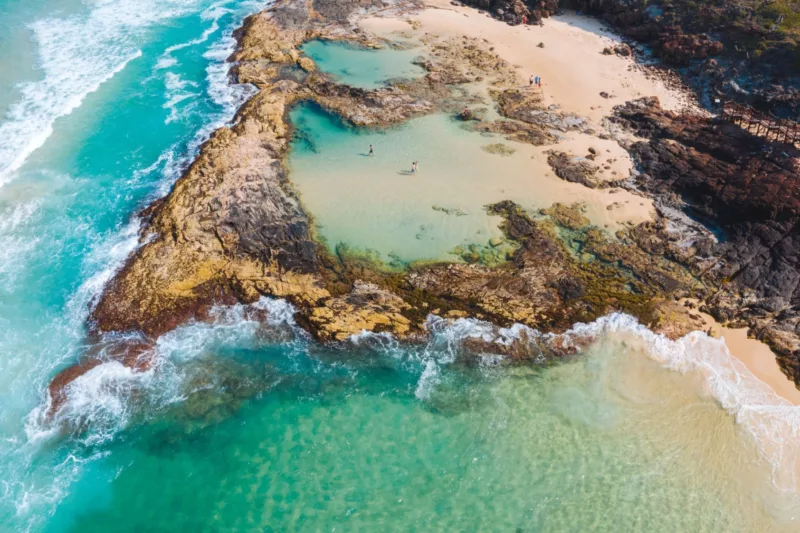 6. Champagne pools on K'gari (Fraser Island)
Navigate along the east coast, just north of Indian Head and soon you will find the only saltwater swimming location on 75 Mile Beach. Immerse yourself in these aptly named rock pools, as the ocean's waves crash, bubble, and fizz over the volcanic rock formations, just like Champagne.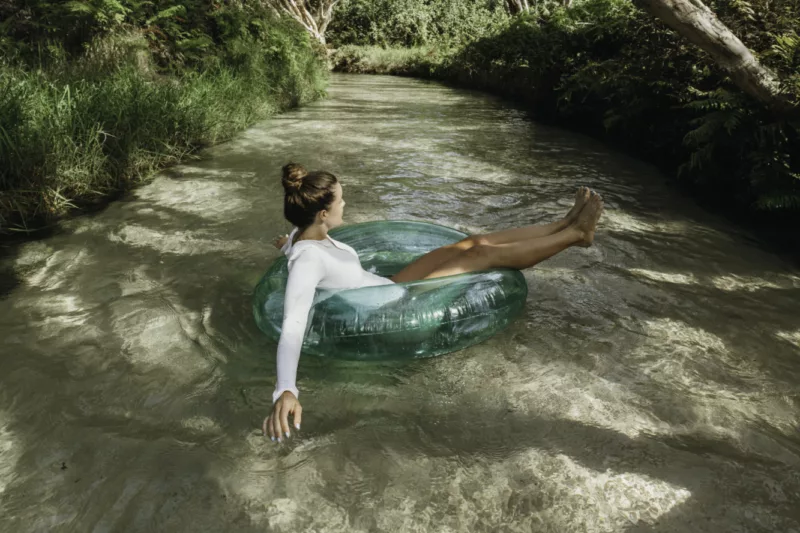 7. Float along Eli Creek
One of the island's most popular watering holes is Eli Creek – the largest creek on the eastern beach. With over four million litres of clear, freshwater flowing into the ocean every hour, the gentle current is perfect for a float, weaving your way along the tree-lined banks, as the light glistens through the pandanus leaves. Park up on the beach for a picnic and stroll along the winding boardwalk, or simply spend the afternoon in the sunshine, as the kids splash in the clear, shallow depths.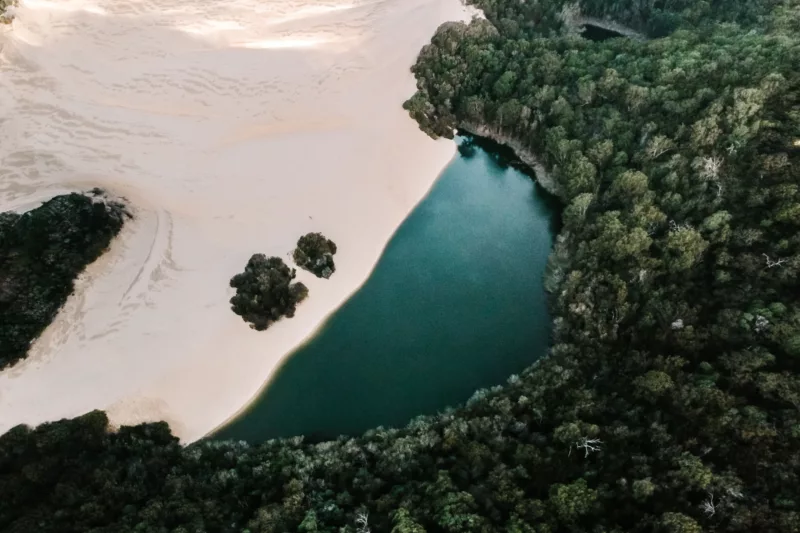 8. Explore Lake Wabby
Nestled within the native bushland and coastal sand dunes of the eastern beach lies a hidden gem... the ever-evolving, emerald-green oasis of Lake Wabby. Known as both a window lake and a barrage lake, this unique swimming spot is located at the base of the golden Hammerstone Sandblow, and will one day be engulfed by the island's slowly shifting sands. But for now, travellers (and a few species of fish) can revel in this picturesque freshwater beauty.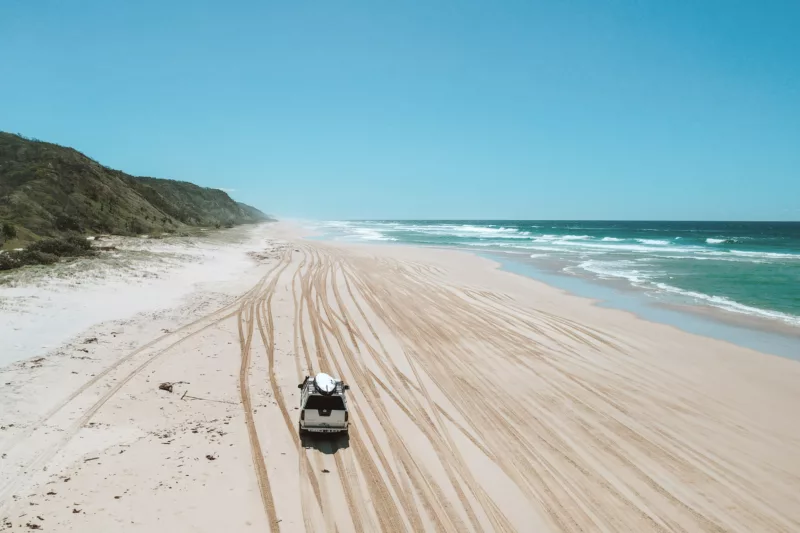 9. 4WD adventure on 75 Mile Beach
As the name implies, this is a vast beach, which also runs the length of K'gari (Fraser Island). An official Australian gazetted highway, this stretch of coastline also acts as a runway – one of just two places in the world where planes can take off and land on the sand. Year-round, the shore is dotted with anglers casting for tailor, whiting and more, as 4WDs cruise up and down in between the tides to some of the destination's most desired locations.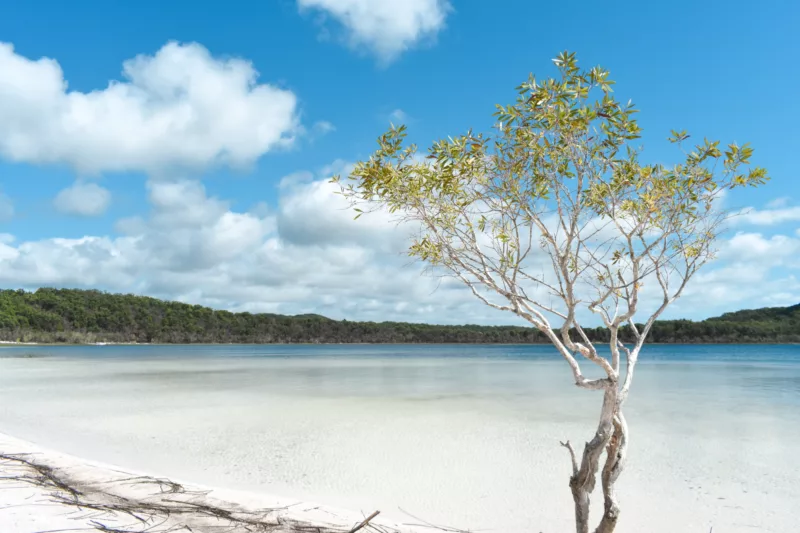 10. Head to Lake Birrabeen
At a quick glance, this could easily be mistaken for the famous Lake McKenzie. This lesser-known, but equally spectacular lake is often much quieter than her look-alike sister, offering travellers an exclusive swimming experience. Also, in a perched dune lake, all organic matter is filtered out through the sand, allowing it to maintain its astonishing clear appearance –swim without the crowds and soak up some island sunshine.
Ready to book your trip? Head over to SeaLink K'gari Fraser Island Ferry to plan your K'gari (Fraser Island) holiday now.