By Tania Dalton from @BessieBusAndUs
Kangaroo Island has always been famous for its extraordinary scenery, wildlife experiences, and simply being a great destination to get away from the hustle and bustle, but did you know it's also starting to grow its reputation for coffee and unique cafes?
Whether it is the need to start your day off right, or the 3 pm pick-me-up to get you through, take a read to find some of the Island's hottest spots for that all-important caffeine hit. You'll soon see there's more to KI than just its natural wonders.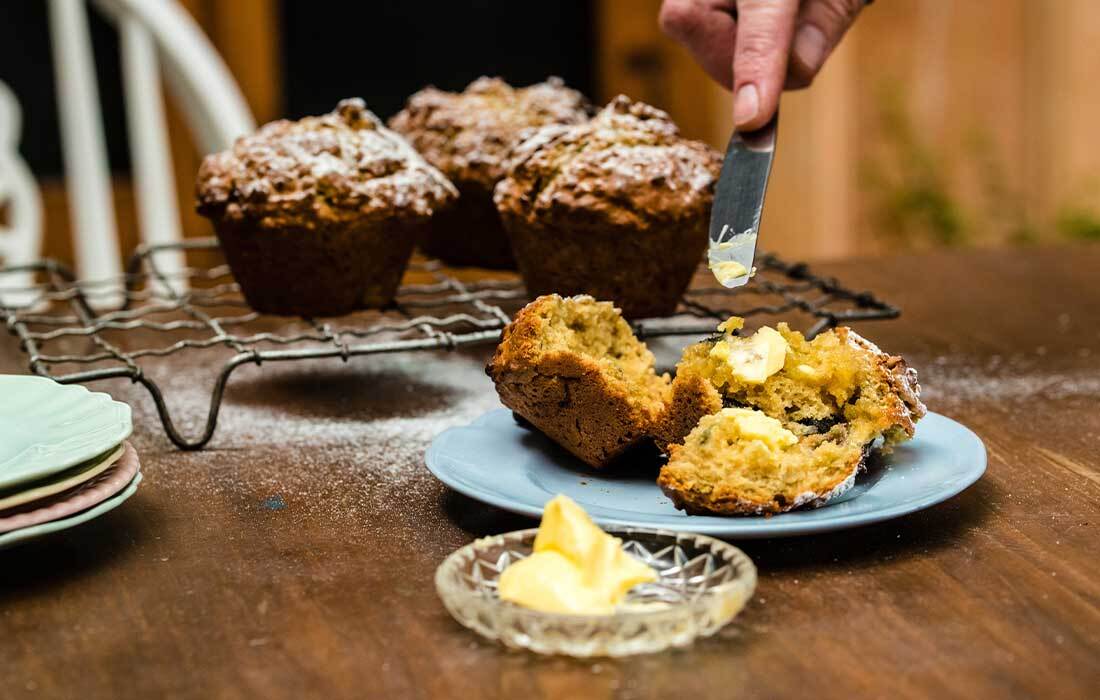 Millie Mae's Pantry, Penneshaw
Celebrating all things Kangaroo Island, Millie Mae's Pantry showcases several of the Island's producers on both their menu and in their pantry store. Set on the site of an old orchard in a rustic shed, you can not only enjoy a delicious hot cuppa, but indulge in breakfast, lunch, or an afternoon snack. Takeaway options are also available if you are ready and raring to hit the road.
Fat Beagle Coffee Shop, Penneshaw
Travelling to Kangaroo Island with your pet? This family-owned and run coffee shop welcome not only you, but your four-legged friends for that all-important coffee break (ok, maybe not a coffee for the doggo, but perhaps a nice bowl of water?) The owners are always up for a chat and love sharing their wealth of knowledge about the island which makes it a great place to plan your stay. Who knows what little secrets they will share with you? If you're lucky you might even get there in time to try their special vanilla slice. If there's any left.
The Deck Café, American River
The view alone is the perfect reason to stop by The Deck Café. Enjoy your coffee, or maybe even a spot for lunch from the deck overlooking the picturesque American River. It is also the perfect location for avid photographers with plenty of water birds including pelicans and quaint fishing boats moored in the sheltered waters. Take the time to browse through the artworks created by renowned local artists which are also available to purchase if you are looking for a souvenir of your KI travels.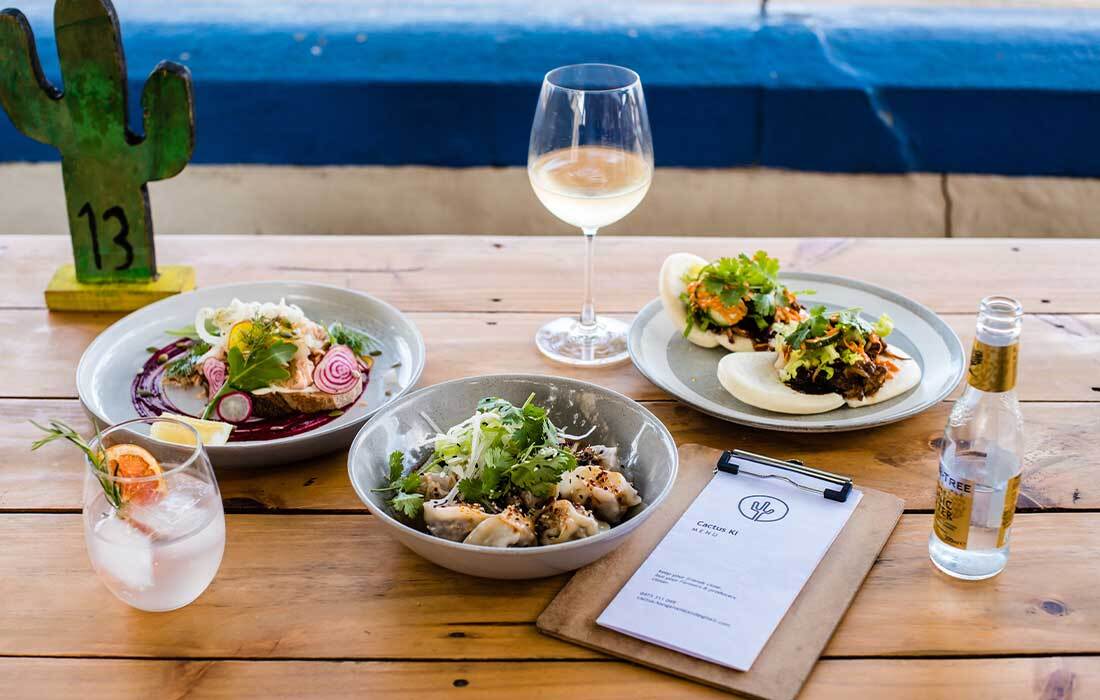 Cactus Cafe, Kingscote
No trip to Kingscote, the main township of Kangaroo Island is complete without a stop by Cactus Cafe. Grab yourself a coffee, a bite to eat (they are well known for their fabulous brunch and lunches), or even sit back in the sunshine and enjoy locally produced wine, beer, or spirits. This cafe really lives and breathes everything produced on KI. We recommend making a booking if you're looking to dine in.

Rabbit Warren Bakery, Kingscote
The Rabbit Warren Bakery is a must-visit destination when in Kingscote. After all, no regional trip is complete without sampling the local bakery goodness so be sure to try more than just a coffee on your visit. Their freshly baked goods are popular among both locals and tourists, with all the quality you'd expect from your local homestyle bakery.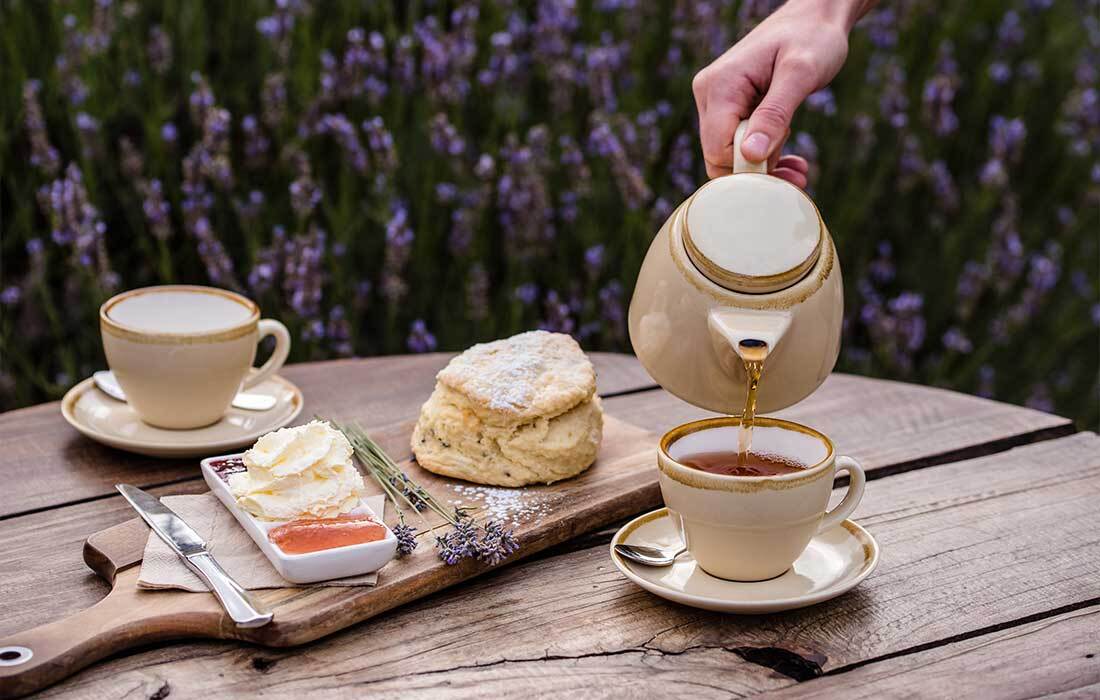 Emu Bay Lavender Farm, Emu Bay
When driving down Emu Bay Road you will come across the Emu Bay Lavender Farm. It's quite unassuming as you drive past, however, once you're in, it's like being in a fairytale with a gorgeous garden setting, fishpond, and hanging tree branches filled with fairy lights. Once inside the store itself, you are welcomed by the fragrant smell of lavender and delicious treats from the kitchen. Browse the many gifts, then relax under the trees with your coffee. Take our advice; make sure you have a lavender scone with your cuppa…you won't be disappointed.
Café at Vivonne Bay General Store, Vivonne Bay
On the South Coast of Kangaroo Island you'll find the Vivonne Bay General Store & Bottle Shop; home of the famous Whiting burger! It is your one-stop-shop on this part of the island. Pop in for that coffee fix and grab a snack, fill up your car with fuel, or shop for anything you may have forgotten to buy before heading off on the rest of your travels. They have a great selection of local produce such as honey, eggs, cheese, and jams.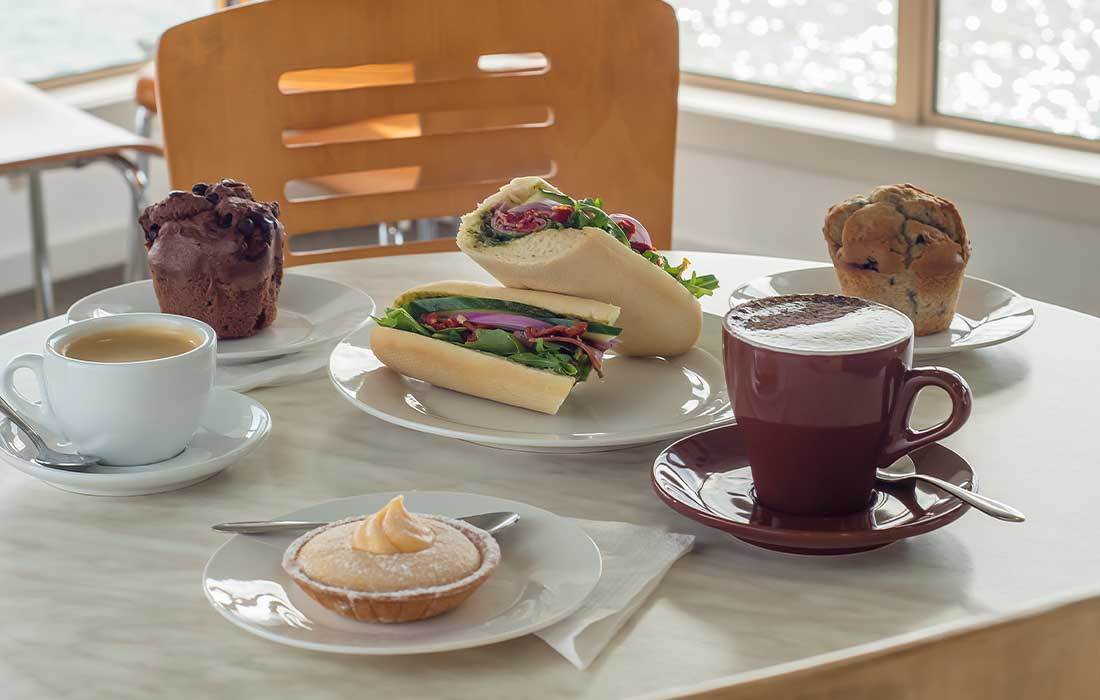 SeaDragon Cafe, Penneshaw Ferry Terminal
It might be your first stop, or maybe the last stop, but either way the SeaDragon Cafe in the SeaLink ferry terminal at Penneshaw has your back if you are needing a coffee hit by their baristas. There is also a variety of snacks to keep you from going hungry. Sit back and enjoy as you look out at the beautiful views of Hog Bay and watch the ferries roll in. There's free Wi-Fi and a souvenir and produce shop for those last-minute gifts.
We hope you enjoyed our recommendations! Feel free to let us know if you have any other favourite coffee shops and cafes to visit on beautiful Kangaroo Island. Looking for more food and wine options? Here's our curated list of the best places to eat and drink on Kangaroo Island.
To book your holiday to Kangaroo Island, visit SeaLink.