By Evette Wolf
We absolutely love our dogs and why leave them at home when there are so many reasons you should bring them with you to Kangaroo Island. Here are a few reasons and some great tips for bringing them along.
1. You've been too busy
It's hard to balance life's demands and sometimes your dog misses out. Walks get shorter and less frequent; hours alone increase and your sensitive dog picks up on household stresses. Ease your guilt - indulge your dog with a trip to KI and some quality time with you.
2. Dogs remind you to smile
Imagine relaxing on an open deck, your grinning dog by your side, watching the mainland slowly disappear. Imagine meeting people from all over the world as they pat and admire your four-legged friend. Imagine sipping a drink while the sun sets, and dolphins play. It all happens on Kangaroo Island.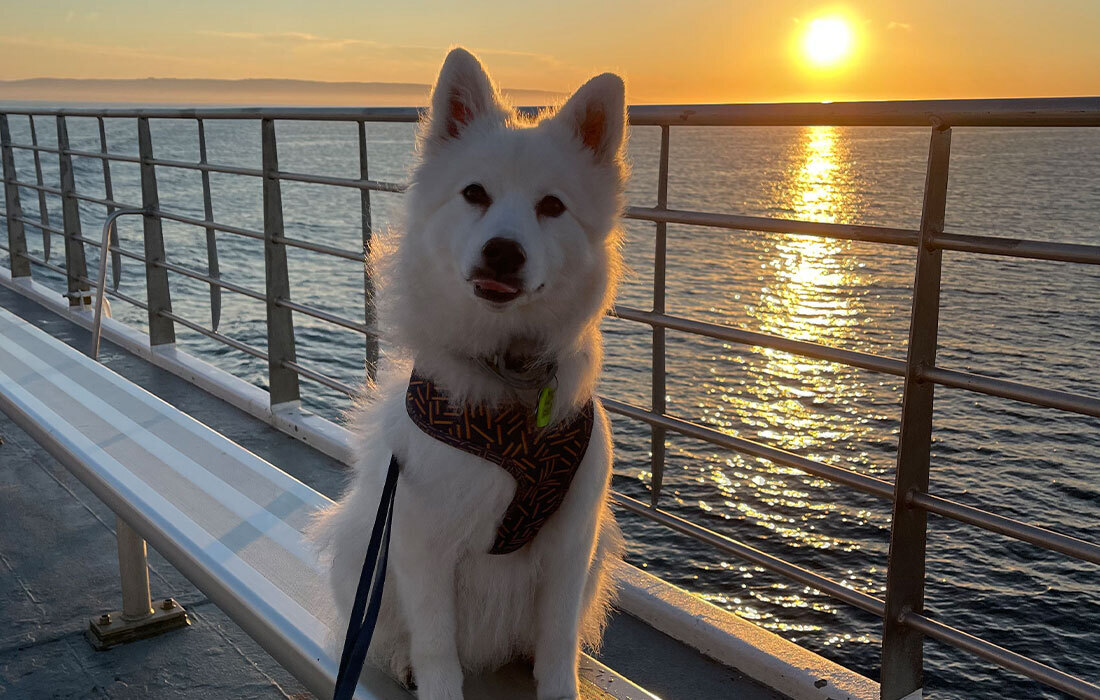 3. Your dog gets a free ride on the ferry
Not only do dogs travel free on SeaLink ferries but they also get the best view from the upstairs deck. Why pay for a house sitter/boarding kennel when you can take your dog on a free cruise? Take a look at the SeaLink FAQ's for details on bringing your pet on board.
4. You won't get cabin fever
Travelling to the island takes less than an hour each way, giving you and your dog enough time to enjoy the experience and still feel fresh when you arrive. Make it a day trip and walk the beaches before returning or stay for a week and really spoil your pooch.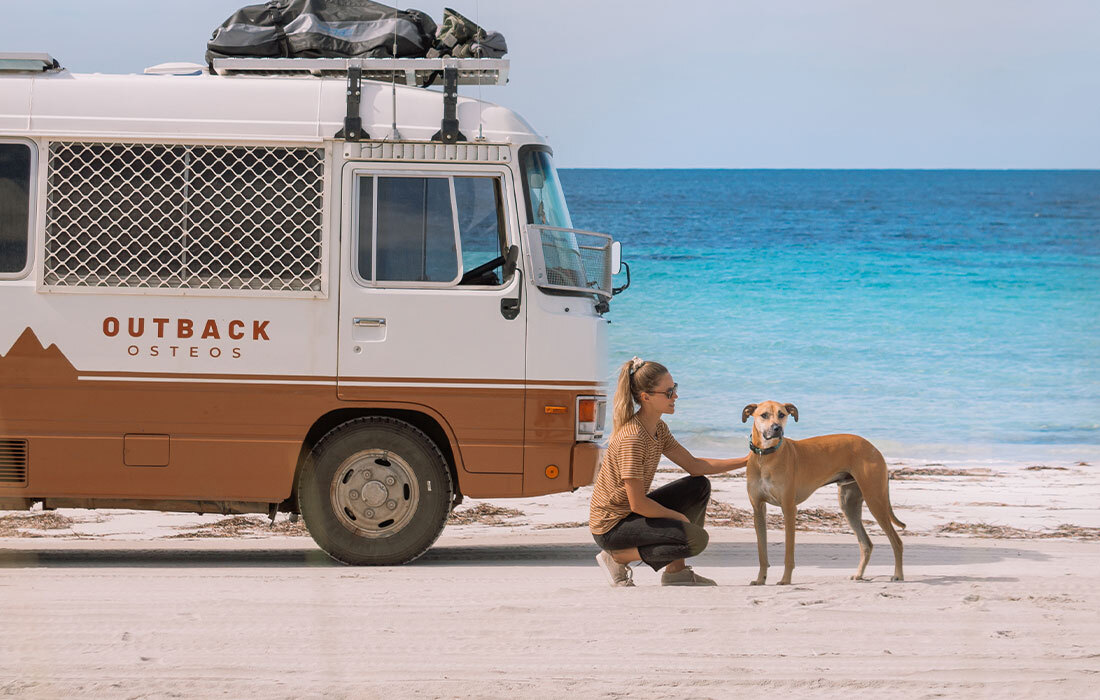 5. Because you can
It surprises many, but yes, you can take your dog to Kangaroo Island. You can walk pristine beaches together, go camping, visit many wineries and farm gates or book luxury accommodation. Just avoid the national and conservation parks and don't let your pal chase wildlife.
Before you arrive, make sure to let the council know that your doggo is visiting and you'll both be as good as gold. Give the SeaLink team a call on 13 13 01 to find your pet-friendly accommodation.
Getting there
SeaLink passenger and vehicle ferries depart daily from Cape Jervis, 100 kilometres south of Adelaide. Arrive in Penneshaw on foot or explore the whole island by treating your car to a cruise as well.
When you arrive at the terminal, just let the SeaLink check-in staff know you're travelling with a furry friend and they'll provide you with instructions. Basically, you will board via the rear vehicle entrance and take your pupper to the top floor for the duration of the trip.
Dog-friendly places to visit on Kangaroo Island
Emu Bay
Kangaroo Island Brewery
The Fat Beagle Cafe
The Islander Estate Vineyards
False Cape Wines
What are you waiting for?! Pack your bags, and your doggo's treats and book a trip to Kangaroo Island now. Make sure to read about bringing pets over to Kangaroo Island here.