Kangaroo Island is a paradise for outdoor adventure seekers. From quad biking on various terrains to surfing down the highest peak of Little Sahara, you'll always have something fun to do. Here are our top recommendations on adventure and outdoor activities on Kangaroo Island.




1. Quad Biking with Kangaroo Island Outdoor Action
Quad biking on Kangaroo Island is a must-do activity to get your heart racing. Book a quad bike from Kangaroo Island Outdoor Action and explore 500 acres of winding bushland trails and open grassland. If you're up for a challenge, join the Edge of the Earth Quad Adventure where you get to see amazing views of the Southern Ocean from the clifftops. You'll also get the chance to test your quad biking skills as you ride through different types of terrain including winding paths and rocky surfaces.

If you'd like to take it a little easier, or if the little ones are under 10 years old, you can opt for All Terrain Quad Adventure. This tour is designed to give you more training time on the quad bikes as you are guided by experienced and super helpful Guides who will show you how to navigate through the different types of terrain. This is fun for the whole family, with passengers as young as 4 years old allowed, however, to drive, riders must be at least 6 years old.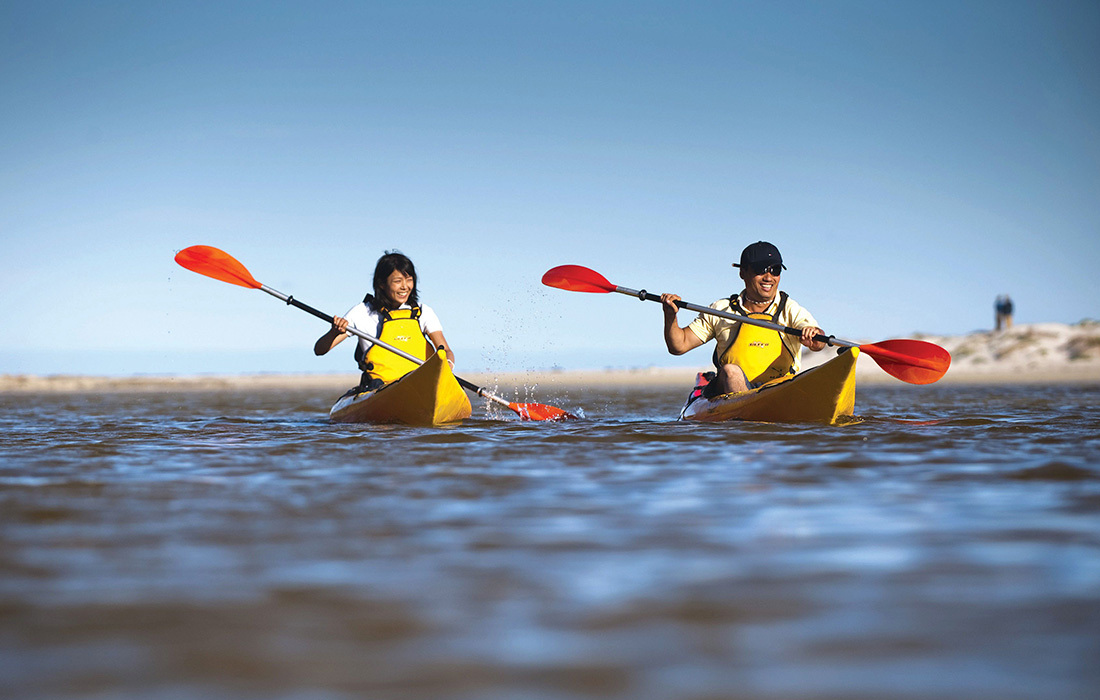 2. Guided Kayak Tour
If paddling a kayak is your thing, why not hire a kayak and go at your own pace or join a guided kayak tour with Kangaroo Island Outdoor Action. There's single and double kayaks and you'll get to paddle along the beautiful, meandering Harriet River situated near Vivonne Bay which stretches for over 5 kilometres. Kayaks come with a back rest for extra comfort as you glide along the river taking in the amazing birdlife, and the peace and serenity.

This experience is suitable for all ages and tours can be tailored to suit your abilities. Best to apply some sunscreen before you start your tour, and don't forget your hat and sunglasses.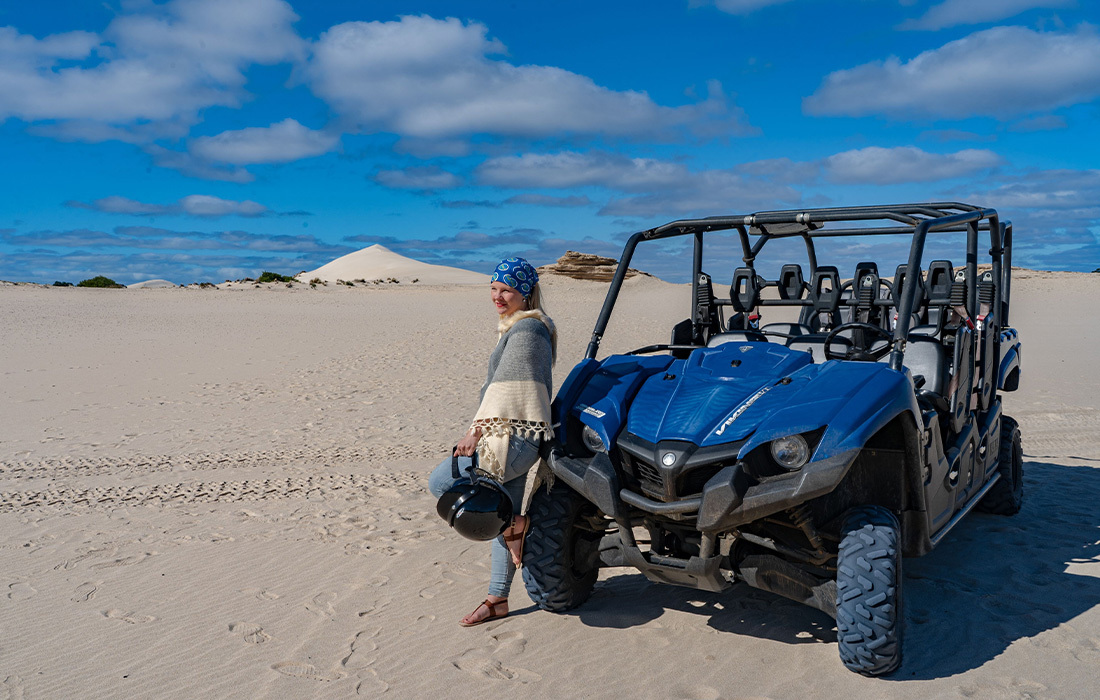 3. Guided E-bike or Buggy Tour
There are plenty of places on Kangaroo Island that are not accessible by car. So, biking gives you a great opportunity to explore some of the more rugged back-country areas of the island. Ride along riverbanks and spot birds and koalas in the hundred-year-old gum trees. Learn interesting facts about native bush foods, and the flora and fauna, from your experienced Guide. Then, finish off your e-bike tour by cruising through the massive Little Sahara dunes. These electric fat-bikes allow you to do more and see more, with less effort, but you can choose a traditional pedal bike too if you like.

If you'd rather be in something with 4 wheels, then a guided buggy tour is a great option. Buckle up and let your Guide showcase the backcountry to you on a one- or two-hour buggy tour. As you cruise along the banks of the Eleanor River, you'll spot native wildlife, and koala sightings are guaranteed! Then, head to the coast to view the stunning turquoise waters, and huge swell of the Southern Ocean as you drive along the rugged cliffs. If you're lucky you might even spot a Southern Right Whale during whale season. And if that's not spectacular enough, finish off your buggy ride with a ride through the desert-like landscape of Little Sahara's epic inland sand dunes.

Guided e-bike and buggy tours are available at Little Sahara Adventure Centre. Be sure to wear sneakers and comfortable clothes and bring a showerproof jacket, or raincoat if the weather looks inclement. Sunscreen, sunglasses, and an extra bottle of water are a great idea to bring as well.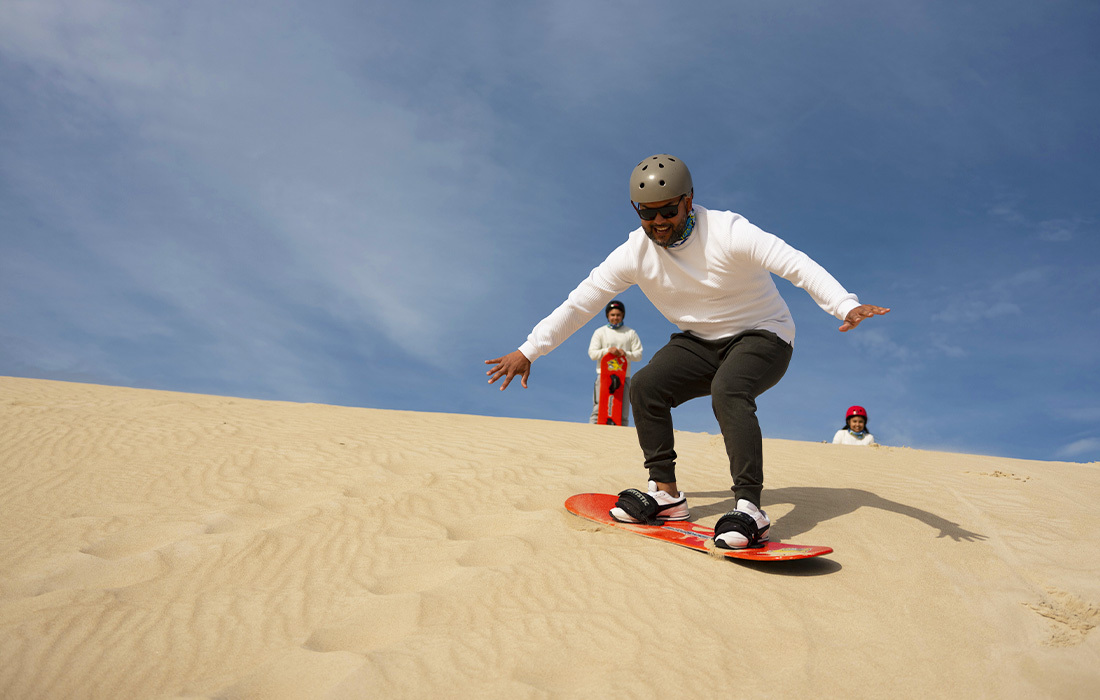 4. Sandboarding or Tobogganing at Little Sahara
Sandboarding and tobogganing at Little Sahara are certainly a highlight when visiting Kangaroo Island and a definite for those who enjoy the thrills and spills that such an activity provides! The Little Sahara sand dunes are a naturally occurring inland dunefield around 2.5 square kilometres large, with the tallest sand dune being 70 metres above sea level. In 1979 they were classed as a Significant Australian Heritage Geological Monument.

At the Little Sahara Adventure Centre, located at the base of the sand dunes, you can hire sandboards and toboggans (helmets are also available for hire, or bring your own). Sandboards are for standing up on, and toboggans are for sitting, or lying on.

This is a must do experience for the whole family and there's no skill required! The experienced team at the Little Sahara Adventure Centre will give you tips and tricks on how to get the best out of your sandboard or toboggan.

Go on, dare yourself! This will be the best couple of hours fun you've had in a long time!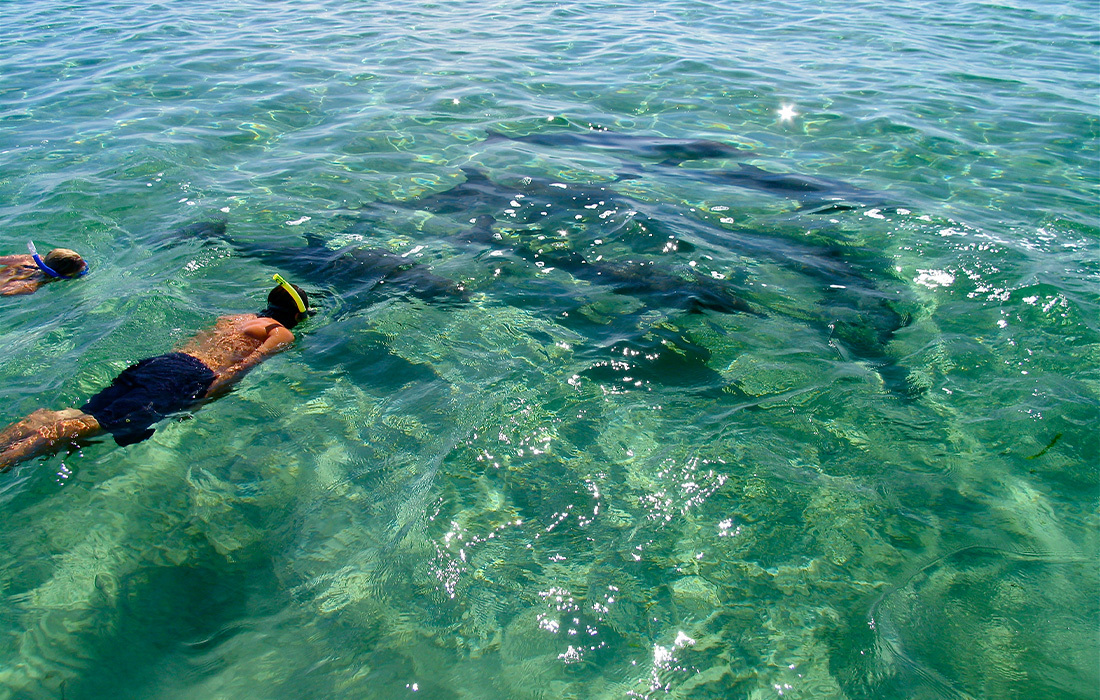 5. Swim with Dolphins with KI Marine Adventures or KI Ocean Safari
Swimming with dolphins on Kangaroo Island is a once in a lifetime, unforgettable experience. There are many pods of bottlenose and short-beaked dolphins that call waters around Kangaroo Island home. Due to the Mediterranean style climate in the region, you can swim with these friendly creatures even in winter!

If you're keen on swimming or snorkelling amongst dolphins, then we recommend you join a tour with KI Marine Adventures or KI Ocean Safari. If you're not a swimmer, and would rather stay dry in your comfy seat, you can certainly opt to just watch the dolphins come up close to the boat.

In addition to dolphins, you'll also spy the many marine birds and perhaps seals, and even a whale during whale season, so make sure you bring your camera.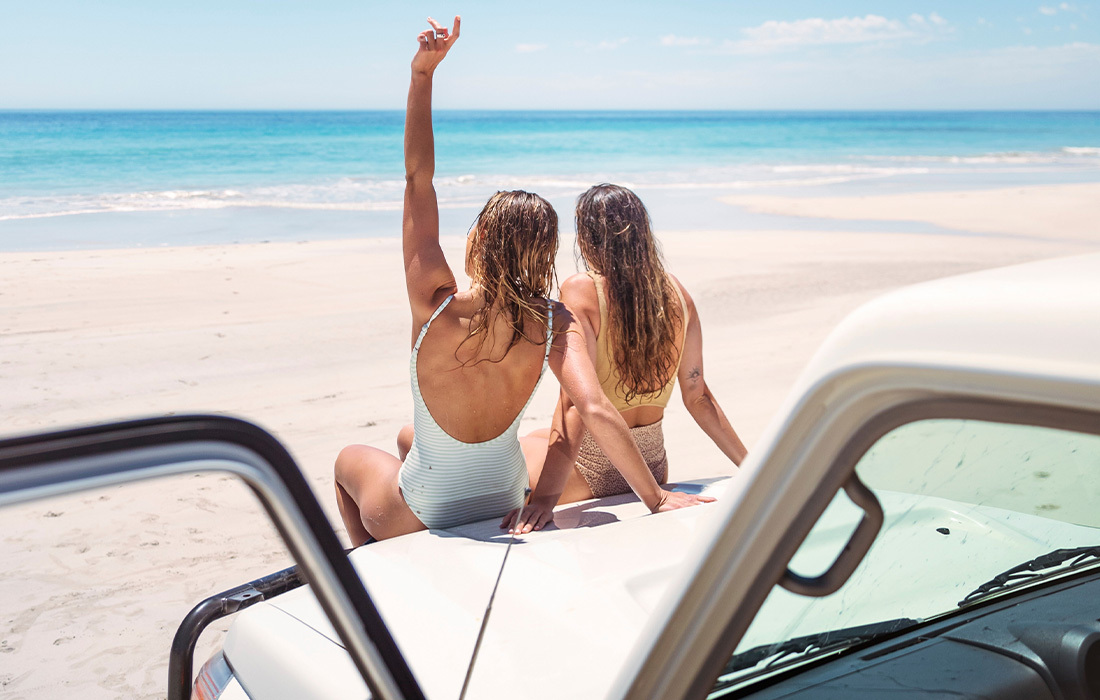 6. Drive on Kangaroo Island Beaches
There are not many places in the world where you can drive on a beach and park your car there for a day. Whilst a 4WD is preferred for driving on beaches on Kangaroo Island, if you stay on the hard sand, a 2WD is also ok. There are 2 beaches on Kangaroo Island you can drive on, Emu Bay Beach and Snelling Beach, two of Kangaroo Island's best beaches.

Emu Bay made it to Tourism Australia's Top Australian Beaches in 2022, so it's a must-visit location while you're on the island. This breathtakingly beautiful 5km long bay, north facing, white sand beach with its stunning turquoise waters is a great place to spend an afternoon and enjoy a beach picnic. So, pack your picnic basket, and your swimwear, and head to Emu Bay Beach. Might pay to bring your fishing rod as well for some beach or jetty fishing.

Snelling Beach is also another beach on the island that you can drive your vehicle onto. The 660 metre long northwest facing beach is quite famous for its picturesque sunset views, so visiting just before sunset is highly recommended and quite spectacular.

Note, when cruising on either beach, be mindful that at certain times of the year (mainly August – March), the threatened species of Hooded Plover shorebirds use the soft sand as their breeding habitat and lay their eggs.