Kangaroo Island is home to incredible wildlife allowing you to get up close with penguins, echidnas, koalas, kangaroos, and more. Here are the once-in-a-lifetime opportunities waiting to be discovered

Kangaroo Island is blessed with breathtaking scenery, natural wonders, and diverse wildlife. For many years, the custodians of the many National Parks, Conservation Parks, Wilderness Protection Areas, Marine Parks, Heritage Areas, and the local community have collaborated to preserve the island's ecosystem.

With more than 40 percent of the island designated as conservation land, it's not surprising that it is home to hundreds of various native Australian animal species. You can easily spot the unique 'Kangaroo Island' kangaroo (Macropus fuliginosus), which is a sub-species of the western grey kangaroo found on the mainland. Because of their prolonged isolation on an island, they are shorter, stockier, and have darker, more chocolatey brown fur. They certainly are the best-looking kangaroos in Australia.

Other wildlife that can be found in the wild around Kangaroo Island includes tammar wallabies, Rosenberg's goanna, and short-beaked echidnas. You'll also see bottle-nosed dolphins, wedge-tailed and white-bellied sea eagles, penguins, and pelicans. The rare glossy-black cockatoo and hooded plover have also called the island home. The longer you spend on Kangaroo Island, the more opportunity you will have to see the diverse variety of wildlife and birdlife found here. But just to whet your appetite, here are five of the best wildlife experiences that you can have on Kangaroo Island.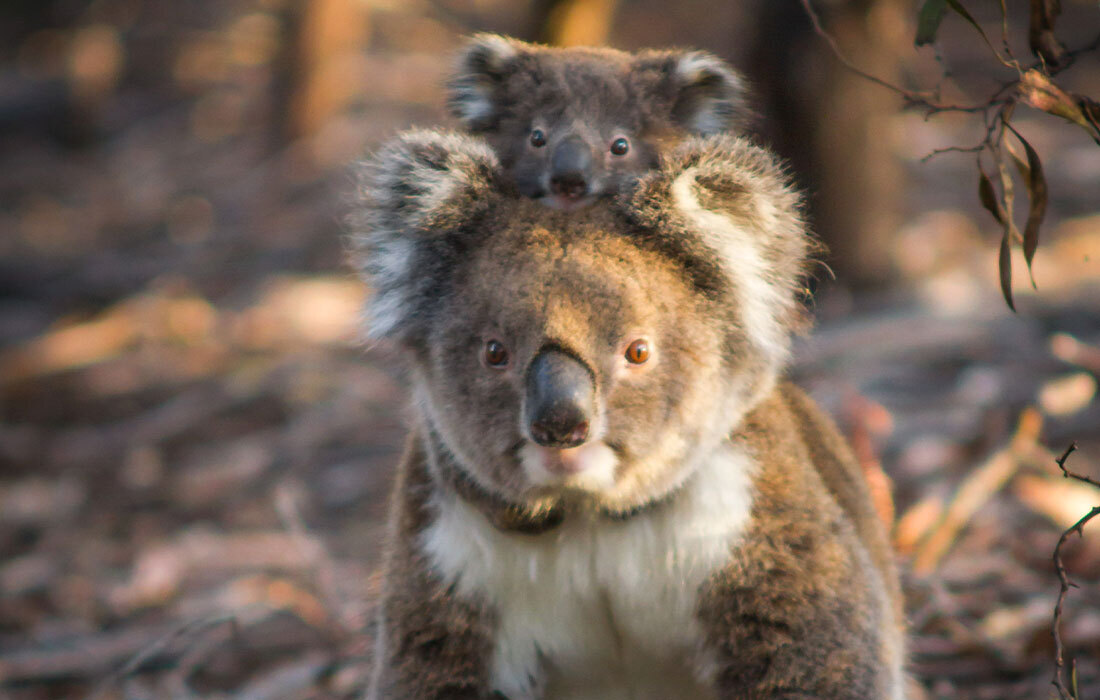 1. Explore Flinders Chase National Park
Experience Kangaroo Island's nature at its most spectacular at Flinders Chase National Park, located at the western end of the island. It takes up almost one-third of the island's landmass.

Here you'll discover the impressive giant rock and boulder formations of Remarkable Rocks as they precariously balance above the deep-blue sea of the Southern Ocean. Take the boardwalk out to the Rocks and gaze in awe at these giant structures that have been crafted by wind, sea spray, and rain for over 500 million years.

At Admirals Arch, you can see a colony of Long-Nosed fur seals playing and sleeping on the rocks at the base of the arch. This arch is a natural rock formation and is considered to be a significant geological formation. Summer is their primary breeding season and the rock pools beneath the arch are a popular place for seal pups to play.

Keep your eyes open throughout the National Park for kangaroos, tammar wallabies, koalas, cape barren geese, and the shy short-beaked echidnas. During whale season (June to September), you may even be lucky enough to spot the amazing southern right whales along the coastline during their migration.

The One Day Kangaroo Island Experience Tour is the perfect one-day tour to get a glimpse of the various wildlife and natural wonders the island has to offer. The tour includes a guided beach walk at the Seal Bay Conservation Park, a stop at Flinders Chase National Park, and a delicious two-course lunch at Vivonne Bay Bistro.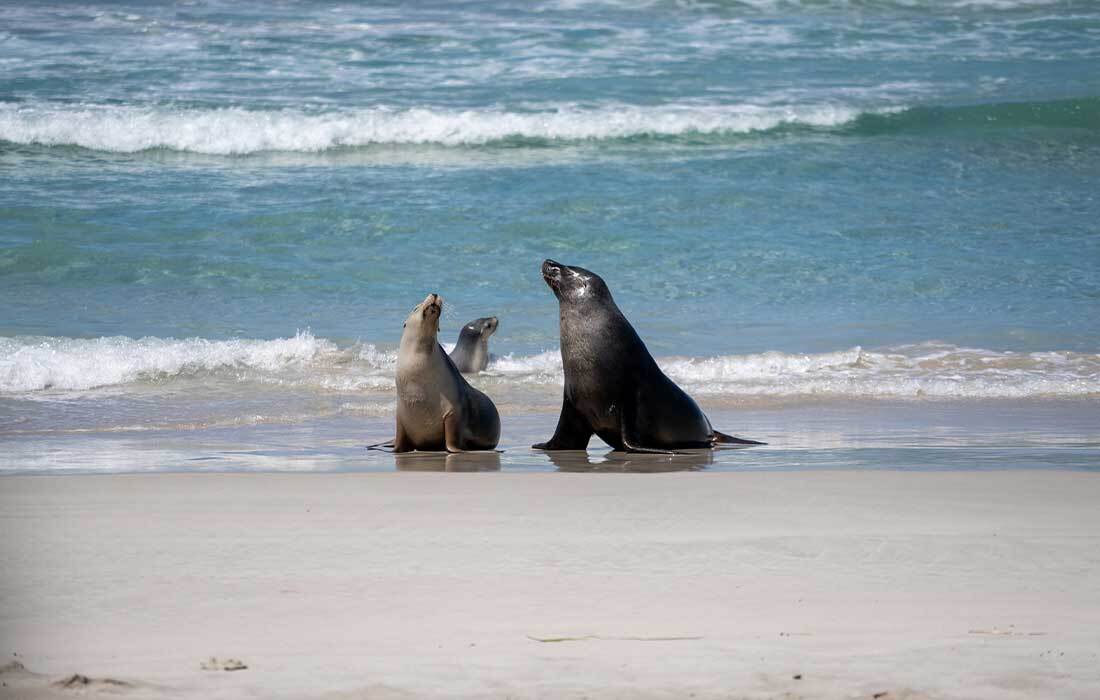 2. Join a Seal Bay guided beach walk
Join a National Parks Ranger for an unforgettable guided beach walk at Seal Bay. Situated in the Seal Bay Conservation Park, this coastline is home to a colony of around 600 endangered Australian Sea Lions. There are no enclosures or cages at Seal Bay. It is one of the only places on the entire planet where you can get up close and personal with these amazing creatures. Watch the Sea Lion pups play as the adults laze, fight, and frolic. If you're there during winter, you might even get to see the cute pups crying out for their mums who spend multiple days at sea seeking out fish.

The guided beach walk at Seal Bay Conservation Park is included in the Kangaroo Island Experience Day Tour. Or, if you'd like to spend a night on Kangaroo Island, you can select the One Day / One Night Kangaroo Island Highlights Escape Tour.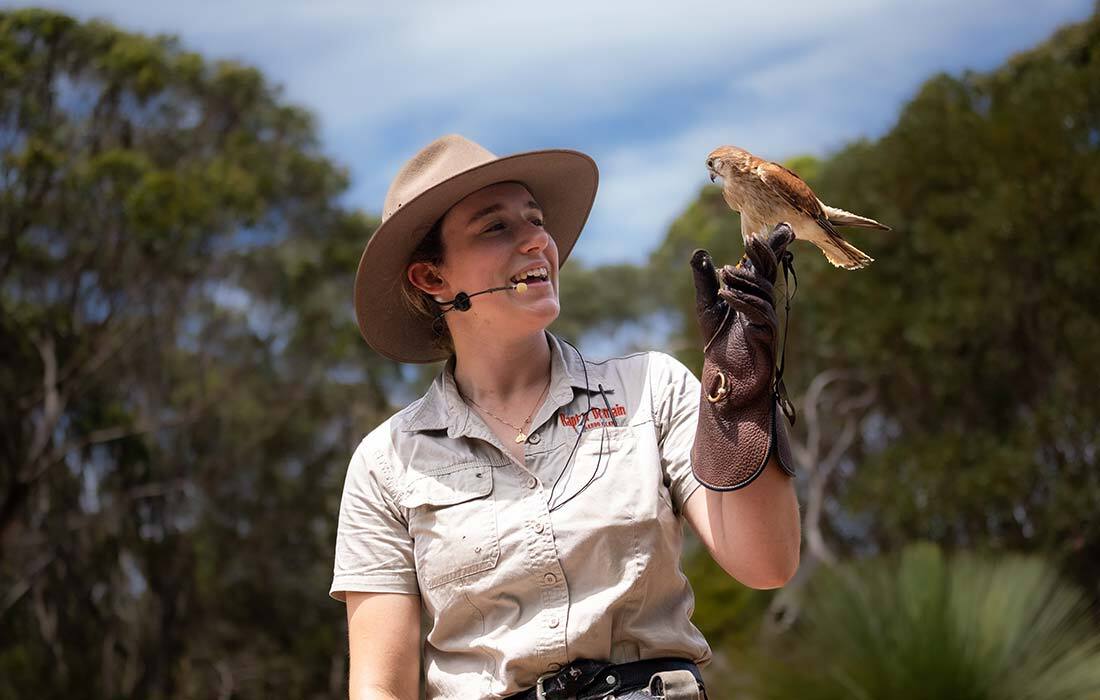 3. See the Bird and Reptile Presentation at Raptor Domain
When you're on Kangaroo Island, a visit to Raptor Domain Conservation Centre is an absolute must. This family-owned centre has been the home of many endangered and rescued wildlife, particularly birds and reptiles. Don't miss the Birds of Prey Free-Flight Bird Presentation and the Fang-Tastic Venom/Reptile Show where you will learn interesting facts about these amazing creatures.

Both adults and children will delight in both presentations, with interaction being strongly encouraged by the presenters. After each Birds of Prey Experience, there is an opportunity to have an eagle Hold Experience where you can put on a glove and hold one of their majestic wedge-tailed eagles.

During the Fang-Tastic Show, you'll get to learn about some of Australia's most loved and misunderstood reptiles and creepy crawlies. If you're brave enough to face your fears, you can even hold a python!

The Birds of Prey Free-Flight Bird Presentation is included in our Kangaroo Island Sip & See Day Tour. However, if you're self-driving to Kangaroo Island, you can book either of the presentations separately, or buy a Twin Show Offer and do both. It's well worth it and will be an amazing and inspiring experience. To book separately click here.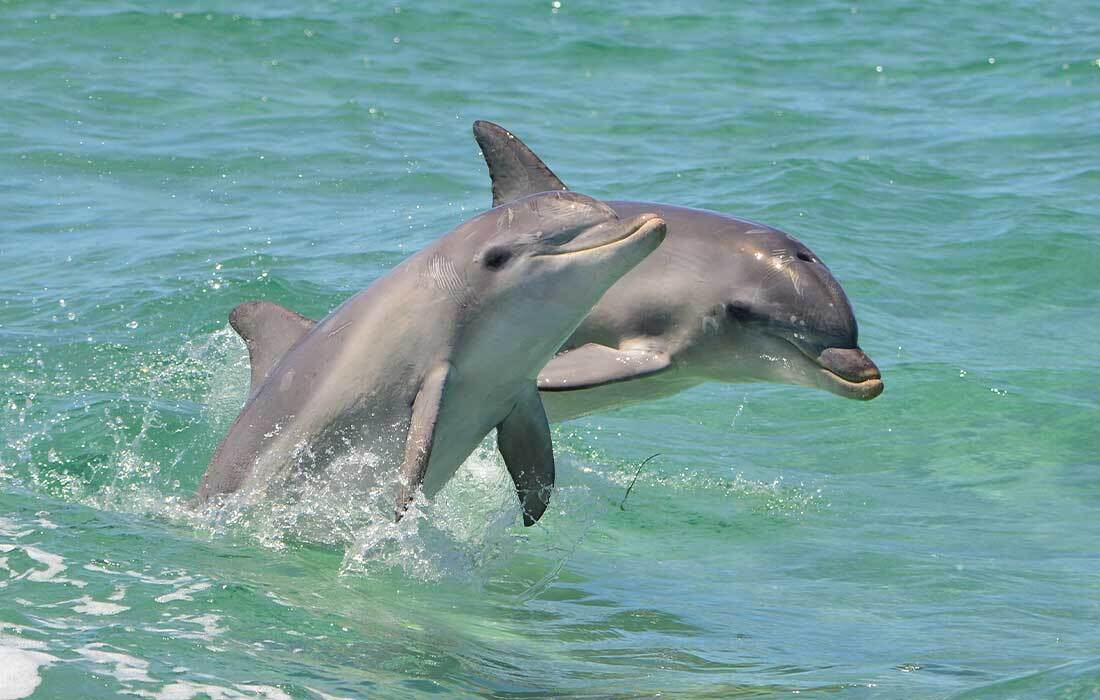 4. Swim with Dolphins
Many pods of common bottlenose dolphins and short-beaked common dolphins call the pristine waters around Kangaroo Island home. A swim with dolphins on Kangaroo Island is one of the most amazing experiences.

The crystal-clear waters around the island make it perfect for spotting these friendly and curious mammals. If you're keen to swim and snorkel amongst them, then the ideal way is to join a tour with KI Marine Adventures or Kangaroo Island Ocean Safari.

This is an all-year-round activity because even in mid-winter, the water can be very pleasant due to the Mediterranean-style climate in the region. In addition to spotting and swimming with wild dolphins, you may also get the chance to spot the majestic, white-bellied sea eagles, seals, and stingrays. If you're lucky enough, during the calving and breeding season from June to September, you may get to see a southern right whale and her calf!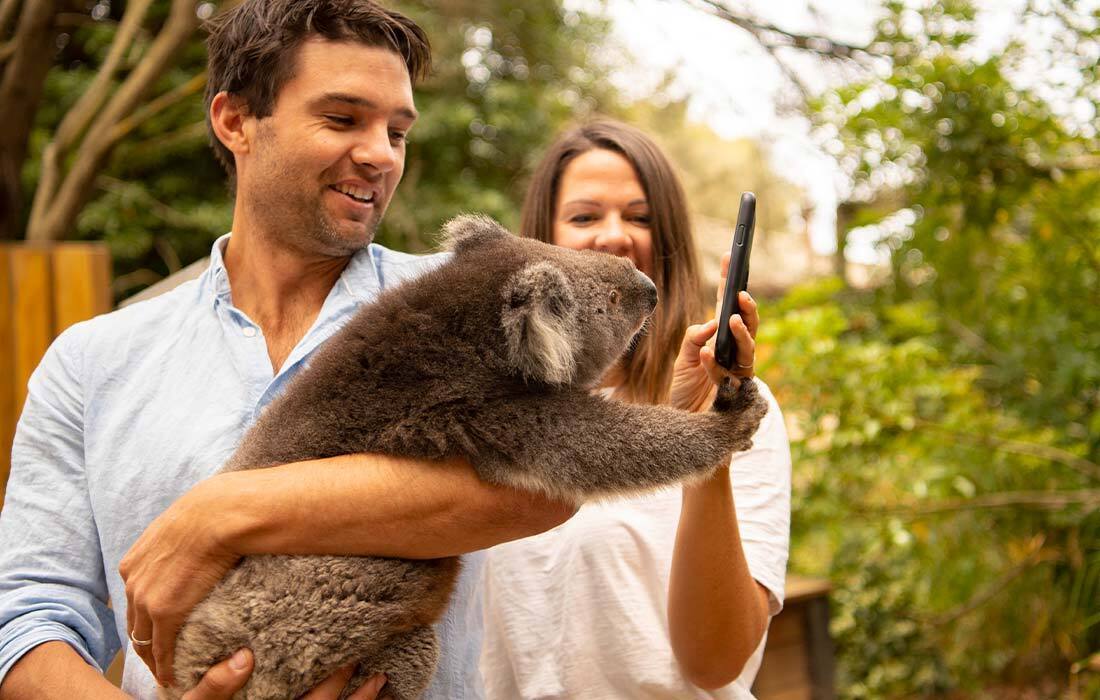 5. See Over 150 Species of Native Australian Animals in One Place
The Kangaroo Island Wildlife Park is home to over 150 specials of Native Australian and over 600 animals. From cuddly koalas, slithery snakes, adorable penguins, and bouncy kangaroos, this park has a wide and exciting range of animals.
The Park also operates an Adoption Program, where you can adopt an animal to assist with its care and feeding, and it also acts as a Rescue Centre for koalas and other native wildlife.
Located on the Playford Highway at Duncan, near Parndana in the heartland of Kangaroo Island, the Park is open daily (except Christmas Day) from 9.30 am – 5 pm. There is a picnic area and a café where you can grab some lunch, a coffee, or an ice cream for the kids (or big kids)!
You'll have plenty of opportunities for wildlife encounters with a daily koala presentation at 11.30 am and 3.00 pm. Kangaroo and wallaby feeding, koala holding, encounters with marmosets, servals (African cats), reptile holding. Dingo walks are available at an extra cost.
A visit is made to the Kangaroo Island Wildlife Park on our 1 Day KI Experience Day tour, which offers an extensive overview of Kangaroo Island from east to west, all in one day.
If you are driving down, it will take you approximately one hour to reach the Park from Penneshaw, 30-minutes from Kingscote, or 40-minutes from American River, and tickets can be purchased at the gate.
If you're an animal lover, be sure to experience at least one of the above activities. And if you have plenty of time, try to experience it all! We hope our recommendations could help you plan your wildlife experience on Kangaroo Island.