As the third-largest island in Australia, and with 540 kilometres of coastline, finding a great beach on Kangaroo Island is easy. You will find various beaches from sandy white beaches to top surf spots around the island. However, if you do not have much time to explore to find some of the hidden gems yourself, just bring your beach towel with you and head to these five best beaches on Kangaroo Island.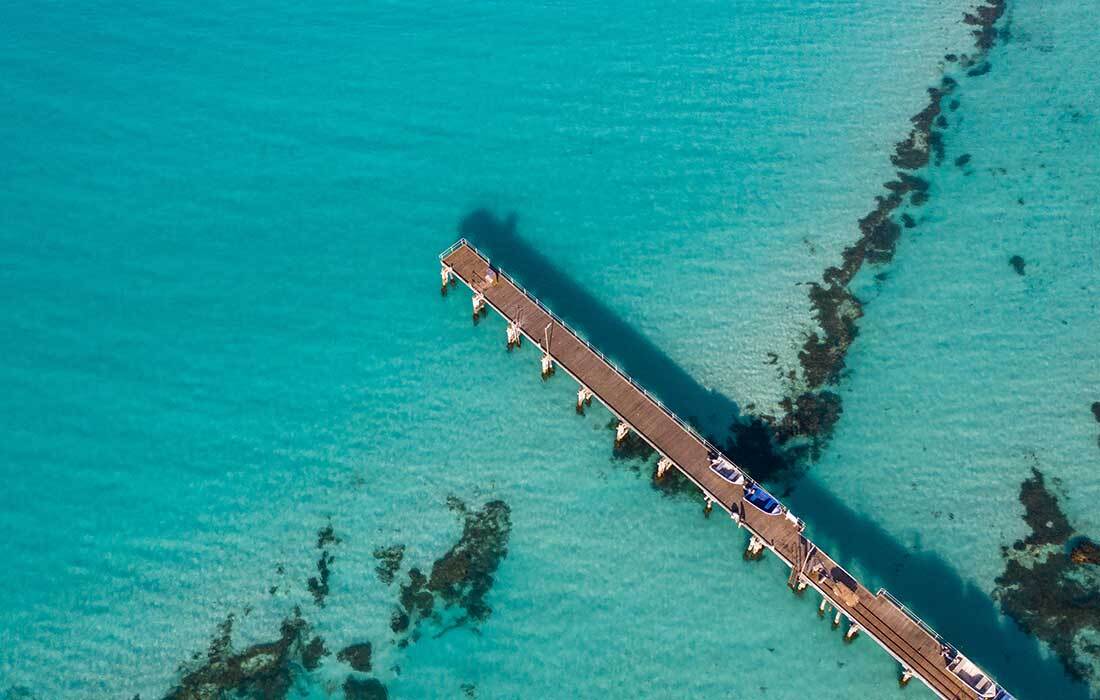 Vivonne Bay
Vivonne Bay was once voted as the best beach in Australia, and we believe it is still one of the best beaches we have ever visited. Boasting over six kilometres, this curved beach is picture perfect and you might end up being there all by yourself and feeling like you are on your own private beach. So, feel free to pick a spot, dip your toes into the soft, white sand, and take a refreshing dip in the clear ocean water. Or, take your surfboard with you and have fun riding the waves.
Vivonne Bay Jetty is a great spot for swimming, sunbathing, surfing, and fishing. You'll see cray fishing boats come and go during the season. So, if you do not wish to swim, head over to the picturesque jetty with your fishing gear and catch yourself some fresh fish for dinner.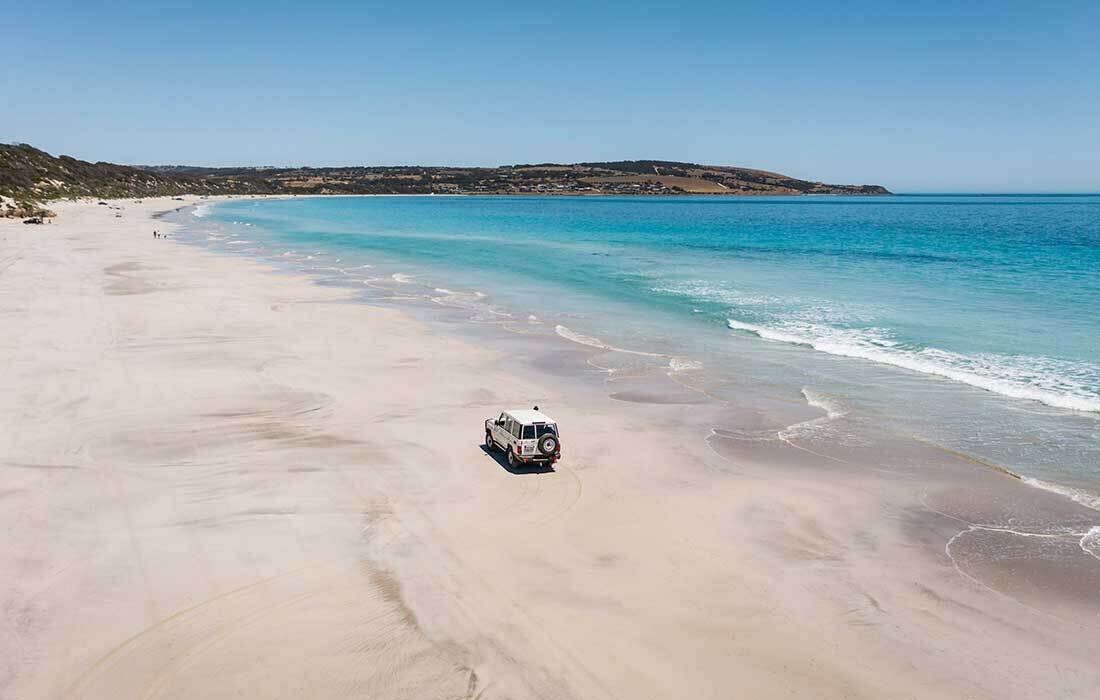 Emu Bay
Emu Bay made it to Tourism Australia's Top Australian Beaches in 2022! This beach certainly deserves its title as one of the best beaches in the country because it is just so breathtakingly beautiful. Just a short 15-minute drive from Kingscote, the island's largest town, it is one of the only beaches on Kangaroo Island that you can drive your car onto. Whilst it is perfectly fine to drive a regular car onto the beach, we recommend you have a 4WD if you want to safely cruise down the beach.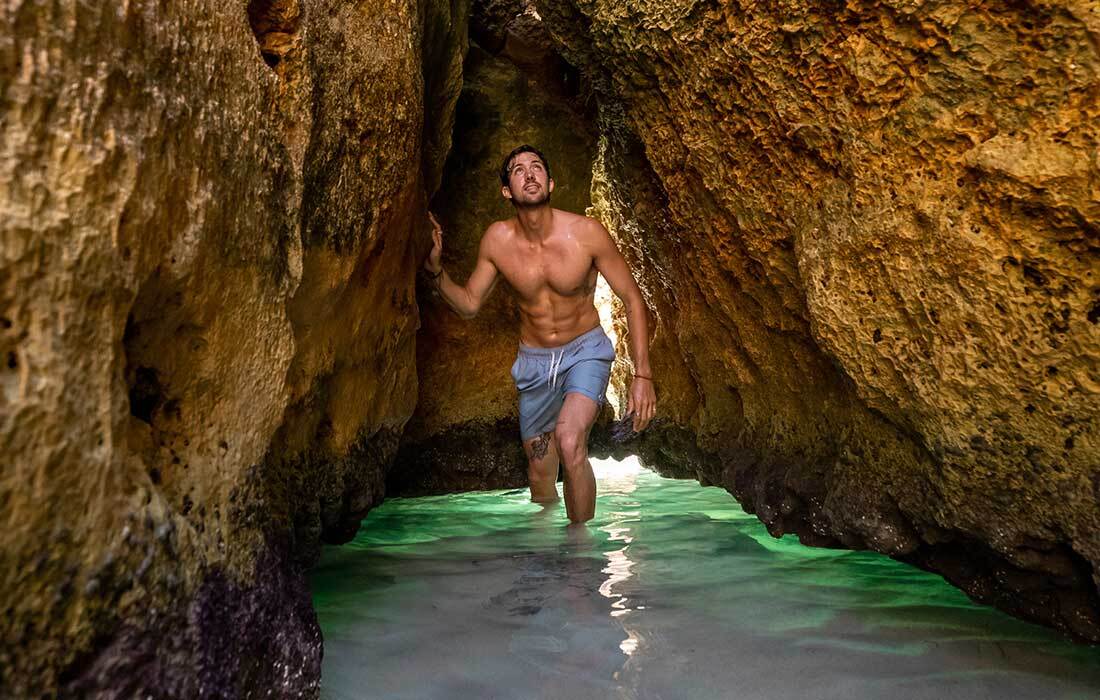 Stokes Bay
Without a doubt, Stokes Bay is the perfect spot to take some great shots for your social media presence. You will find natural pools along the beach to laze around. You will also find yourself going through the 'Secret Tunnel' to get to the beach, and we believe that could be a thrilling experience for you and your loved ones. However, the journey is worth it as you will see the whitest sand and the cleanest water in Australia once you pass through the labyrinth of boulders and rockfaces.

This is a family-friendly beach where children can paddle and swim safely in the protected rockpool, and the more adventurous can body surf, boogie board, surf, snorkel, or fish.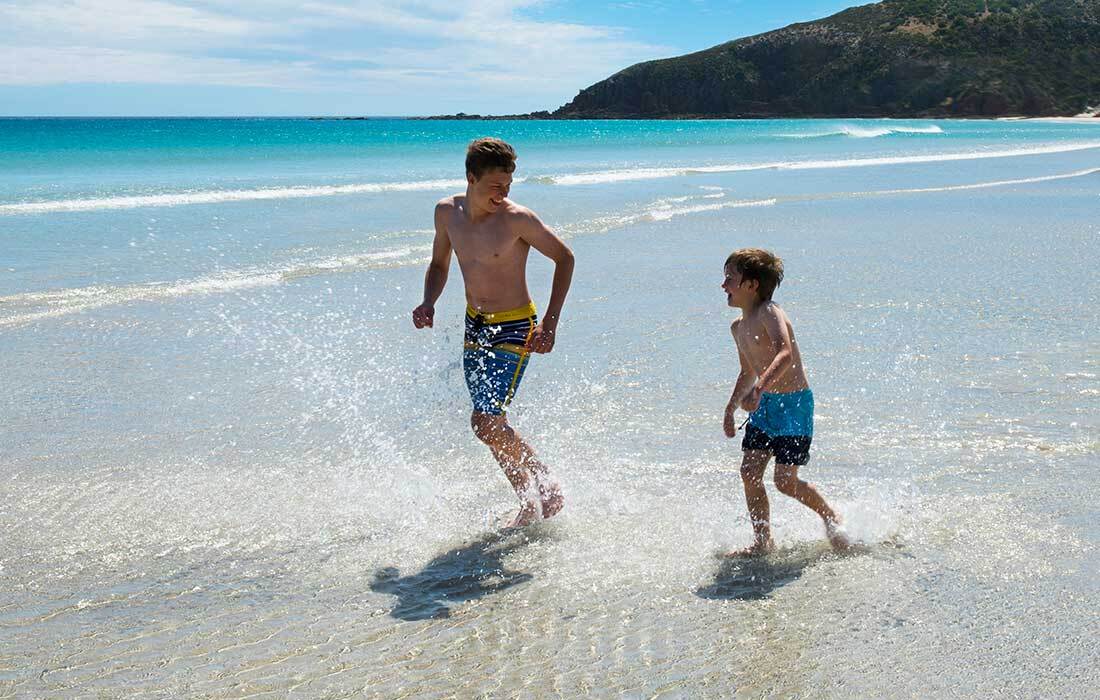 Snelling Beach
Head over to the northwest facing 660m long Snelling Beach for a great sunset view or go for a swim in the crystal-clear water. As you swim, you might be accompanied by a pod of friendly dolphins frequenting the area. Swimming with the friendliest creatures on Earth is an experience you will never forget.
Snelling Beach is also a perfect spot for a family picnic and cars are permitted to drive onto the beach. However, be careful at certain times of the year to watch out for the Hooded Plover which lays its eggs in the sand. This beach is perfect for surfers and boogie boarders.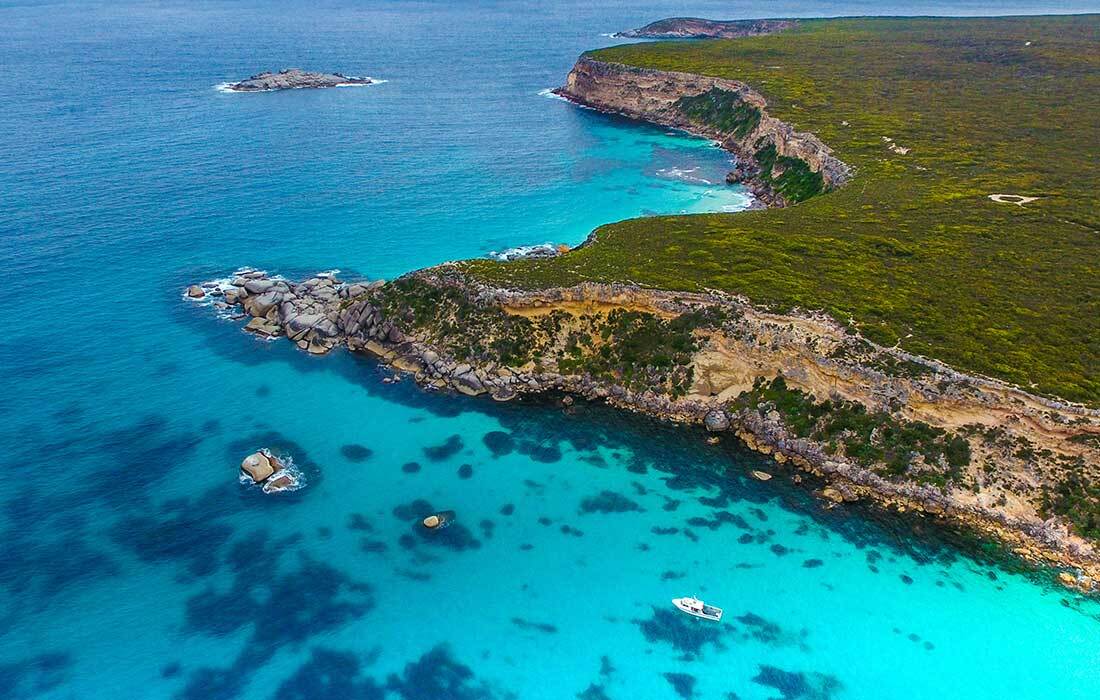 Hanson Bay Beach
Hanson Bay Beach is truly a surfer's paradise and is the best beach for surfing on Kangaroo Island. The beach is renowned for its epic swells. Strong rips and undertows along with its exposure to large swells, make surfing at Hanson Bay Beach quite challenging, thus it is not recommended for beginners. We recommend heading over to nearby Vivonne Bay for safer swimming conditions instead.
We do recommend you take some time to enjoy each of the beaches we have mentioned so far. However, if you want to go to multiple beaches in one day, the north coast of Kangaroo Island is the best section of the island to do some beach hopping. Start your beach hopping from Emu Bay, then Stokes Bay, and finally finish your day enjoying the sunset at Snelling Beach.
The 5 best beaches we have listed above are subjective and we are 100% confident that all beaches on Kangaroo Island are some of the best ones in the world. If time does not matter, we advise that you spend at least 7 days discovering some of the best experiences the island has to offer. So, what are you waiting for? Book your Kangaroo Island travel and experience with us and let our experts help you plan the holiday of your dreams.