Kangaroo Island is known for its unique wildlife, breathtaking views, a thriving food & wine culture and of course the best beaches in the world. So, it is not surprising that Lonely Planet Australia has included our very own Kangaroo Island as one of the Top 20 experiences in its Ultimate Australia Travel List.

Kangaroo Island, or KI as locals like to call it, is large, in fact, it is six times the size of Singapore with 4,405 sq km of land. You will need more than a day to explore this beautiful island. We recommend bringing your car over and enjoying at least a weekend on KI.

From once-in-a-lifetime wildlife experiences, and fresh local produce, to walking trails and stunning beaches, there is so much to see and do on Kangaroo Island. Thinking of planning a trip to KI? Here is our curation of the ten best things to do on Kangaroo Island.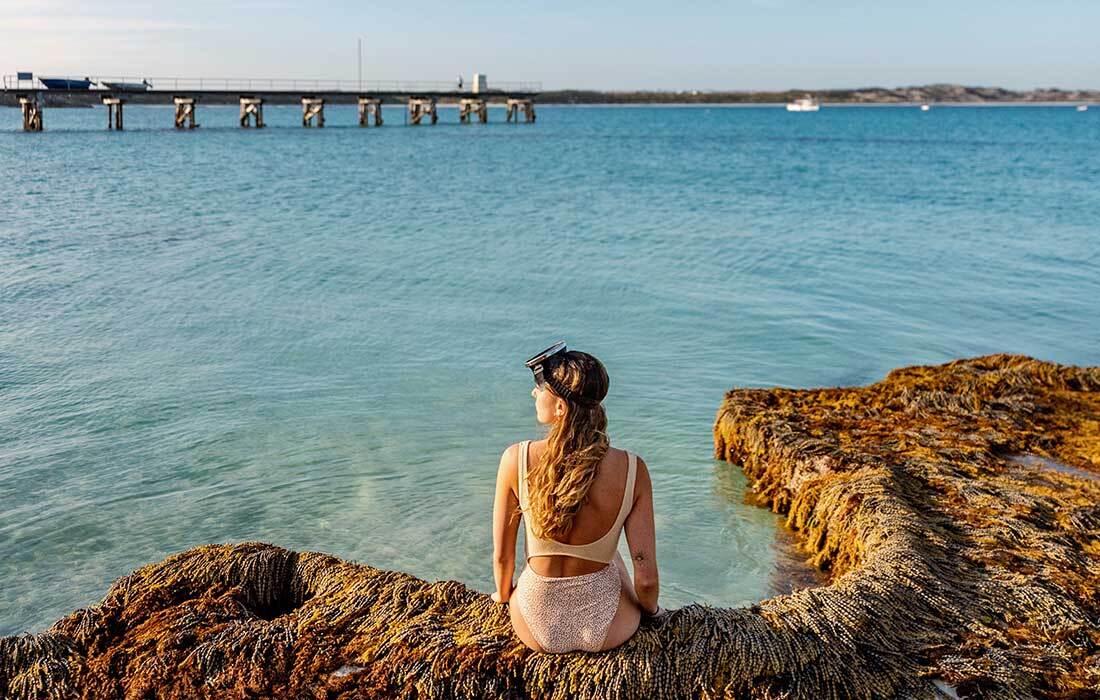 1. Spend a day at Vivonne Bay
Vivonne Bay has been consistently voted as one of the best beaches in Australia. Boasting over six kilometres of pristine sandy beach, Vivonne Bay is picture-perfect. Since it is not very crowded, there is a big chance you can treat it as your very own private beach. So, feel free to pick a spot, scrunch your toes into the soft, white sand, and take a refreshing dip in the clear ocean water. Or, take your surfboard with you and have fun riding the waves.

Apart from being a great beach to swim, sunbathe, and surf, Vivonne Bay Jetty is also a famous fishing spot. Here, you will see cray fishing boats depart and arrive in the bay during the crayfishing season from October to May. So, if you do not feel like a swim, head over to the jetty with your gear and catch yourself some fresh fish for dinner.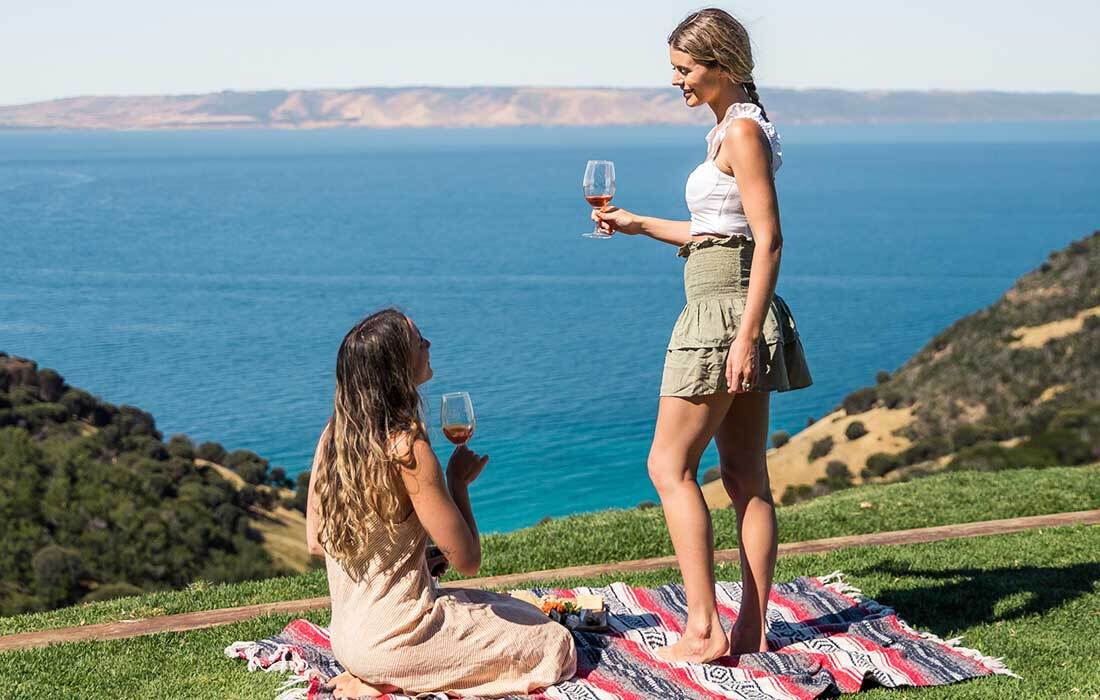 2. Wine in at Cellar Doors
Kangaroo Island is home to six wine cellar doors as the region continues to build its reputation as a wine destination. Dedicate a day (or two!) to visiting some of the best cellar doors and tasting rooms in South Australia. Make sure you find time to visit Dudley Wines clifftop cellar door, with its oh so stunning view back to the mainland, False Cape Wines, Bay of Shoals Wines where the vines meet the sea, Islander Estate Wines, Amadio Wines, and Springs Road Wines.

For those who enjoy spirits, you must try the island's only (and Australia's first) boutique distillery – Kangaroo Island Spirits with its range of liqueurs, vodkas, and award-winning gin. For cider and beer lovers, the Emu Ridge Eucalyptus Distillery offers a range of alcoholic and non-alcoholic ciders. The Kangaroo Island Brewery is a groovy place to hang out with its range of craft beers offered as a tasting paddle or by the glass, and the Drunken Drone Brewery's Honey Wheat Ale is available at Clifford's Honey Farm.

If you only have one day to spare, join our Kangaroo Island Sip & See Day Tour for wine tasting at False Cape Wines, and enjoy a delicious 2-course lunch at Emu Ridge Eucalyptus Distillery, and sample honey wheat ale at Clifford's Honey Farm. You will also get the chance to visit the incredible Raptor Domain for the exciting and educational "Free Flight" Birds of Prey Presentation. Finally, finish the tour by spending some time at magnificent Pennington Bay overlooking the Southern Ocean for some great photo opportunities.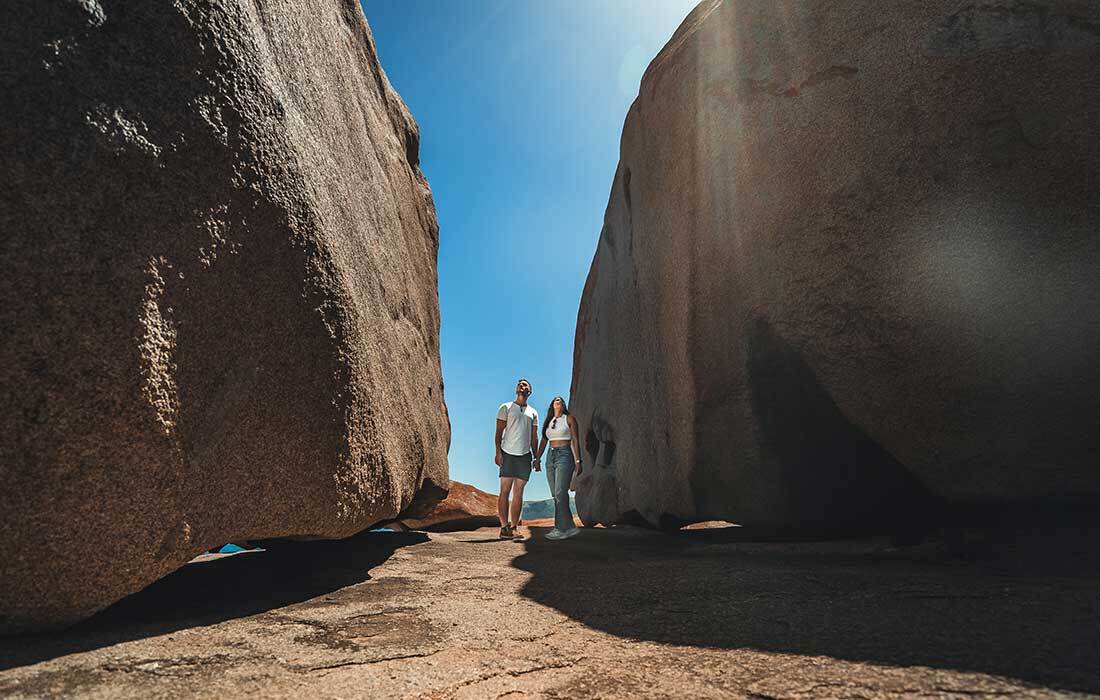 3. Explore Flinders Chase National Park
Flinders Chase National Park is known for the iconic Remarkable Rocks. This oddly shaped cluster of rocks and boulders is the result of erosive forces of wind, sea spray, and rain over 500 million years. You can also head over to Cape du Couedic to see the Admirals Arch, a natural rock arch formed by rains and winds over thousands of years, and the Cape du Couedic Lighthouse. Make sure you take your camera with you as you'll not get tired of capturing the dramatic landscape in Flinders Chase National Park.

See the highlights of Kangaroo Island's premier nature-based tourism destination with our One Day Kangaroo Island Experience Tour. While we recommend staying longer, if you don't have much time, the one-day tour is perfect for you to experience a glimpse of the natural wonders the island has to offer. The tour includes a visit to the Seal Bay Conservation Park, two-course lunch at Vivonne Bay Bistro, an afternoon in the Flinders Chase National Park, and a visit to the Kangaroo Island Wildlife Park.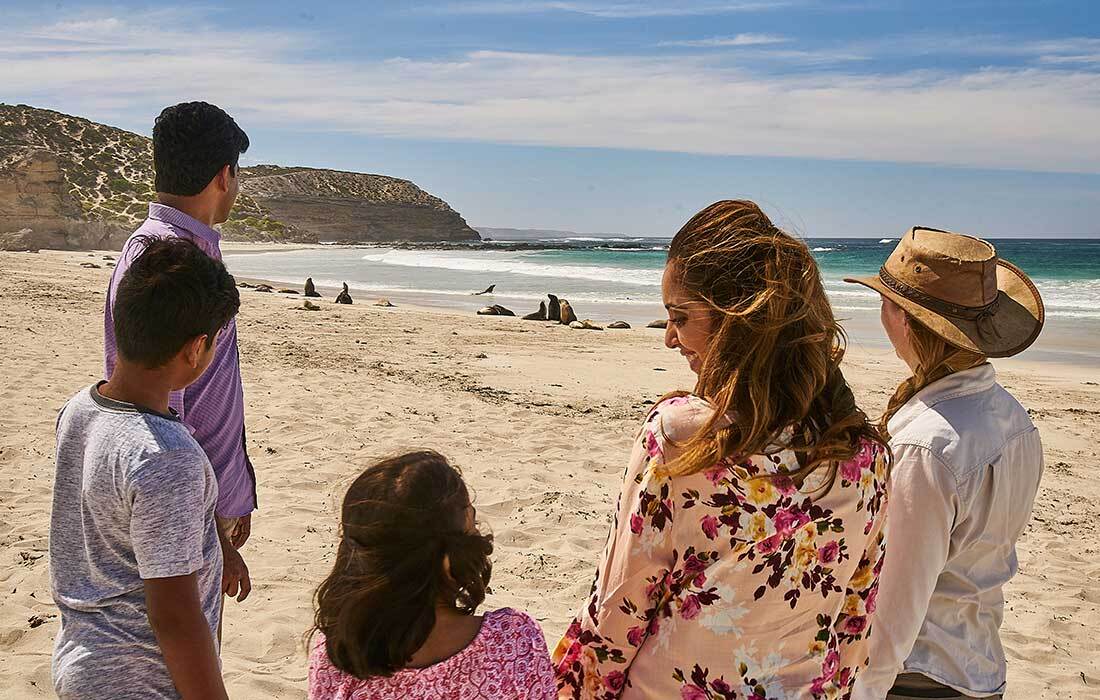 4. Experience a guided beach walk at Seal Bay Conservation Park
Experience a guided beach walk with a National Parks Ranger amongst a colony of endangered Australian sea lions at Seal Bay Conservation Park. Situated in Seal Bay, the conservation park is home to around a colony of around 600 rare Australian Sea Lions. Get up close and see these wild creatures frolic and laze about – an utterly amazing and unforgettable experience. If you are around in the winter months the chances are, you will encounter Sea Lion pups, who scamper up and down the beach waiting for their mothers to come back in from their multi-day fishing expeditions.

The guided beach walk at Seal Bay Conservation Park is included as part of the Kangaroo Island Experience Day Tour, or if you'd like to spend a night on Kangaroo Island and experience the guided beach walk the next day, you could also select the Kangaroo Island Highlights Escape Tour.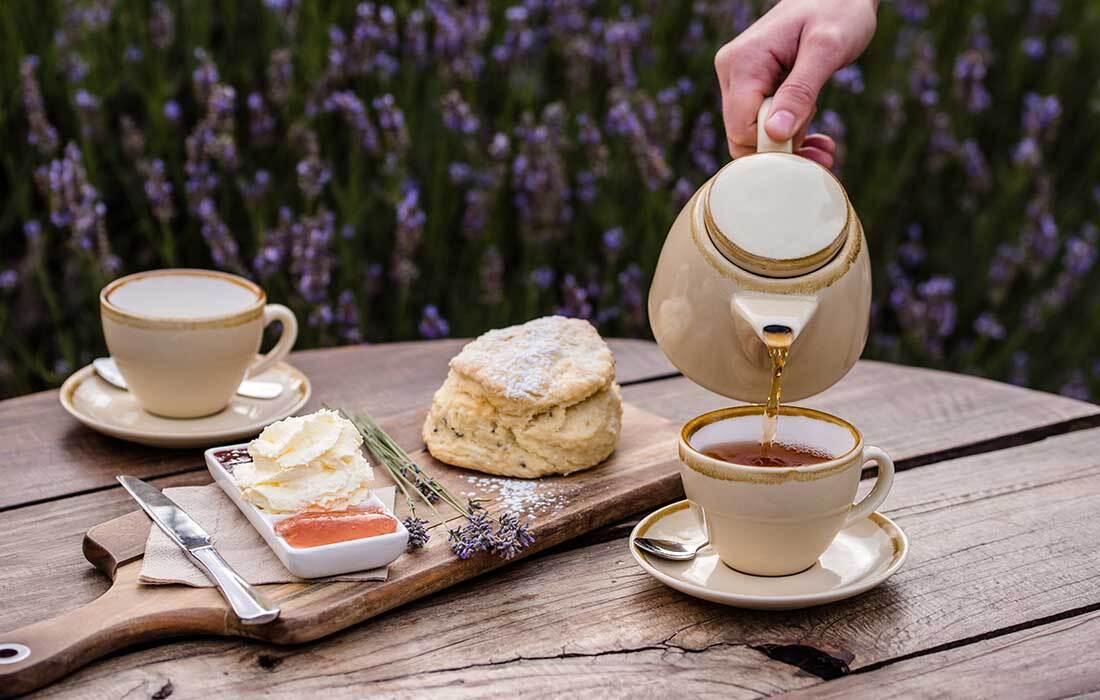 5. Try lavender scones at Emu Bay Lavender Farm and Cafe
For something special, stop by the Emu Bay Lavender Farm for a delicious breakfast or lunch. Try their lavender scones in a delightful café setting and take in the beautiful scent as you walk through the fields or browse their lavender products in their farm gate store.

While you're in the area, don't forget to stop at Emu Bay Beach. The bay made it to Tourism Australia's Top Australian Beaches in 2022! With only 5 minutes away from the Emu Bay Lavender Farm and Café, it's a place you don't want to skip. Emu Bay Beach is one of the beaches that you can drive on. While it is perfectly fine to drive a regular car onto the beach, we recommend you have a 4WD if you want to safely cruise down the beach. Be sure to obey the rules of the beach and be wary of the hooded plovers who nest right on the beach in the sand with the breeding season being from August to March.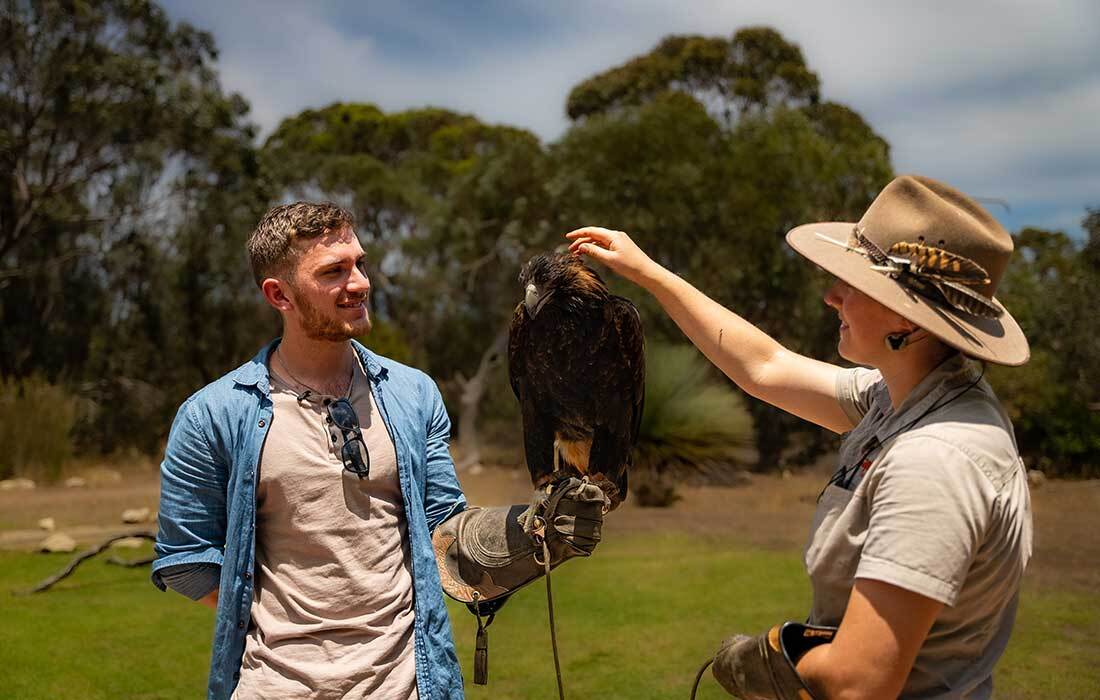 6. Hold a wedge-tailed eagle at Raptor Domain
This family-owned centre for endangered and rescued animals is great fun for the whole family. Stay for the Birds of Prey Free-Flight Presentation. During the presentation, not only do you get to see some of the clever tricks and gestures shown by the birds, but you also get to hold various birds including holding an enormous wedge-tailed eagle. You should also spend some time checking out the Fang-Tastic Venom/Reptile Show. Learn amazing facts about snakes, lizards, and some creepy crawlies while holding them yourself. If you're brave enough, you can also hold an enormous python.
The Birds of Prey Free-Flight Presentation is included in the Kangaroo Island Sip & See Day Tour, however, if you like to only book either Birds of Prey Free-Flight Presentation or Fang-Tastic Venom/Reptile Show or even both shows, you can book separately here.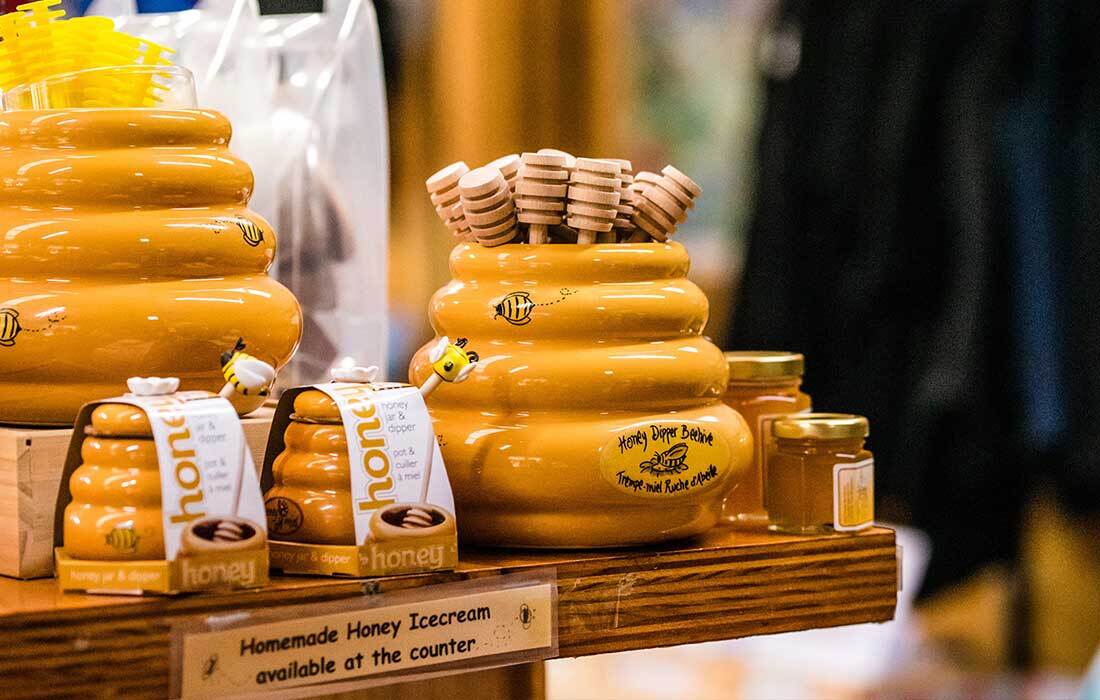 7. Eat honey ice cream at Clifford's Honey Farm
If honey is your thing, then we bet you'll love the delicious homemade honey ice cream at Clifford's Honey Farm. Find out why this Italian bee, imported all the way from Liguria in the 1880s has found a perfect home on KI, and why the island's wilderness, combined with careful conservation, makes it the only place in the world where they're still being bred. Whilst you enjoy the delicious ice cream, spend some time learning about the honey extraction process with the owners of the farm, or try to spot the queen bees in their glass beehive! Don't forget to take home some of their honey products, such as honey wheat ale, honey-based treats and condiments, and honey-based cosmetics.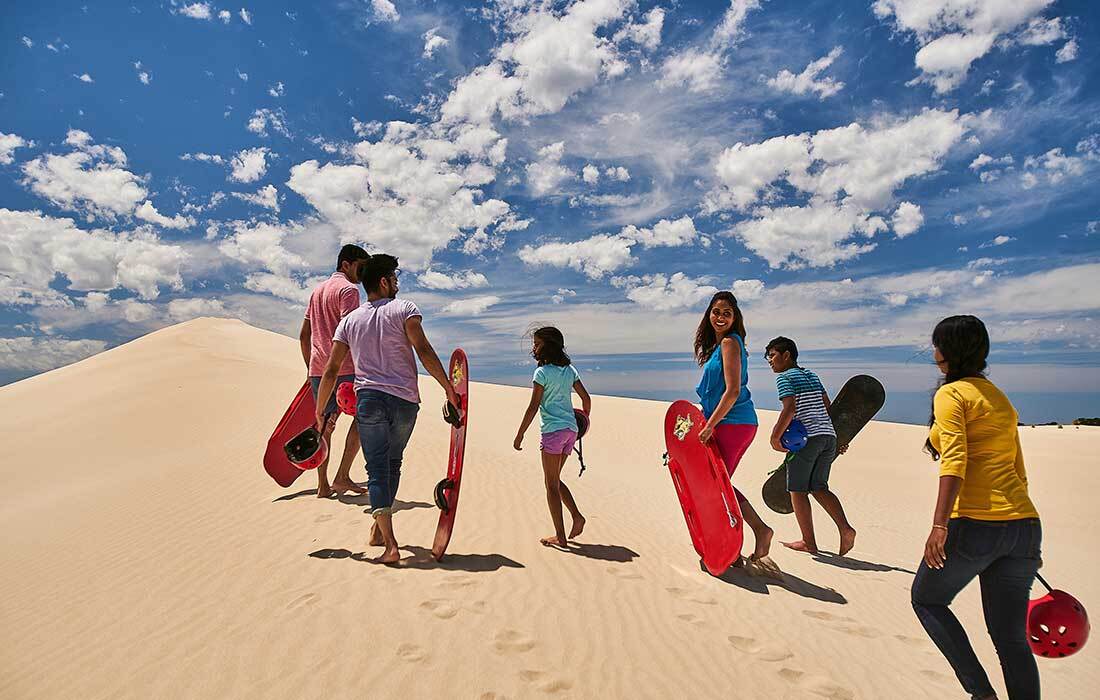 8. Ride a sand dune at Little Sahara
Little Sahara is a two-kilometre stretch of sand dunes that have been created over the last 7,000 years by the coastal winds. Hire a sandboard or toboggan from Little Sahara Adventure Centre for some excitement, or you can take a walk to the top and enjoy the incredible views.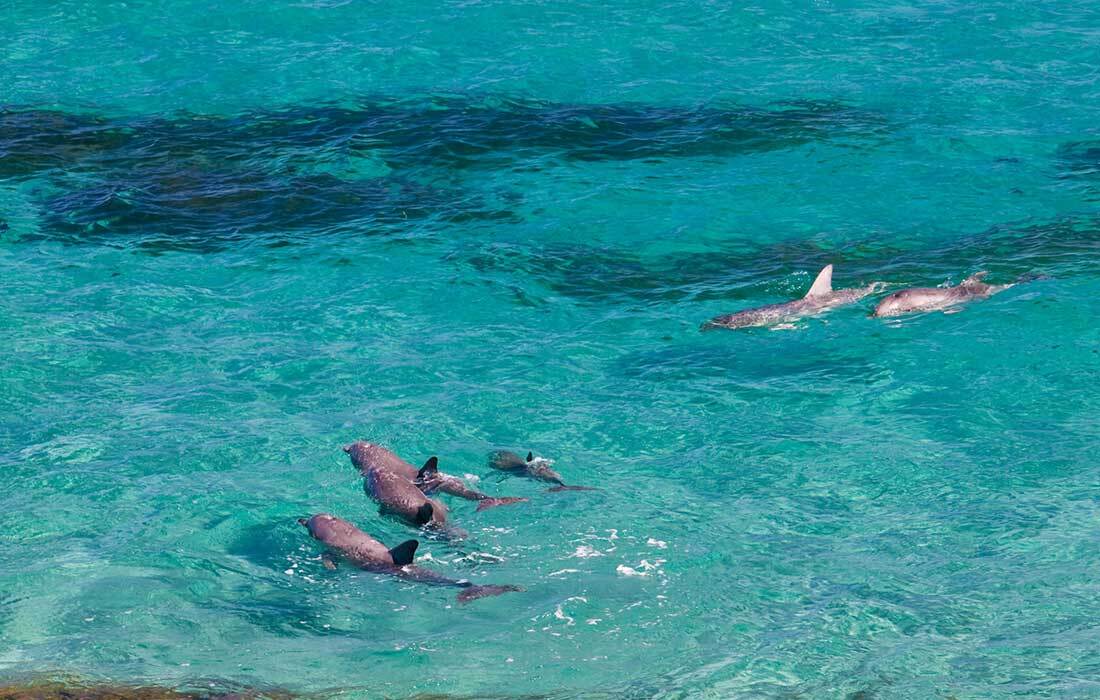 9. Swim with Wild dolphins
The crystal-clear waters around Kangaroo Island make for the perfect place to spot dolphins. Join a tour with KI Marine Adventures or Kangaroo Island Ocean Safari and get up close with memory-making snorkelling and swimming experiences. Swimming with the friendliest mammals is truly an unforgettable experience. You will also see seals, sea eagles, and ancient fossil beds.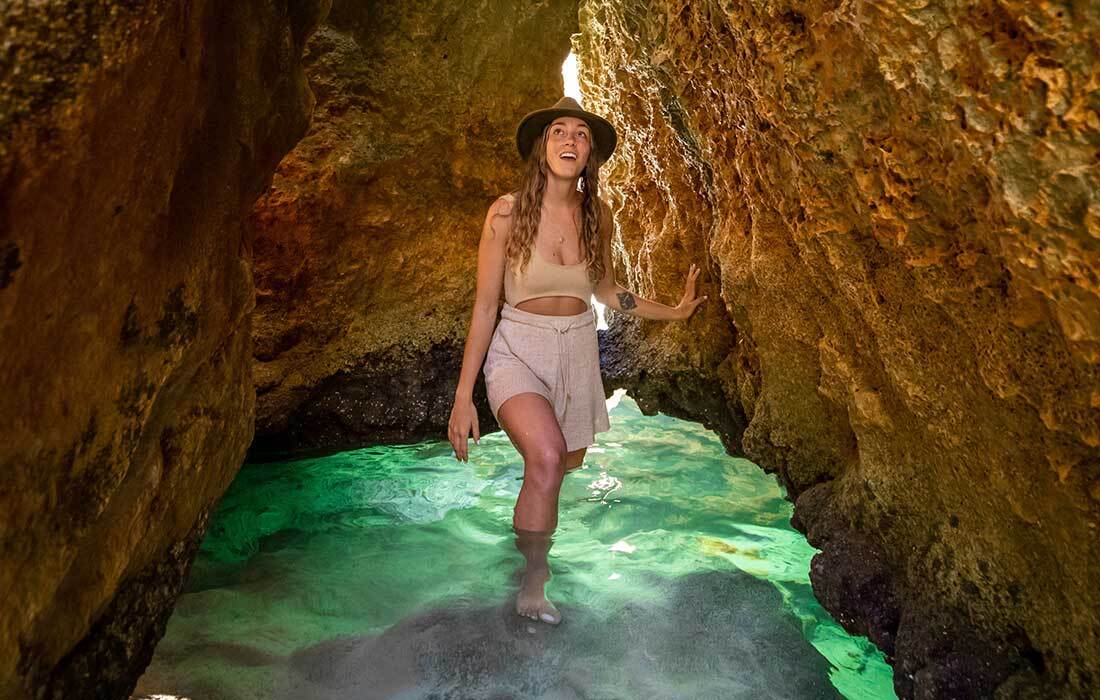 10. Discover this secret beach at Stokes Bay
Take a walk through a rocky passageway to find one of Kangaroo Island's best-kept secrets — the hidden beach of Stokes Bay. It is a place that features a children-friendly natural rock pool area and a beach that's great for surfing.

Kangaroo Island also hosts multiple special events throughout the year, from a Music Festival to the 3-Day Kangaroo Island Cup Carnival, Fringe Festival events, and an elegant dining experience called The Enchanted Fig Tree, where you can dine inside the natural rooms formed by a gigantic 100-year-old fig tree. Be sure to check our website when you plan your trip to see what special events might be on for you to add to your list of things to do on Kangaroo Island.