For anyone visiting Tasmania, Bruny Island is a must-visit destination on the travel itinerary. And there are many reasons why it's the perfect destination to suit every kind of traveller. Whether you're a gourmand looking to indulge in the finest cheese and wine, a nature lover or a history nerd ready to uncover Bruny's ancient history, there's something for everyone on this beautiful island.
Here are the best things to see and do on Bruny Island:
1. Head to The Neck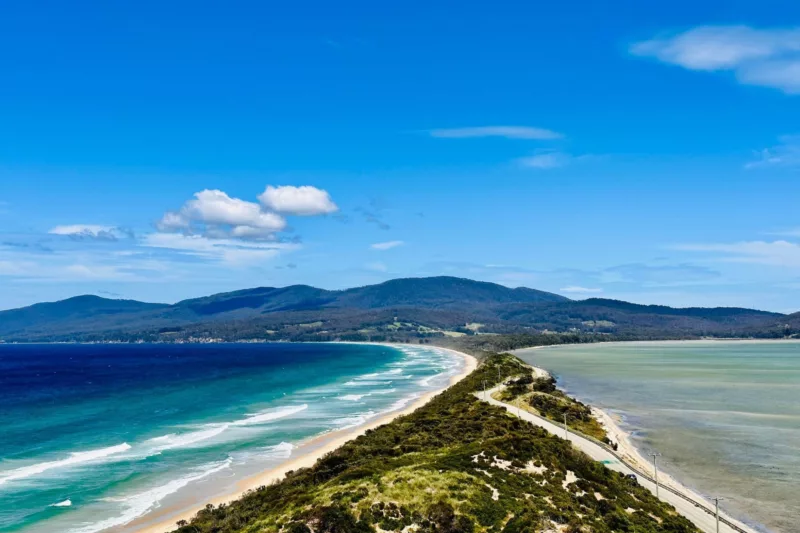 Discover this iconic Bruny Island landmark seeped in natural beauty and history. Climb up the 300-odd steps to Truganini Lookout and trust us, the view is worth it. From The Neck, you can see the landscape of North and South Bruny Island, which is divided by a narrow, long isthmus. At the top of the lookout, you will find a memorial for Truganini, the valiant aboriginal woman who fearlessly fought for her people. The lookout is named after her to honour her life. The best time to visit The Neck is around dusk when little penguins return to their burrows in sand dunes. And if you're lucky, you may get a peek at the famed Northern Lights on a clear winter night. The Neck is around 24 km from the SeaLink Bruny Island ferry terminal.
2. Hike up Cape Bruny Lighthouse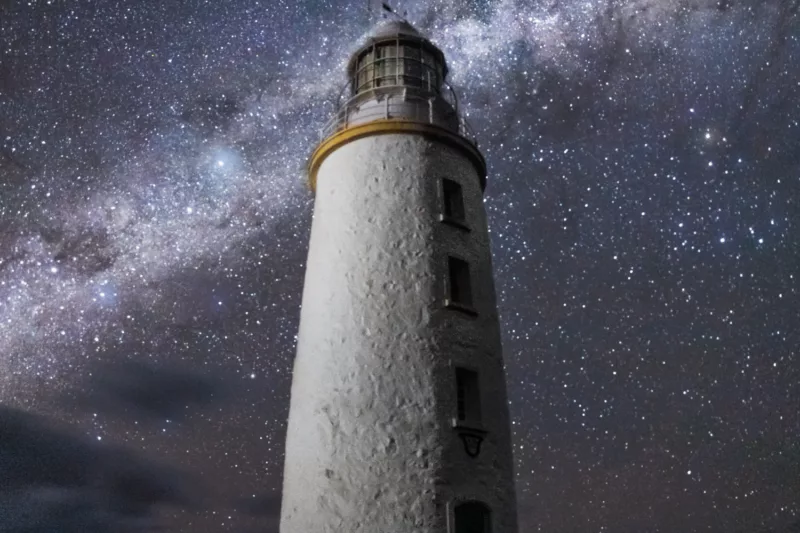 This remote and historic lighthouse offers dramatic views of the rugged Tasmanian coastline. Climb up the wrought iron spiral stairs and step out onto the balcony to enjoy the breathtaking landscape. You can learn more about this historic site with Bruny Island Safari's Cape Bruny Lighthouse Tours. And if you're lucky you may catch a glimpse of the seals playing on the rocks nearby or see the mighty Humpback Whale during migration periods.
3. Indulge in local flavours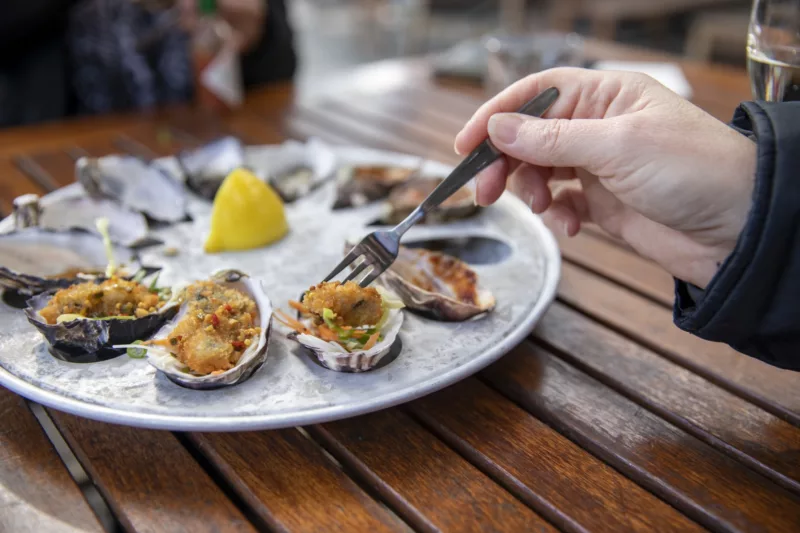 Bruny Island is known for its incredibly talented local producers and growers who are responsible for turning Bruny Island into a foodie haven. Want to sample some Tasmanian cheese? Head to Bruny Island Cheese, owned by local farmer Nick Haddow, to try some of the finest artisanal cheese. Bruny Island is also known for the freshest oysters in the country. Head to Get Shucked Oysters and sample a few with a delicious glass of Tassie sparkling wine. Now, isn't that the best way to spend a sunny day by the beach? Bruny Island's foodie repertoire stretches beyond cheese and oysters. It is also home to incredible wine and whiskies. To learn more about Bruny Island's other local food & Wine producers, head to our blog on the best food and wine experiences on Bruny Island.
4. Spot the famous White Wallaby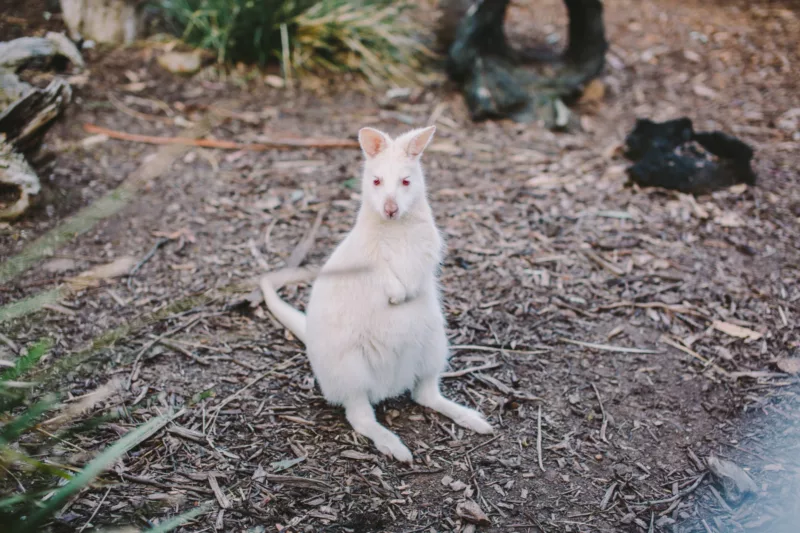 Head to Adventure Bay to spot Bruny Island's famous white wallabies. Due to their isolated existence and lack of predators, there's a sizeable population on Bruny Island. Wallabies are marsupials that are most active at sunrise and sunset. The white wallabies on Bruny Island are used to human interaction so you may be able to get up close to get a picture. However, know that you're in their home and thus you must respect their space. Don't feed them human food that's not suitable for wildlife.
5. Escape to the South Bruny National Park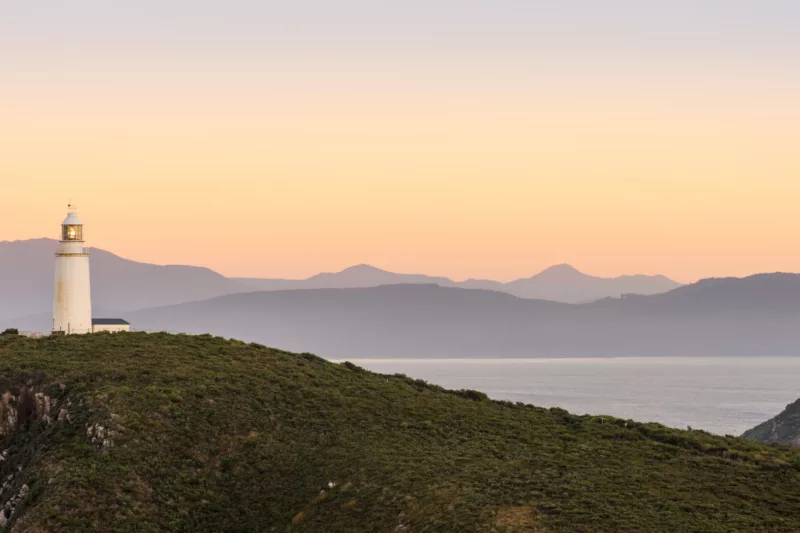 After enjoying the views from Cape Bruny Lighthouse, discover the beautiful South Bruny National Park on foot. You can also visit the little penguin colonies at Bruny Neck. Watch out for echidnas, wombats, possums and more. You can also explore Adventure Bay and Jetty Beach which are great spots for a swim.
6. Spend a day at Cloudy Bay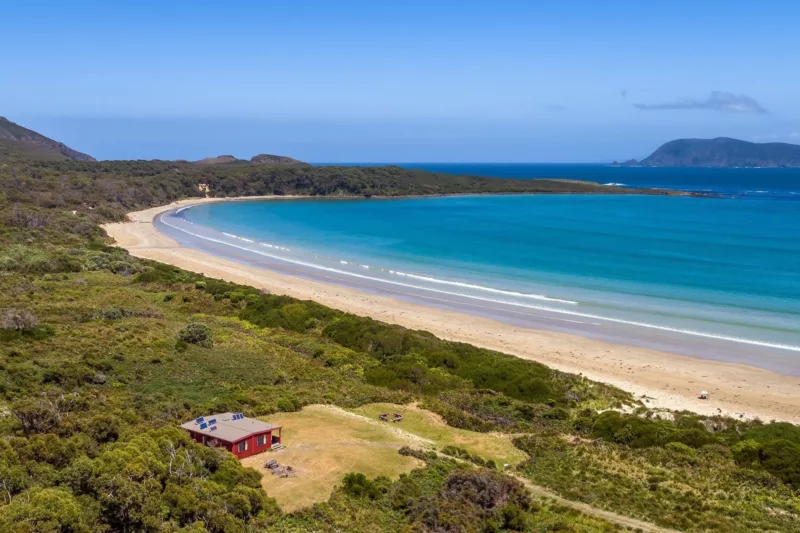 Cloudy Bay is a hidden paradise located in the South Bruny National Park. A popular surfing destination, Cloudy Bay hosts the annual Bruny Island Surf Classic event. The calm water is also great for swimming, kayaking and stand-up paddle boarding. The 5-km-long beach is a peaceful camping spot for a quiet retreat.
7. Jump aboard a cruise tour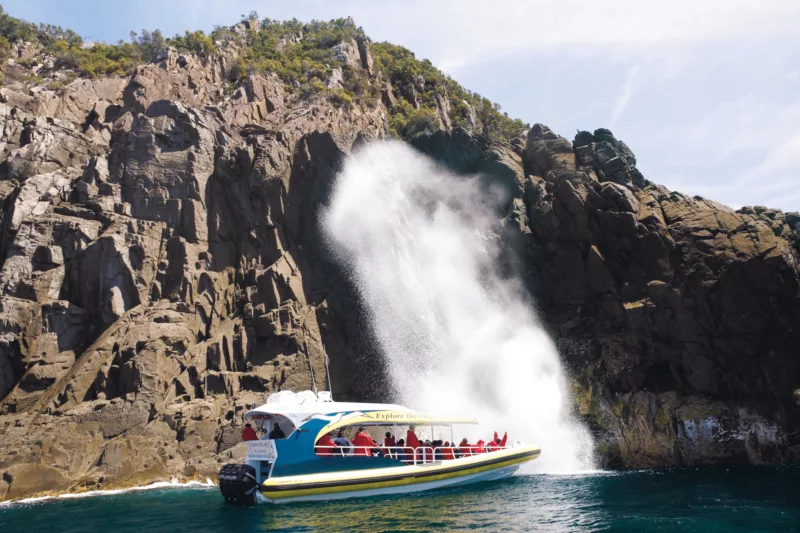 Cruise with the award-winning Bruny Island Cruises (Pennicott Wilderness Journeys) exploring the rugged coastline of Bruny Island. On this epic 3-hour wilderness cruise you will spot coastal wildlife such as seals, dolphins, migrating sea birds and more. You will cruise alongside some of the island's highest sea cliffs and listen to the 'Breathing Rock'. Next up, you will experience the force of nature at 'The Monument' where the Tasman Sea meets the Southern Ocean.
8. Go birding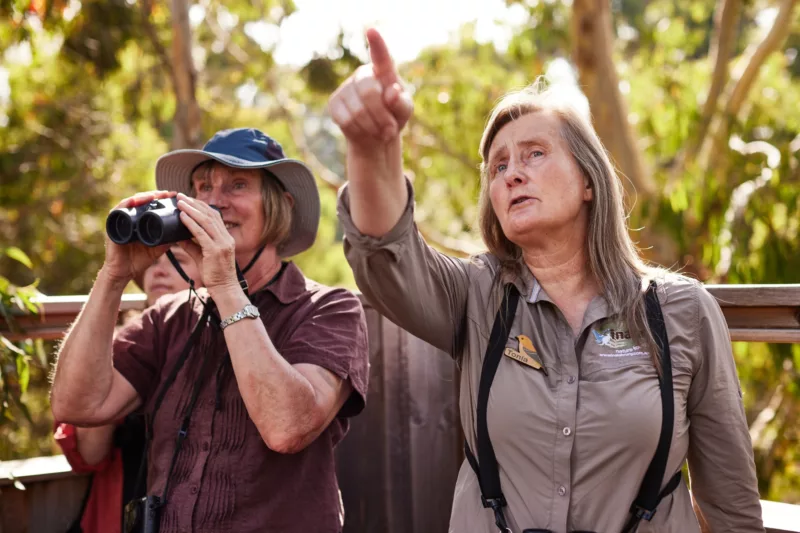 Go birdwatching with expert bird guides from Inala Nature Tours and discover Tasmania's endemic birds. From 3-hour tours to multi-day tours, there's a lot on offer depending on your interests. You will experience a walking tour of Inala Private Reserve for a chance to see the endangered Tasmanian endemic Forty spotted Pardalote or the elusive Scrubit.
Indulge in a luxury short break
Take your travel experience on Bruny Island to a brilliant new level and book a short luxury Hobart and Bruny Island Eco Experience with Brilliant Travels.